Yesterday, we went to the Legion of Honor to see Pissarro's People. (Oct. 22, 2011 until Jan. 22, 2012)
Camille Pissarro was one of the most complex and captivating members of the Impressionist group—a man whose life was as revolutionary as his art.
The exhibition celebrates the painter's unique and lifelong interest in the human figure with over 100 paintings and works on paper spanning the artist's entire career.
After seeing the show, we walked through the other galleries viewing the Legion's permanent collection. The following images are close-up snapshots of details from paintings and artworks at the Legion of Honor in San Francisco.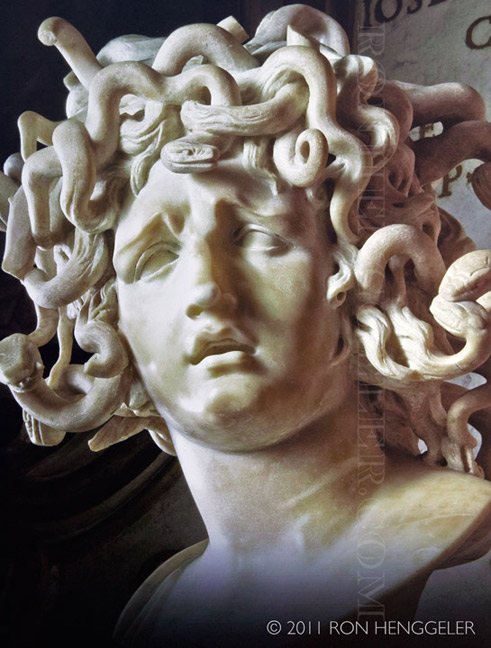 My photograph of a poster outside the museum advertising an upcoming show of Bernini's Medusa, November 17, 2011 to February 19, 2012.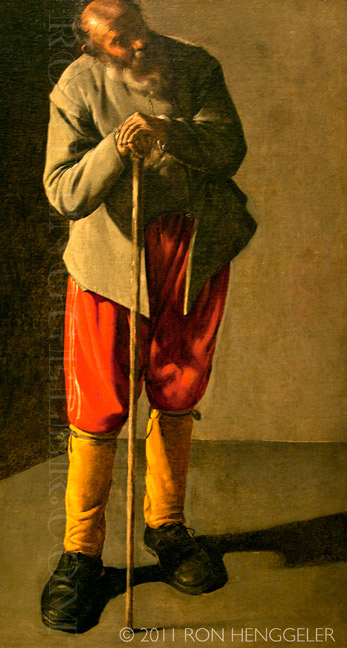 Detail of, Old Man, ca. 1618-1619
By Georges de La Tour (French 1593-1652)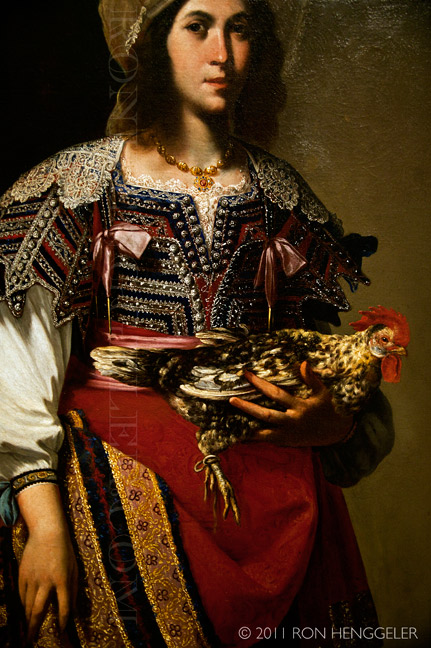 Detail of, Woman in Neapolitan Costume, ca. 1635
By Massimo Stanzione (Italian Neapolitan, 1585?-1656?)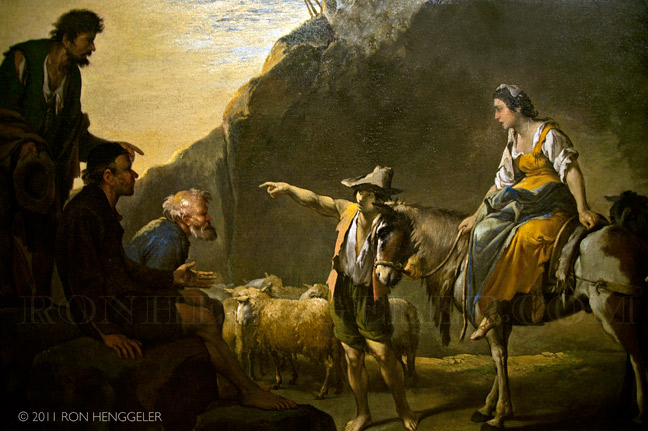 Detail of, Landscape with Travelers, ca. 1640
By Salvator Rosa (Italian 1615-1673)
Detail of, Fox in a Chicken Yard, 1766
By Jean-Baptiste Huet (French 1745-1811)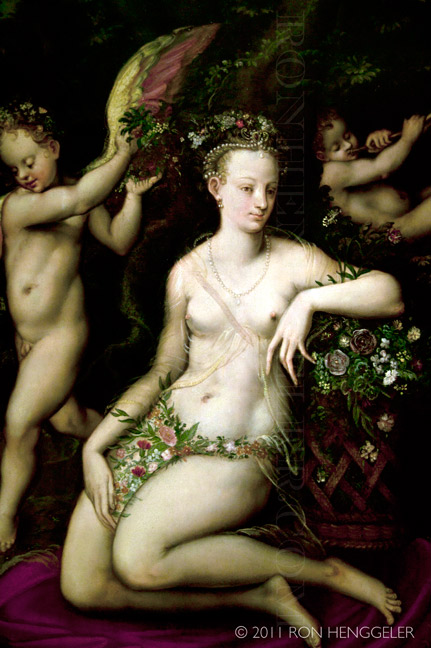 Detail of, Venus and Cupid, ca. 1559
School of Fountainebleau (16th century)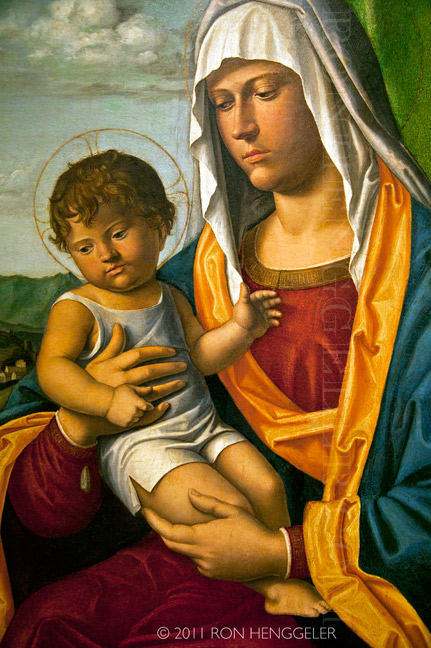 Detail of, Madonna and Child, ca. 1504-1505
By Giovanni Battista Cima, called Cima da Conegliano (Italian, Venetian, 1459-1518)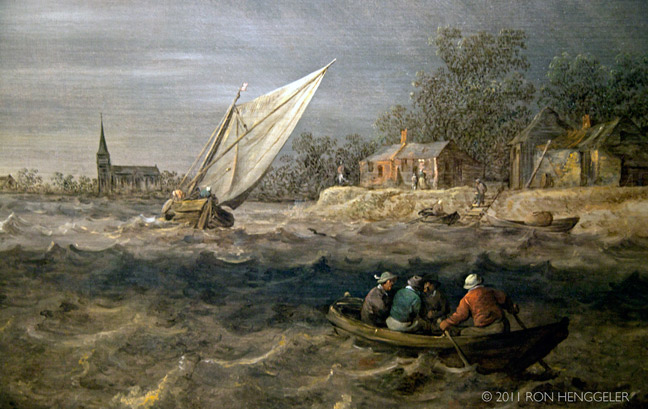 Detail of, The Thunderstorm, 1641
By Jan van Goyen (Dutch, 1596-1656)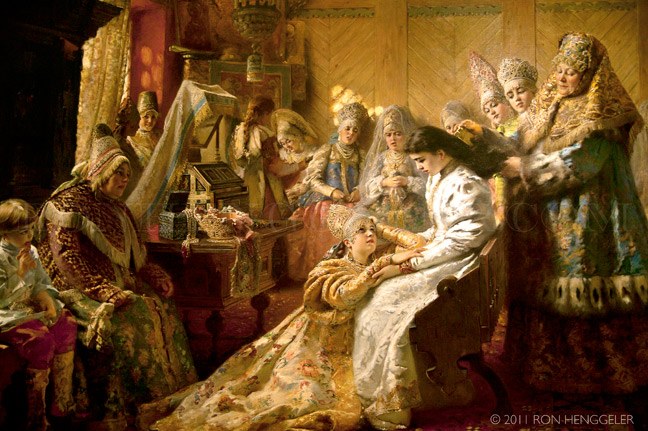 Detail of, The Russian Bride's Attire, 1887
By Konsatantin Makovsky (Moscow, Russia 1839-1915)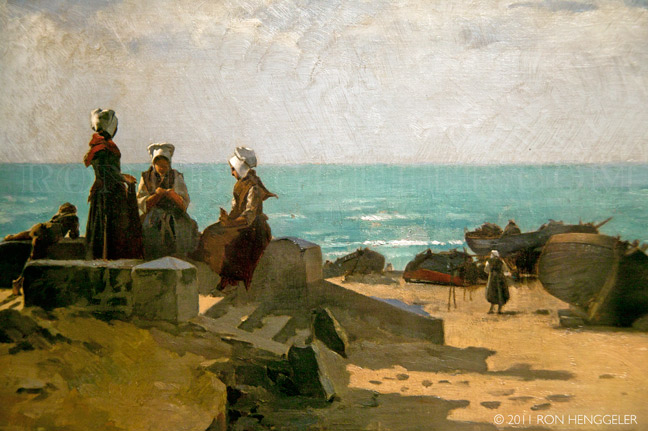 Detail of, Scene on the Brittany Coast
By Louis-Robert Carrier-Belleuse (French 1848-1913)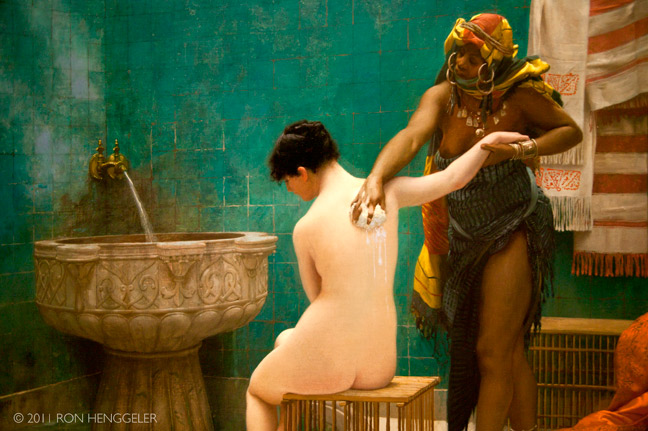 Detail of, The Bath, ca. 1880-1885
By Jean Leon-Gerome (French 1824-1904)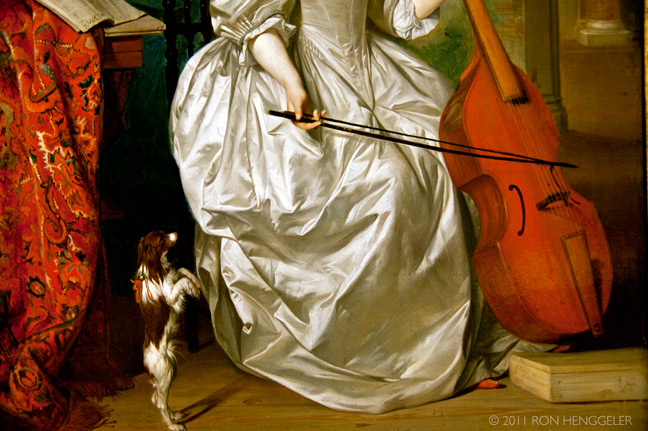 Detail of, Woman Playing the Viola da Gamba, 1663
By Gabriel Metsu (Dutch 1629-1667)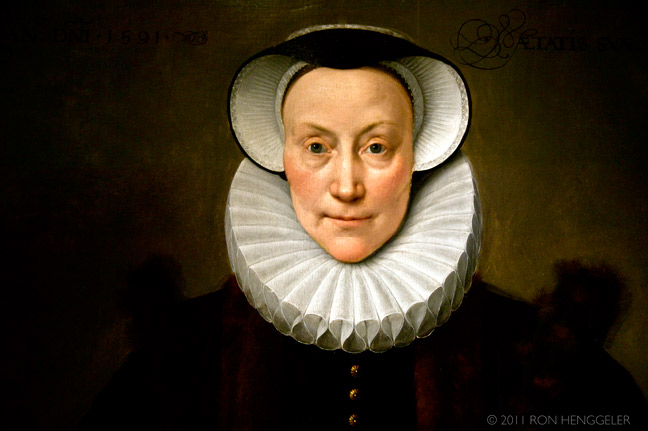 Detail of, Portrait of a Lady, 1591
By Frans Pourbus the Younger (Flemish 1569-1622)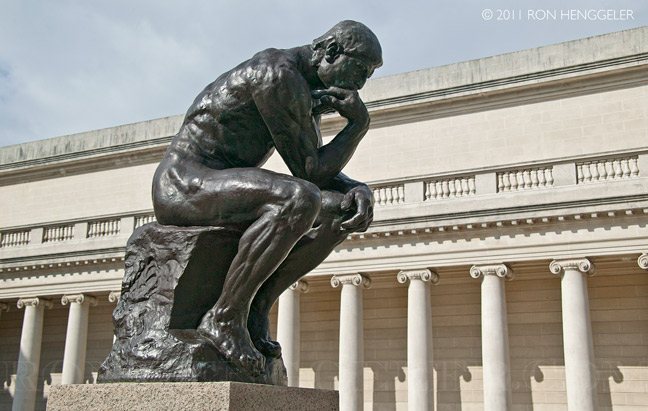 The Thinker, 1902, in the courtyard at the Legion of Honor in San Francisco.
By Auguste Rodin (French 1840-1917)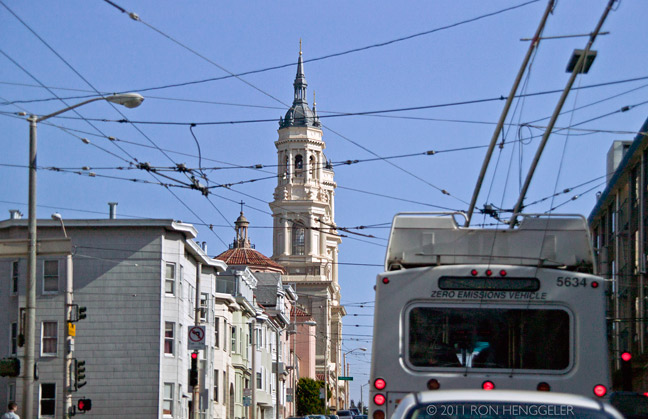 After the museum. . . returning home eastbound on Fulton Street, a snapshot taken while stopped for a red light at Stanyan Street.
Saint Ignatius in the distance.