November 27, 2011
Night lights of the city at the Golden Gate
In San Francisco today a wet grey
winter storm with cold wind.
At dusk a sudden break
and a splash of rainbow
as the sun disappears for good behind the clouds
coming in from the Pacific.
With night falling
Market Street becomes a moving river of lights
slowing appearing in the black of night
like molten gold pouring from a foundry's bucket
before more rain.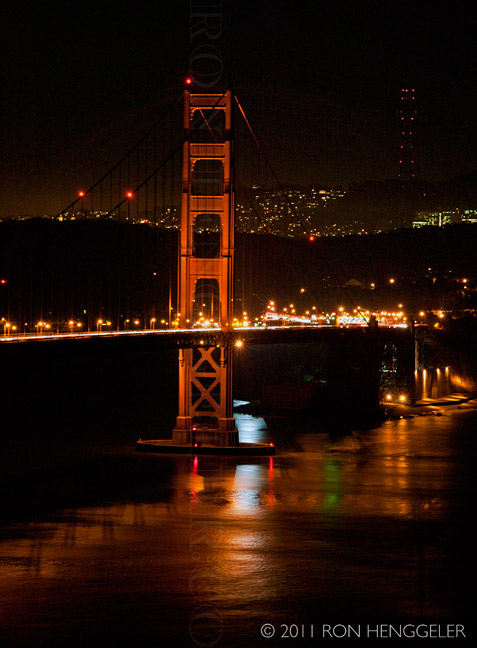 The south tower of the Golden Gate Bridge seen with a 300mm lens from the Marin Headlands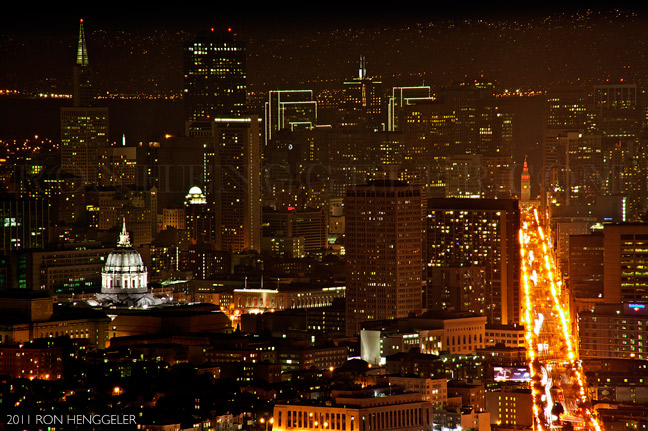 Market Street in San Francisco as seen from Twin Peaks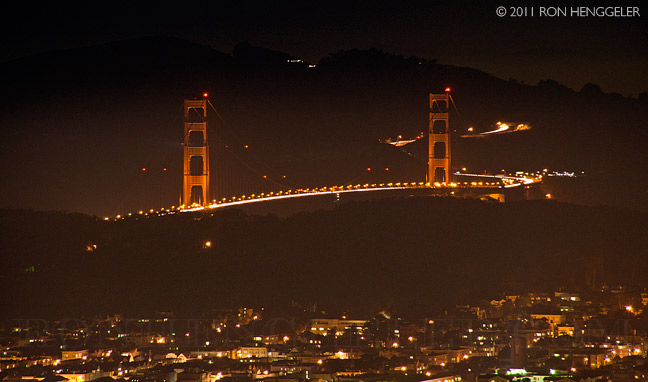 The Golden Gate Bridge seen with a 300mm lens from Twin Peaks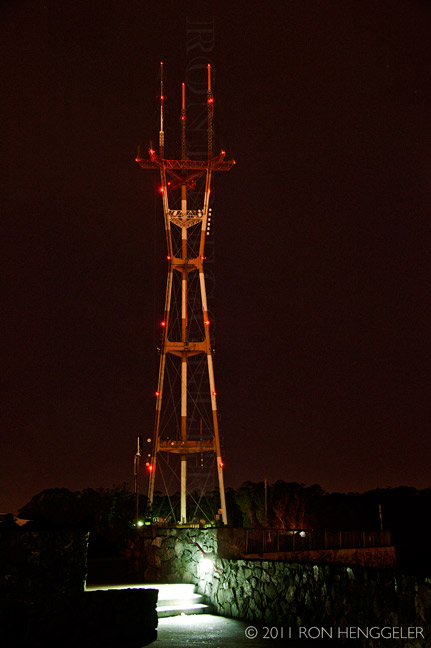 Sutro Tower as seen at Twin Peaks
© 2015 All rights reserved
The images are not in the public domain. They are the sole property of the artist and may not be reproduced on the Internet, sold, altered, enhanced, modified by artificial, digital or computer imaging or in any other form without the express written permission of the artist. Non-watermarked copies of photographs on this site can be purchased by contacting Ron.