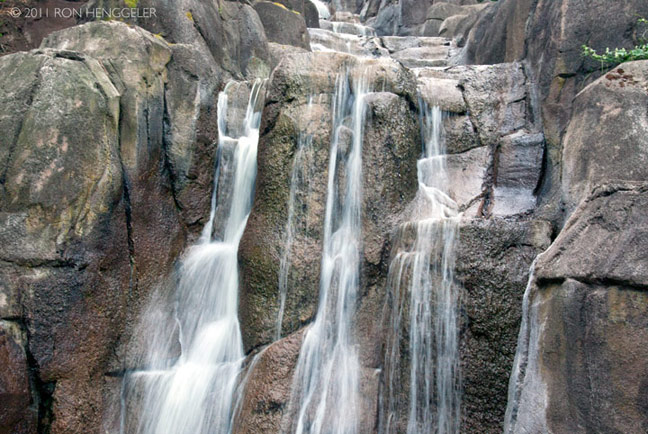 Huntington Falls on Strawberry Hill in Golden Gate Park
From a barren 1000 acres of sand, John McLaren created a verdant city park complete with lakes and waterfalls.
Despite critics who charged that water would seep through the sand, McLaren persisted in his efforts to create artificial lakes and waterways. Holes were dug, loads of clay carted in and windmills built to pull water up from natural wells.
Early in the park's development, it is said, McLaren accompanied John Muir on a hike in the Sierras. Muir pointed to a waterfall and declared that McLaren had nothing like that in his park. McLaren replied, "But we will have."
Thus inspired, McLaren began construction of what some still say is his most dramatic achievement in the park: Huntington Falls. It was named after Collis P. Huntington, one of the Big Four railroad barons, who contributed $25,000 for the project.
Today, more than 100 years later, Huntington Falls continues to cascade down from the top of Strawberry Hill into Stow Lake.