January 21, 2017
The rainbow on Friday afternoon
As I was getting ready for work yesterday afternoon, there was a very brief shower followed by a rainbow. Here are the three shots I took from my window before heading out the door.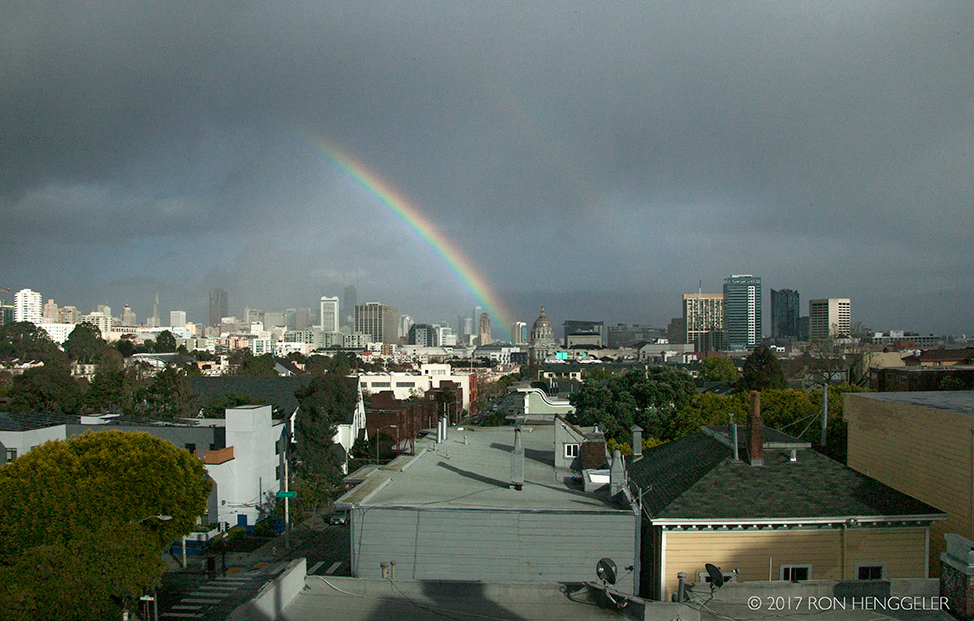 That gracious thing, made up of tears and light.
Samuel Taylor Coleridge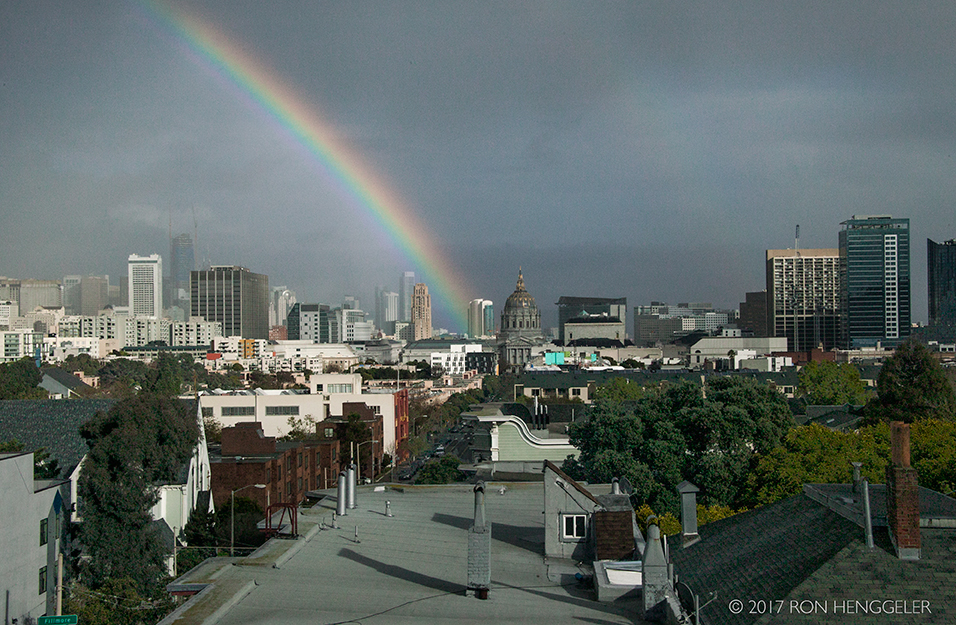 Be thou the rainbow in the storms of life. The evening beam that smiles the clouds away, and tints tomorrow with prophetic ray.
Lord Byron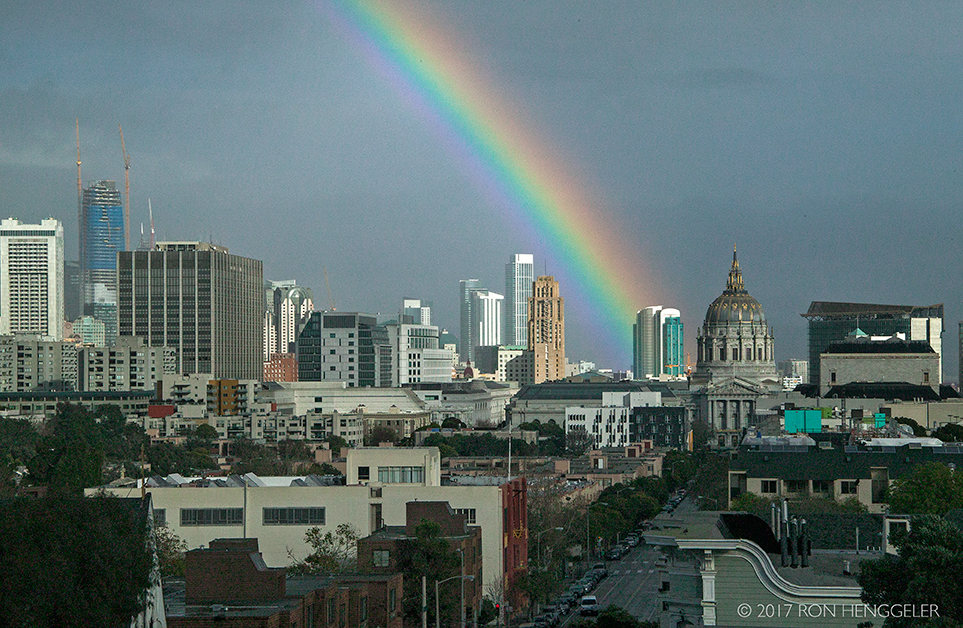 The thing to do, it seems to me, is to prepare yourself so you can be a rainbow in somebody else's cloud. Somebody who may not look like you. May not call God the same name you call God - if they call God at all. I may not dance your dances or speak your language. But be a blessing to somebody. That's what I think.
Maya Angelou
© 2017 All rights reserved
The images are not in the public domain. They are the sole property of the artist and may not be reproduced on the Internet, sold, altered, enhanced, modified by artificial, digital or computer imaging or in any other form without the express written permission of the artist. Non-watermarked copies of photographs on this site can be purchased by contacting Ron.