January 29, 2017
A few impressions from the Mass of the Resurrection for Kevin Starr
Historian and USC Professor Kevin Starr, who served as the State Librarian for a decade, died on January 14 in San Francisco. On Friday, January 27, a Mass of the Resurrection in honor of Kevin was held at St. Ignatius Church in San Francisco. Here are a few photos from the ceremony.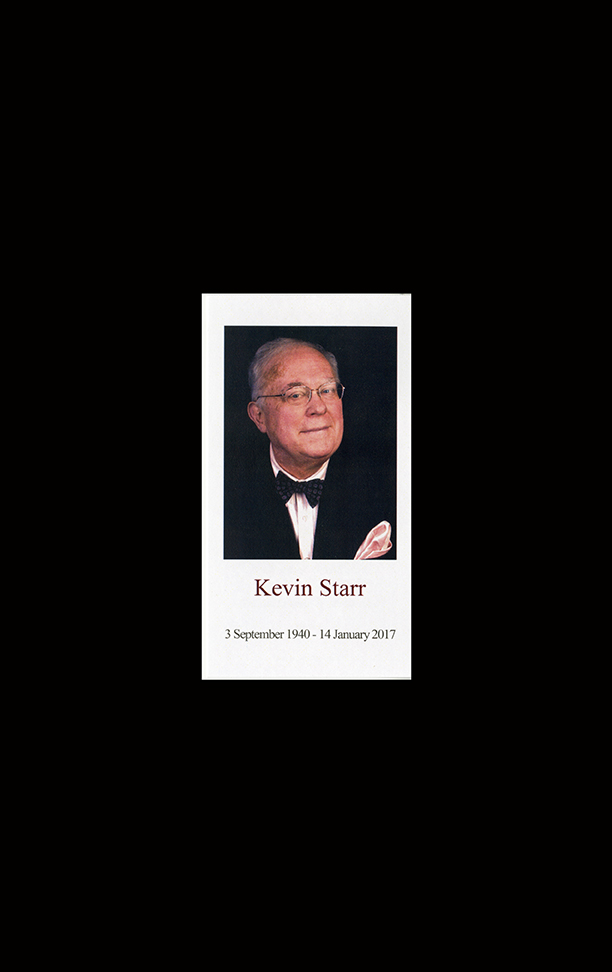 Kevin Starr and his wife Sheila were favorite customers of mine at the Big 4 Restaurant where I work. He was on my mailing list for years, and was a big fan of my photography. Several times he offered to write the forward to a book if and when I published a collection of my photos. It was a generous offer from Kevin, but now, it will always remain a lost opportunity.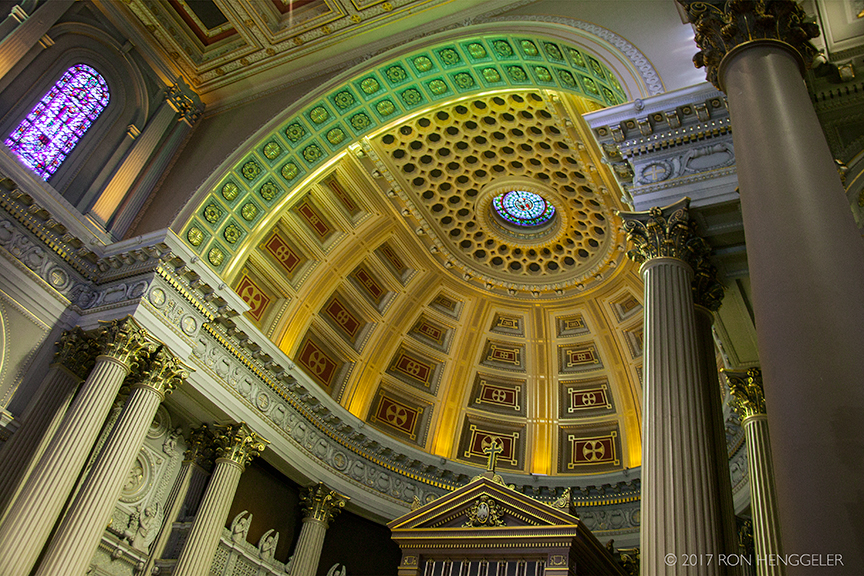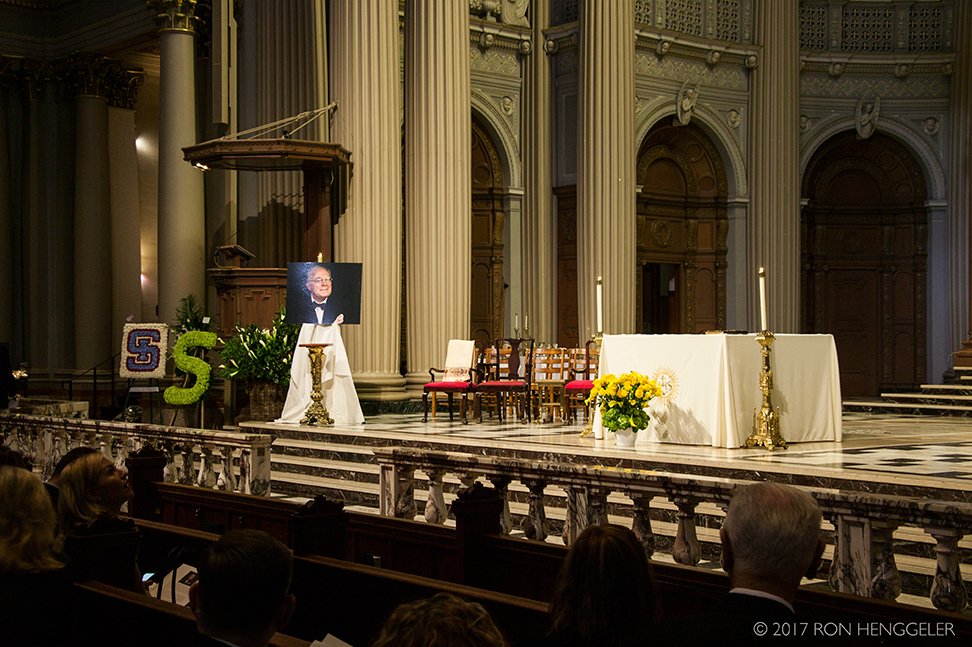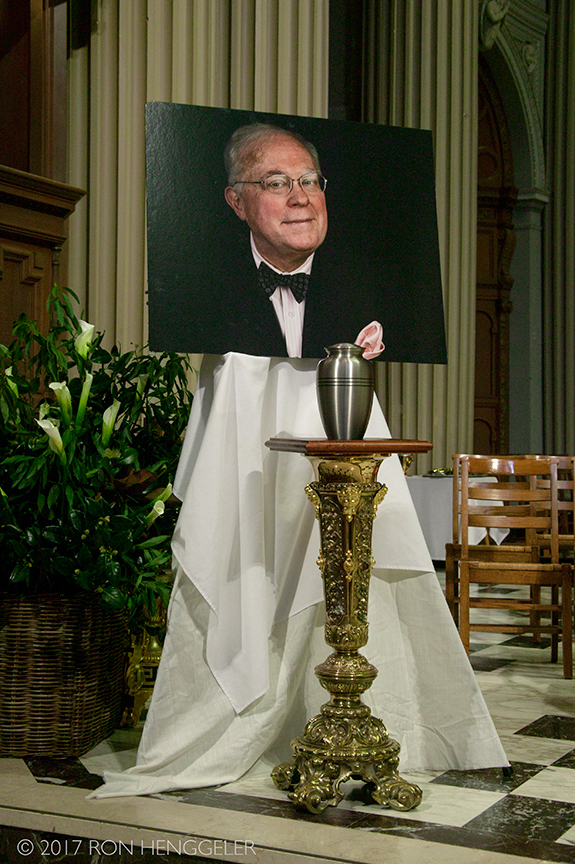 This is the best piece about Kevin Starr, written by Carl Nolte for the San Francisco Chronicle.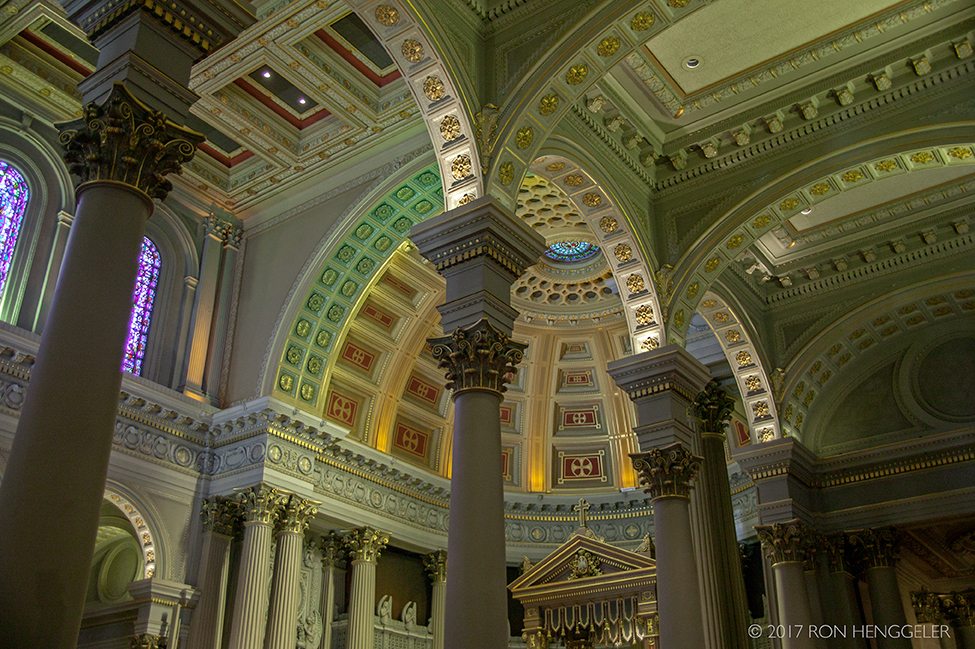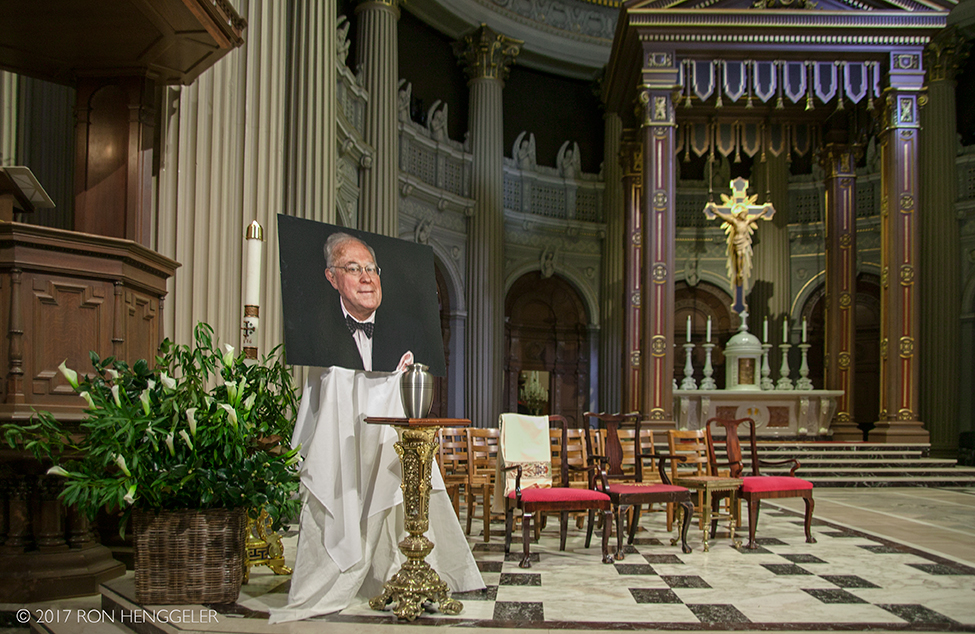 The New York Times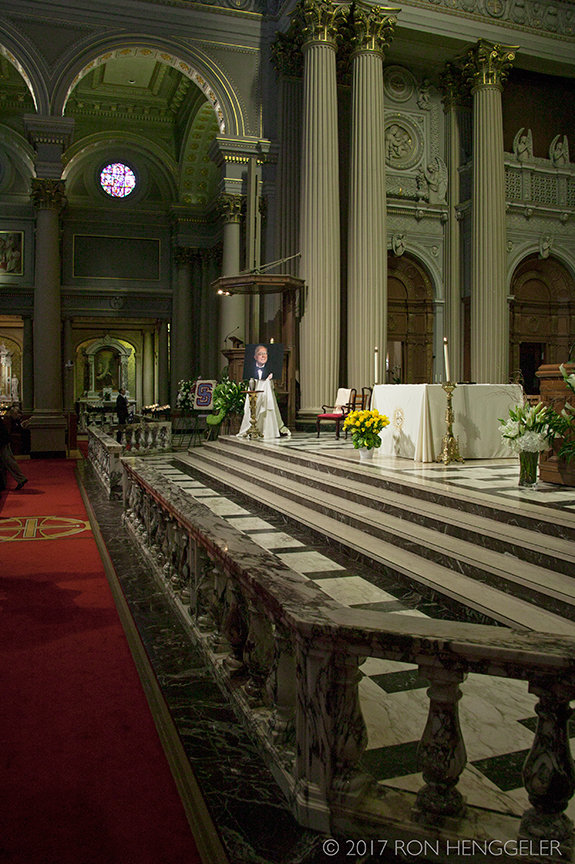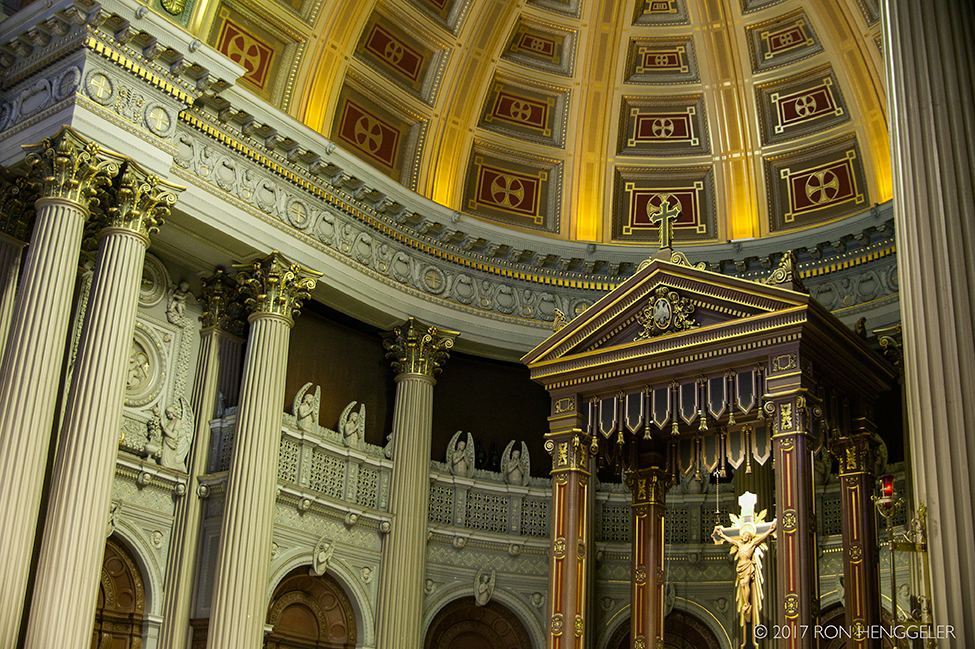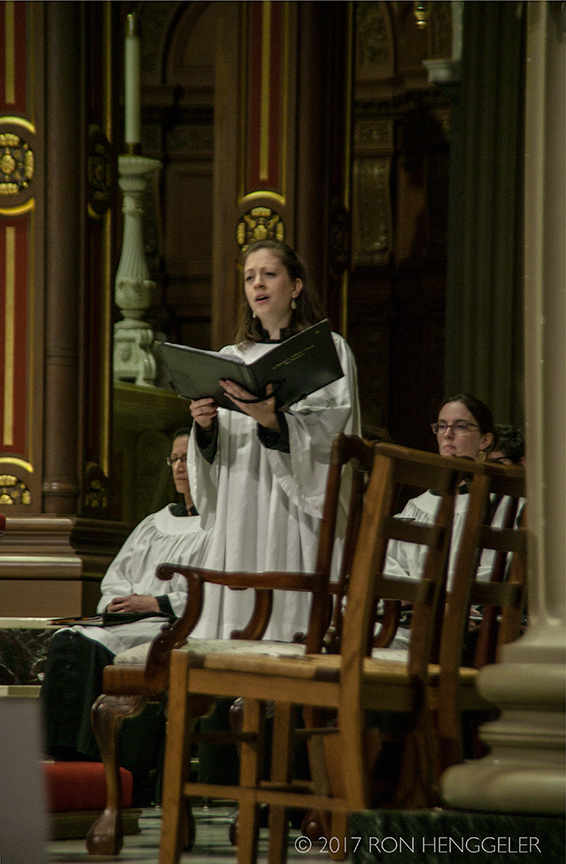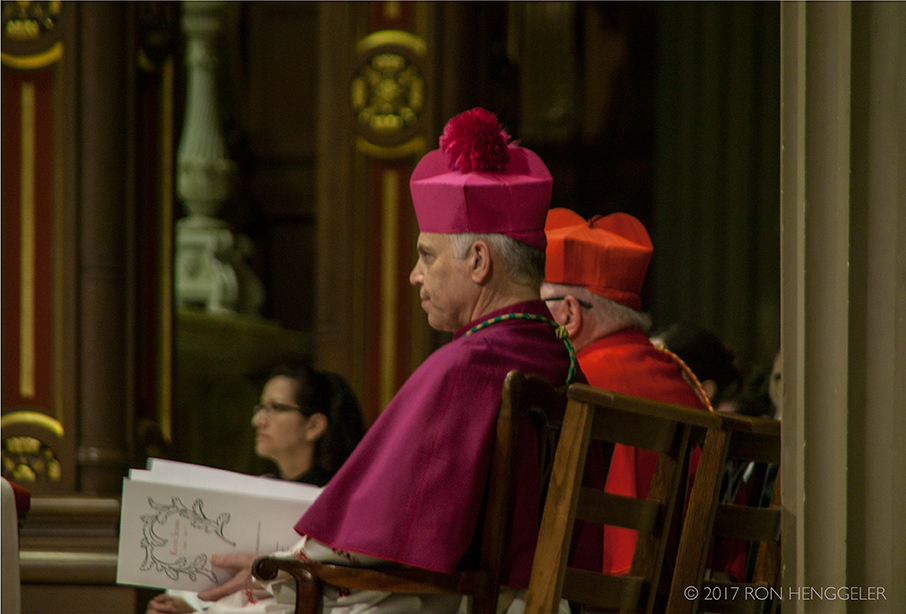 San Francisco's Archbishop Salvatore Cordileone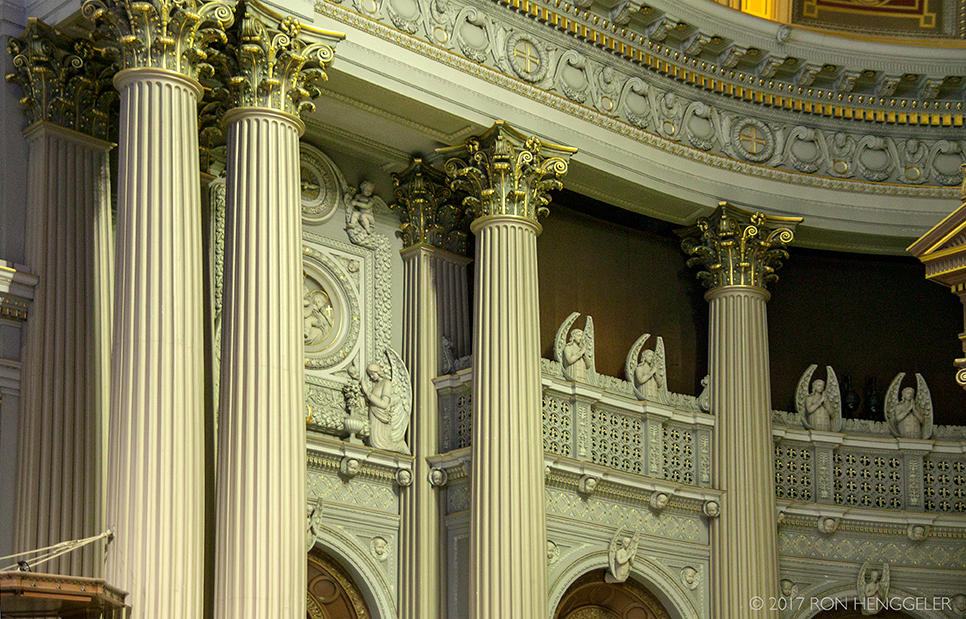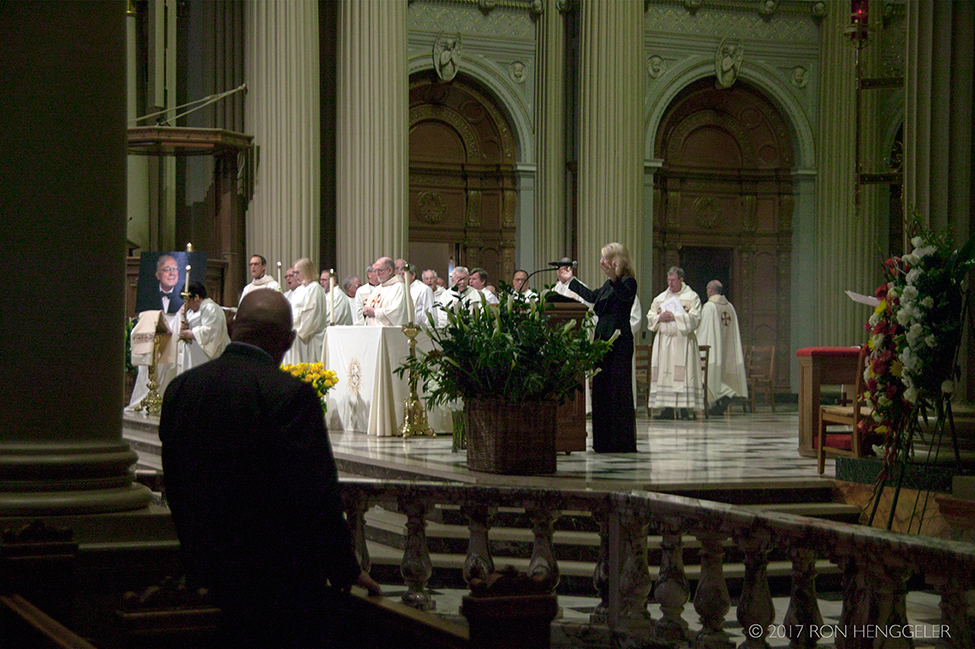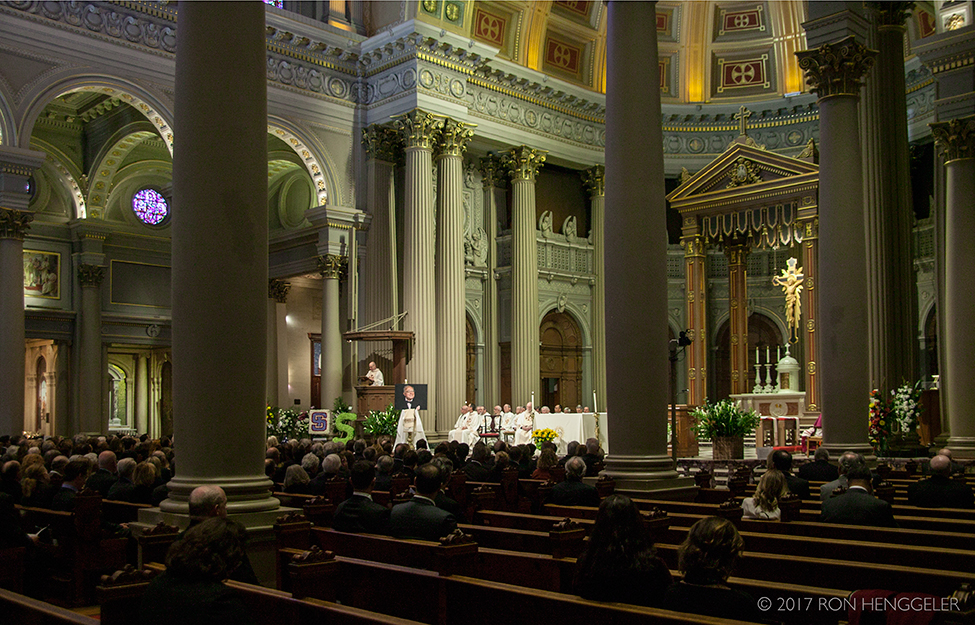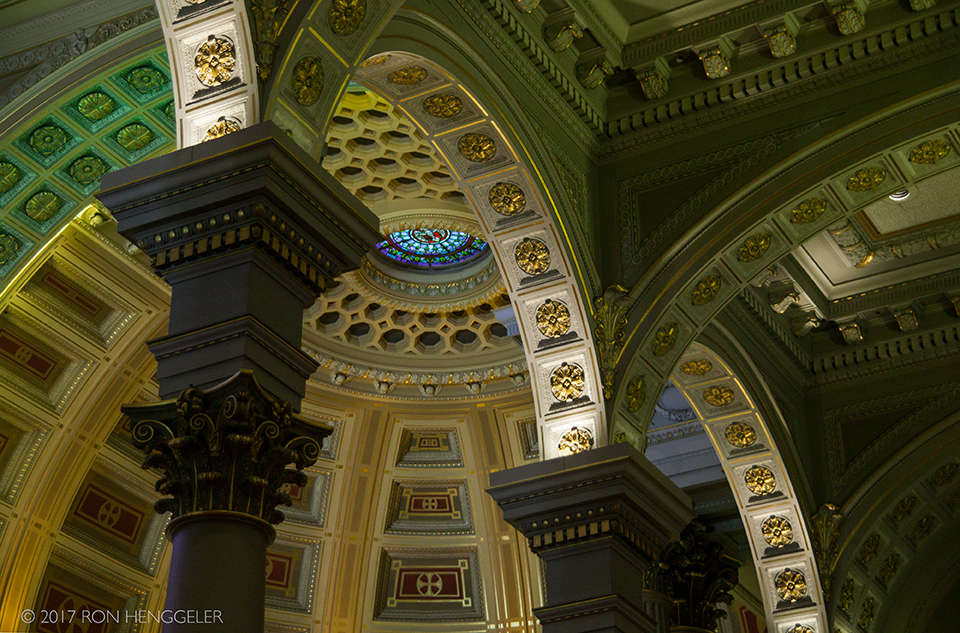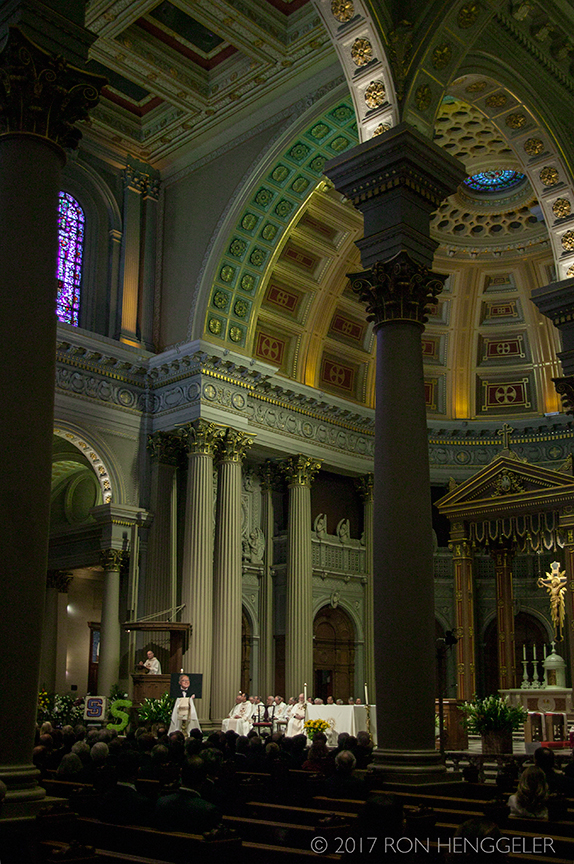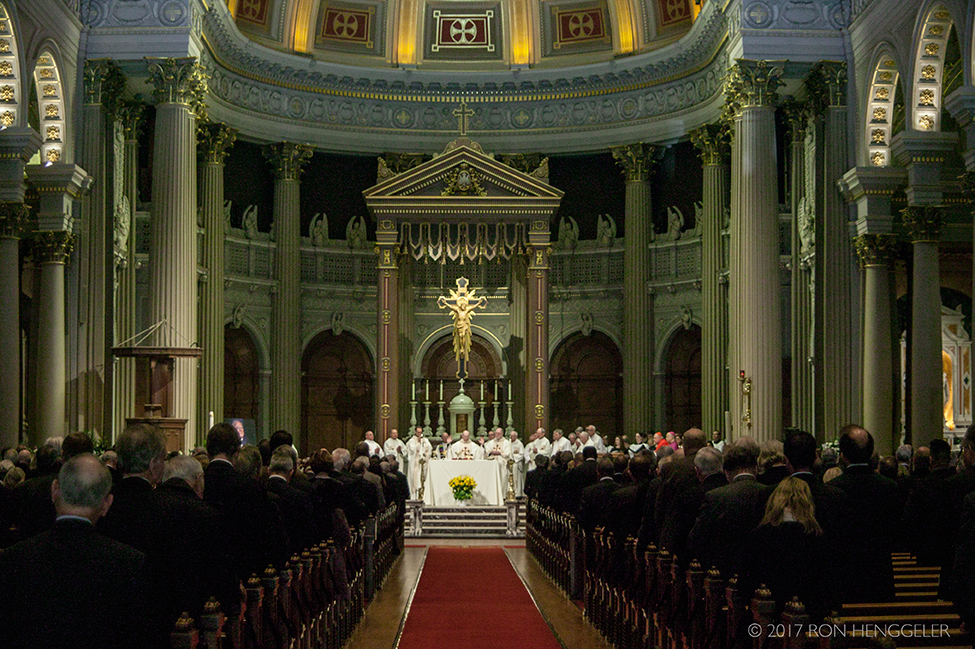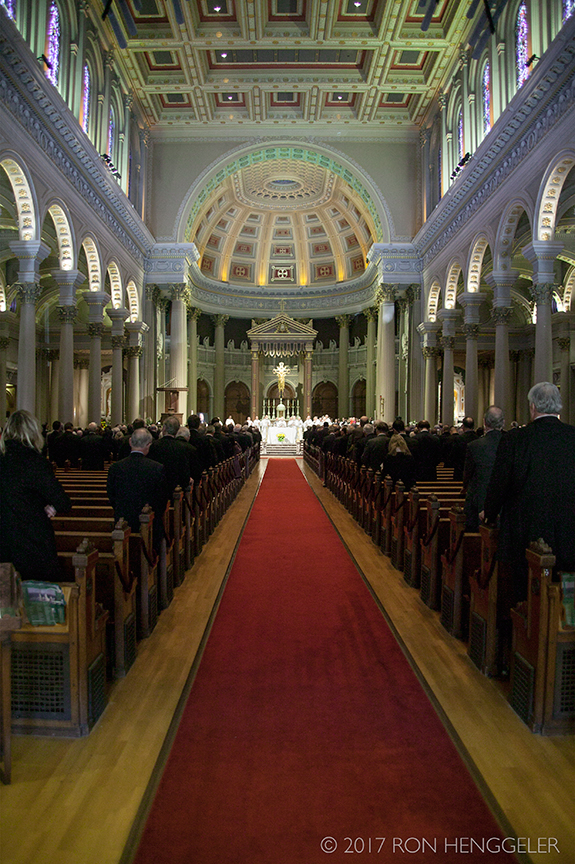 Books by Kevin Starr
Americans and the California Dream, 1850–1915. (1973 and 1986)
Land's End (a novel) (1979)
Inventing the Dream: California through the Progressive Era (1985)
"Sunset Magazine and the Phenomenon of the Far West". Stanford University Libraries. 1998.
Material Dreams: Southern California through the 1920s (1990)
Endangered Dreams: The Great Depression in California (1996)
The Dream Endures: California Enters the 1940s (1997)
Embattled Dreams: California in War and Peace, 1940-1950 (2002)
Coast Of Dreams: California on the Edge, 1990-2002 (2004)
California: a history. Random House. 2005.
Golden dreams: California in an age of abundance, 1950-1963. Oxford University Press US. July 2009.
Golden Gate: The Life and Times of America's Greatest Bridge. Bloomsbury USA.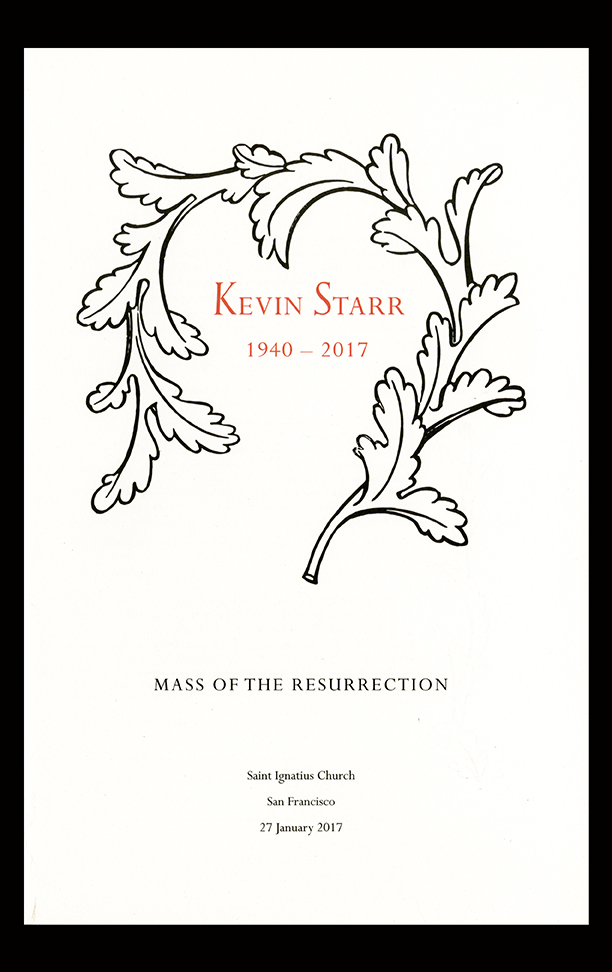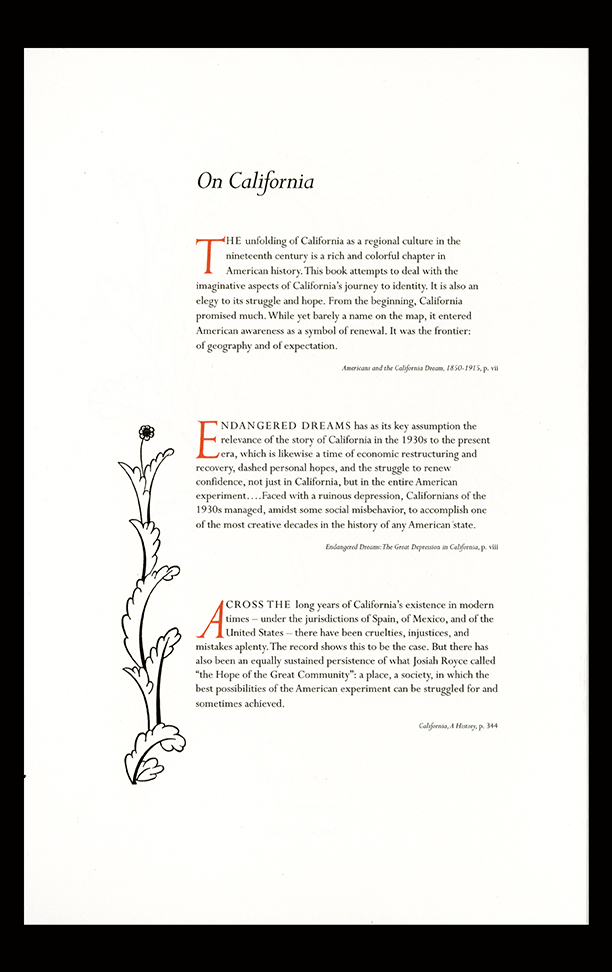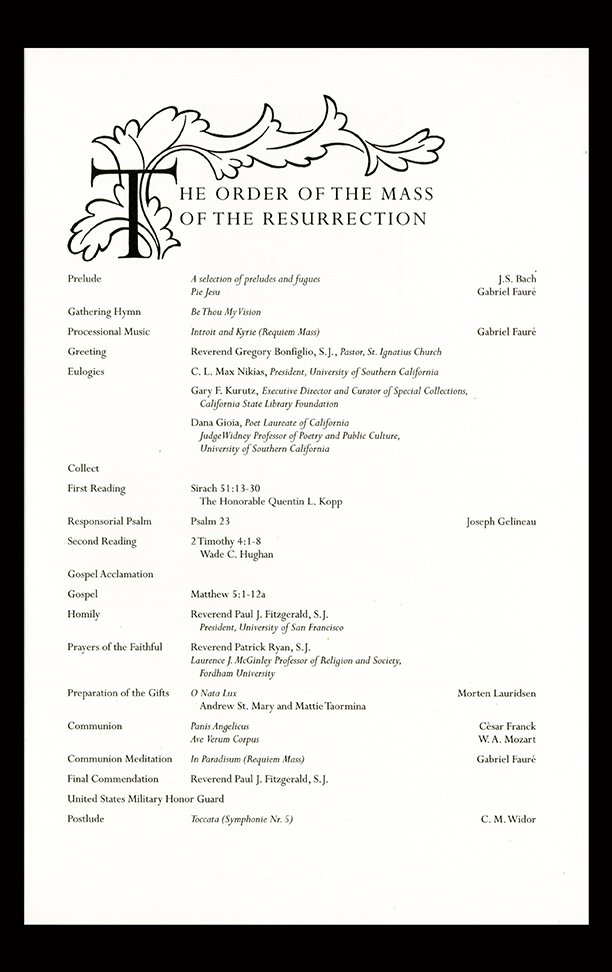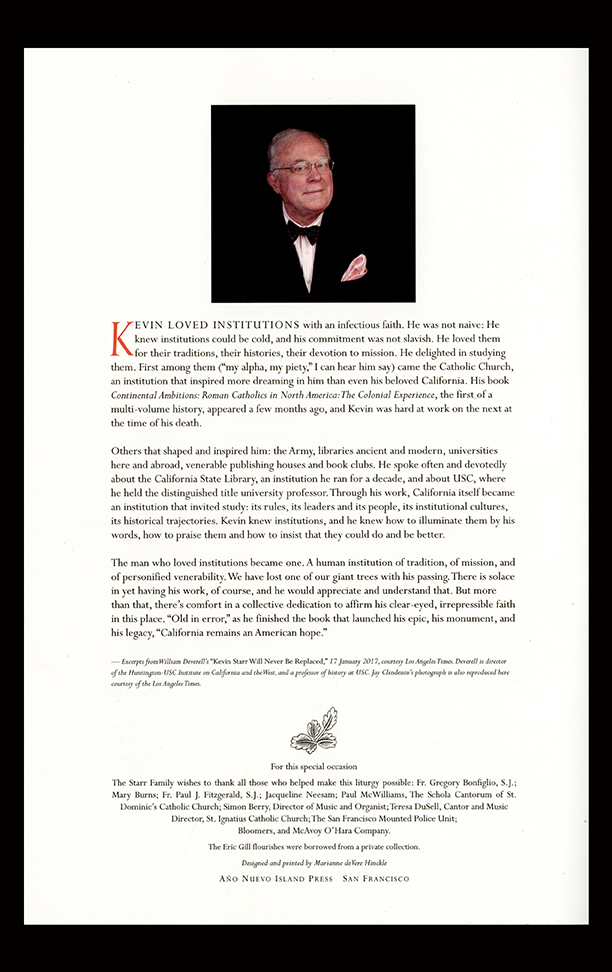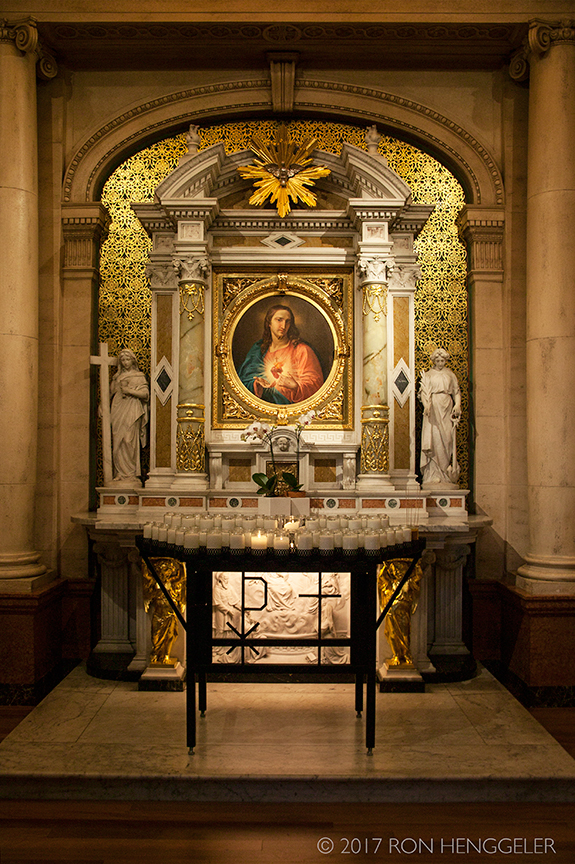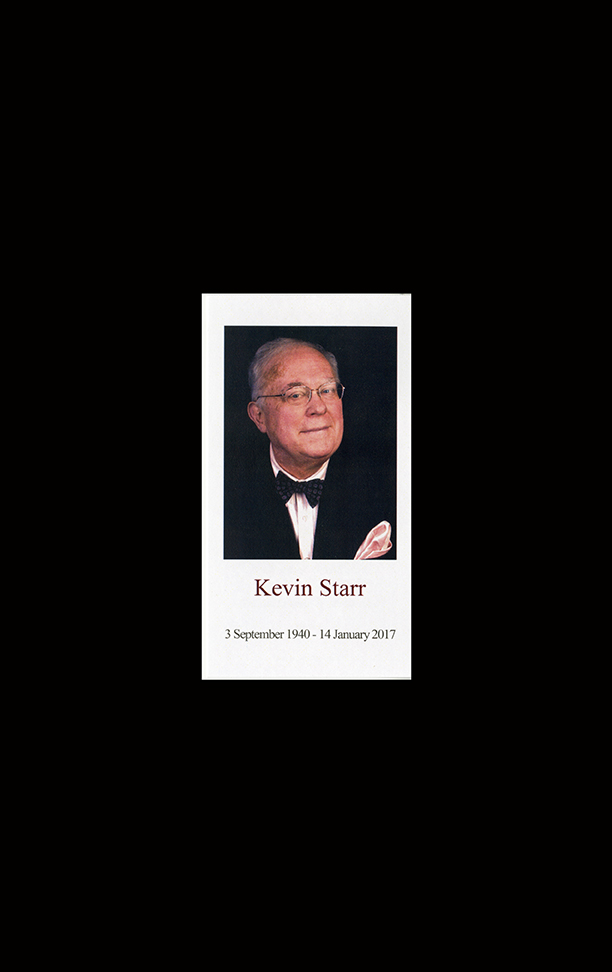 In honor of Kevin Starr, donations may be made to the USF Scholarship Fund (https://www.usfca.edu/giving/scholarships), to USC Undergraduate Scholarships (https://giveto.usc.edu), or to the Kevin Starr California Literacy Fund, established by the California State Library Foundation (http://cslfdn.org/) to support adult and youth literacy.
© 2017 All rights reserved
The images are not in the public domain. They are the sole property of the artist and may not be reproduced on the Internet, sold, altered, enhanced, modified by artificial, digital or computer imaging or in any other form without the express written permission of the artist. Non-watermarked copies of photographs on this site can be purchased by contacting Ron.