July 12, 2017
A birthday sunrise from my window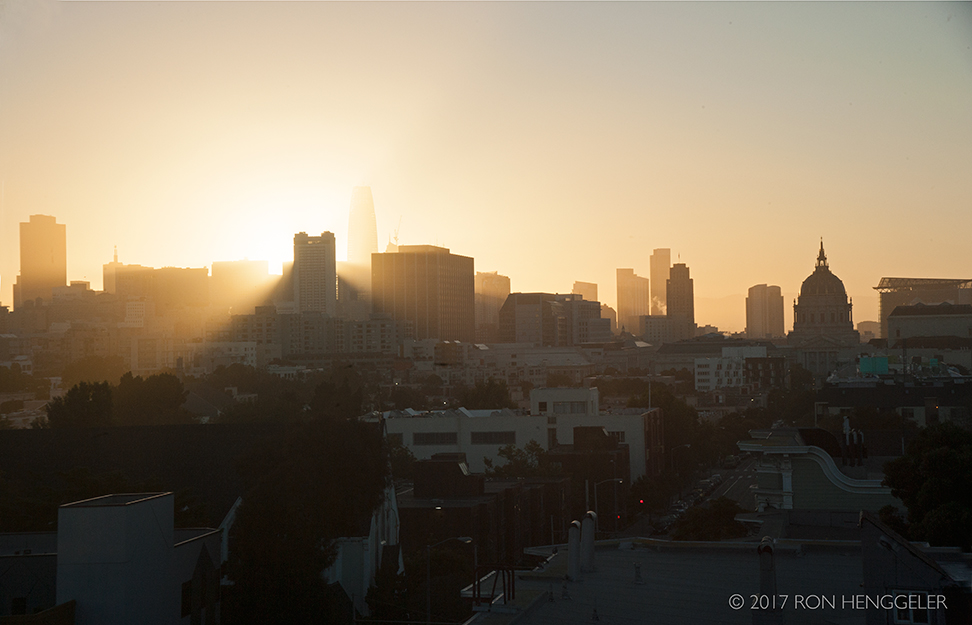 San Francisco
"That City of Gold to which adventurers congregated out of all the winds of heaven. I wonder what enchantment of the 'Arabian Nights' can have equaled this evocation of a roaring city, in a few years of a man's life, from the marshes and the blowing sand."
Robert Louis Stevenson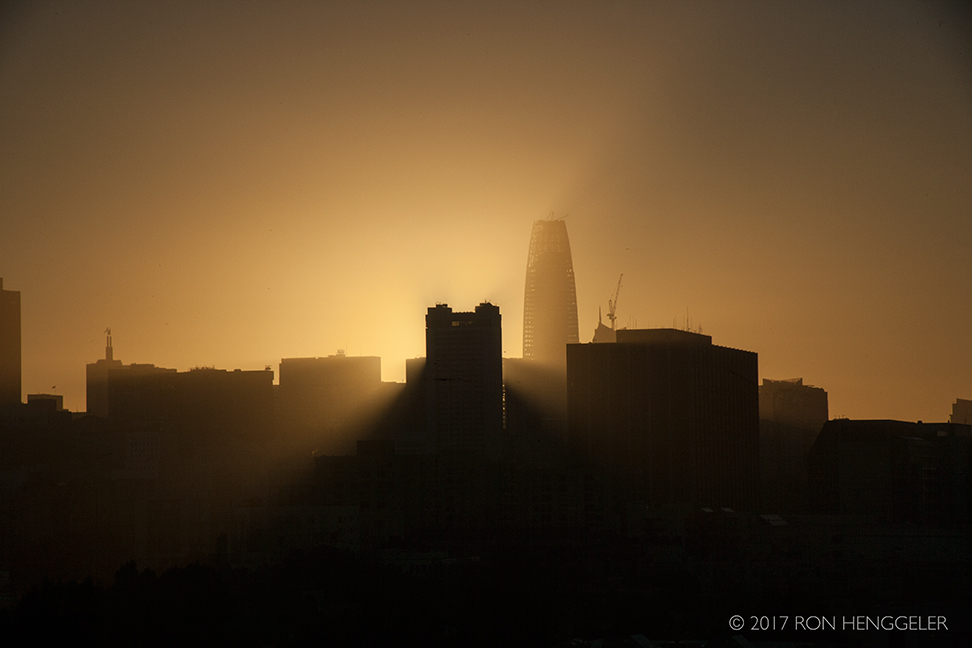 "To this day the city of San Francisco remains to the Chinese the Great City of the Golden Mountains."

Kai Fu Shah, Chinese Minister to U.S. 1914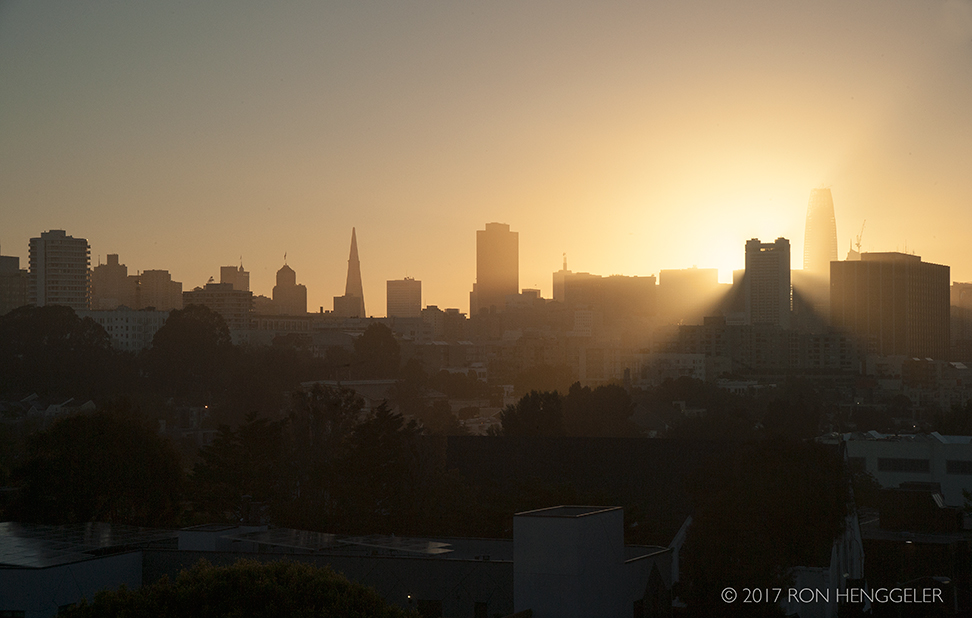 "....this marvelous city. Bazaar of all the nations of the globe, (compares) with the fantastic creations of 'The Thousand and One Nights' "

Edmond Auger, French gold hunter seeing San Francisco in 1849
Jazz in the early morning sunlight
© 2017 All rights reserved
The images are not in the public domain. They are the sole property of the artist and may not be reproduced on the Internet, sold, altered, enhanced, modified by artificial, digital or computer imaging or in any other form without the express written permission of the artist. Non-watermarked copies of photographs on this site can be purchased by contacting Ron.