September 27, 2017
San Francisco's newest sculpture
C'era Una Volta (Once Upon a Time)
On Monday, I visited the newly opened piazza of Trinity Place on 8th Street between Market and Mission.
The centerpiece of the piazza is a 92ft tall stainless steel statue by Lawrence Argent.
This towering form is inspired by the ancient Greek Venus de Milo sculpture depicting the goddess of love and beauty.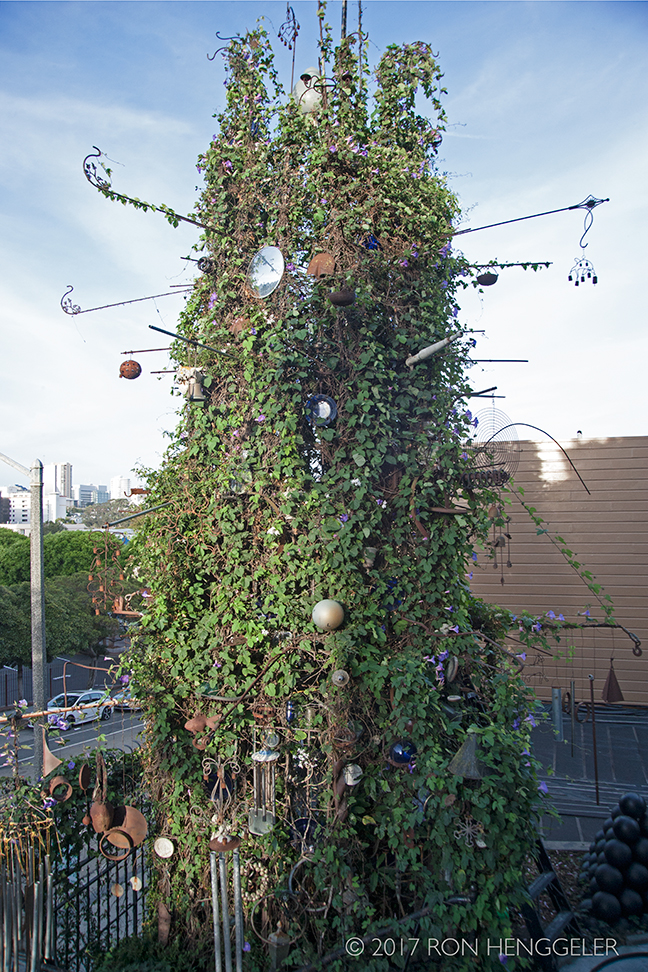 Upon leaving the house to visit the "Venus" statue at Trinity Place, I shot these photos of my bell tower in the front yard covered in summer's Morning Glories.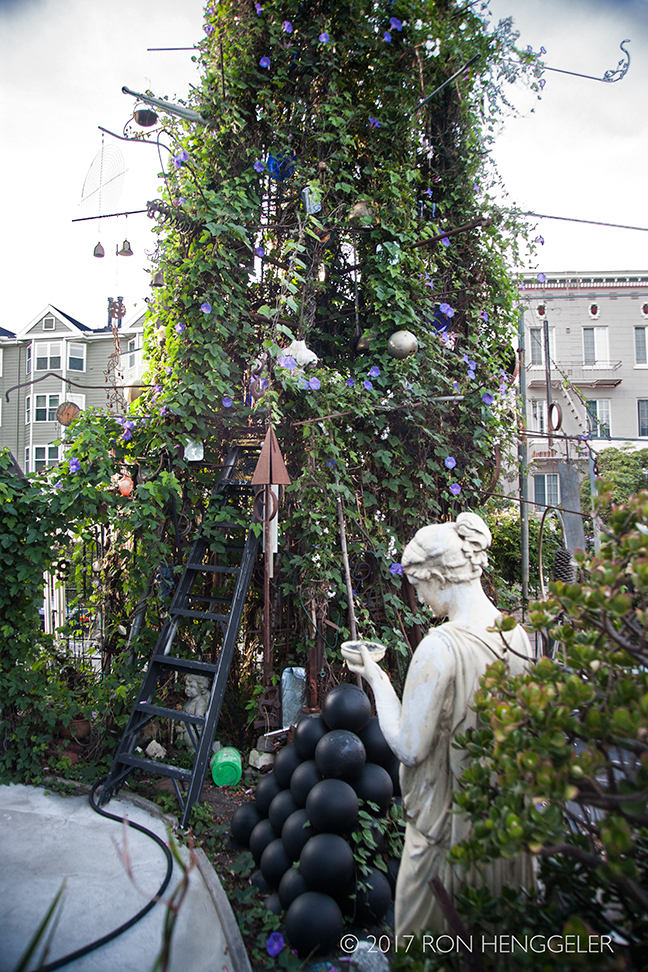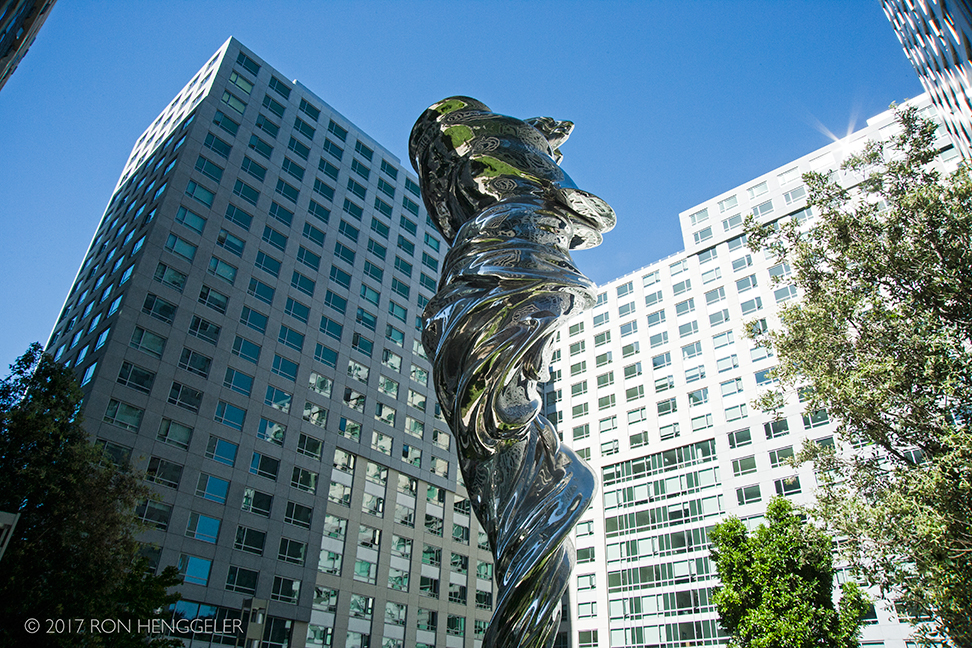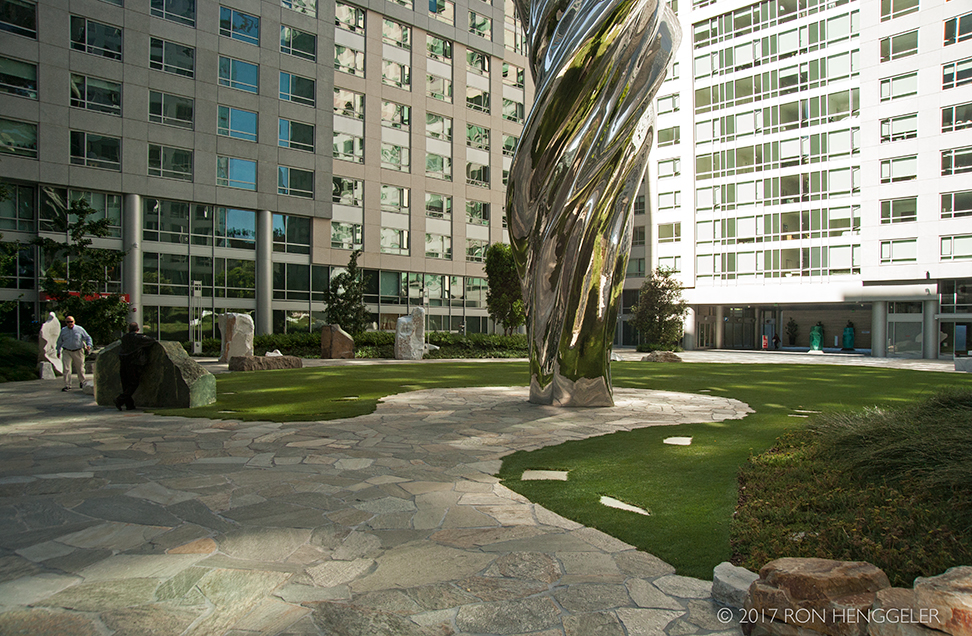 "C'era Una Volta"
Location: Trinity Place, San Francisco, California
18 sculptural elements designed for Trinity Plaza / Completed: 2016
Located in the heart of San Francisco, C'era Una Volta is an immense environmental public plaza design for Trinity Place which transforms this public plaza into a place of engaging mystery and unfolding meaning. Inspired by classical icons of beauty and the stone quarries from which these ancient sculptures were made, C'era Una Volta re-envisions and abstracts classical forms using contemporary digital technologies. Historical fragments appear in transformed ways throughout the central garden and walkways. Paving artworks play with perspective, one of the prime interests of classical and Renaissance artists. Ultimately, this artwork is more than a series of objects. It is an immersive experience created through engagement with an unassumingly unique location within the city.
The above text is respectfully taken from: Argent Studio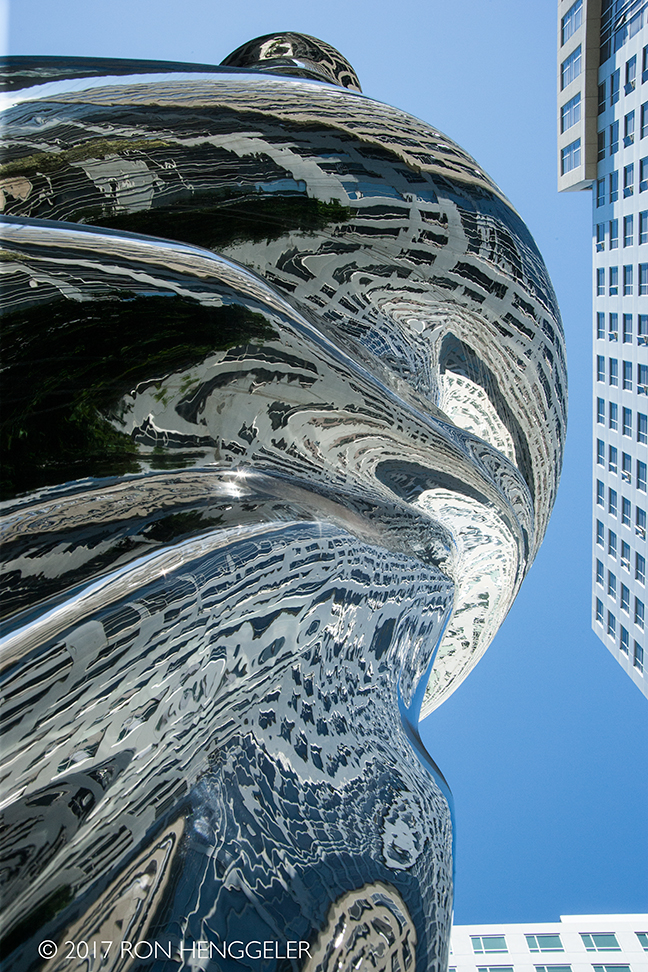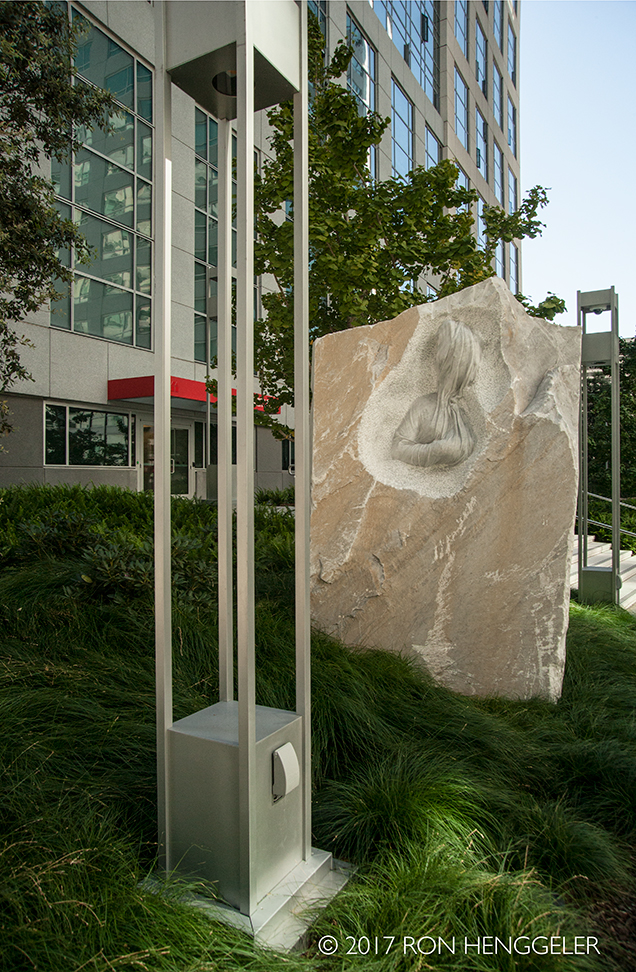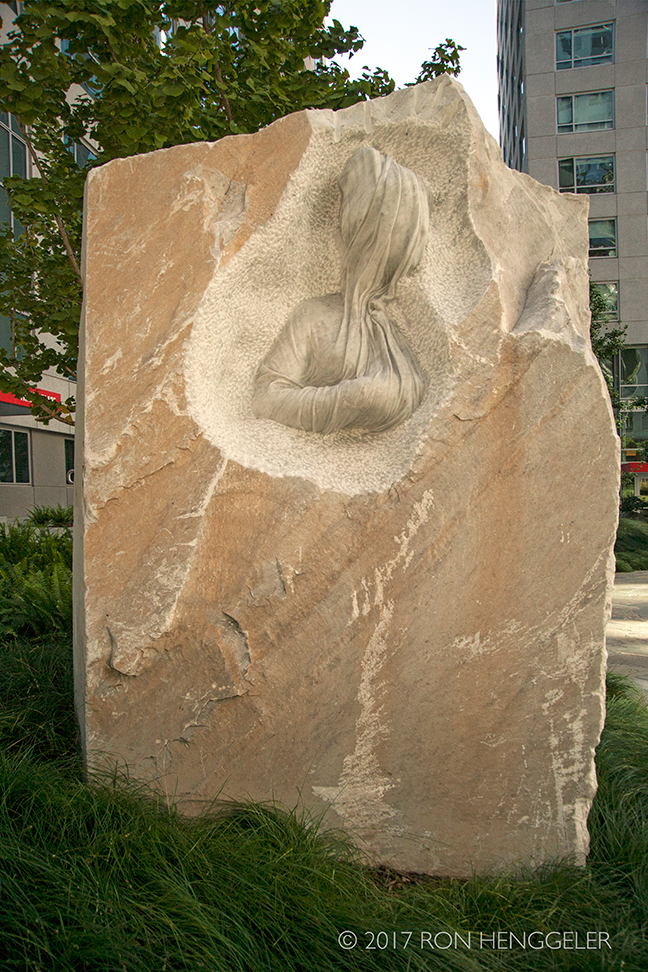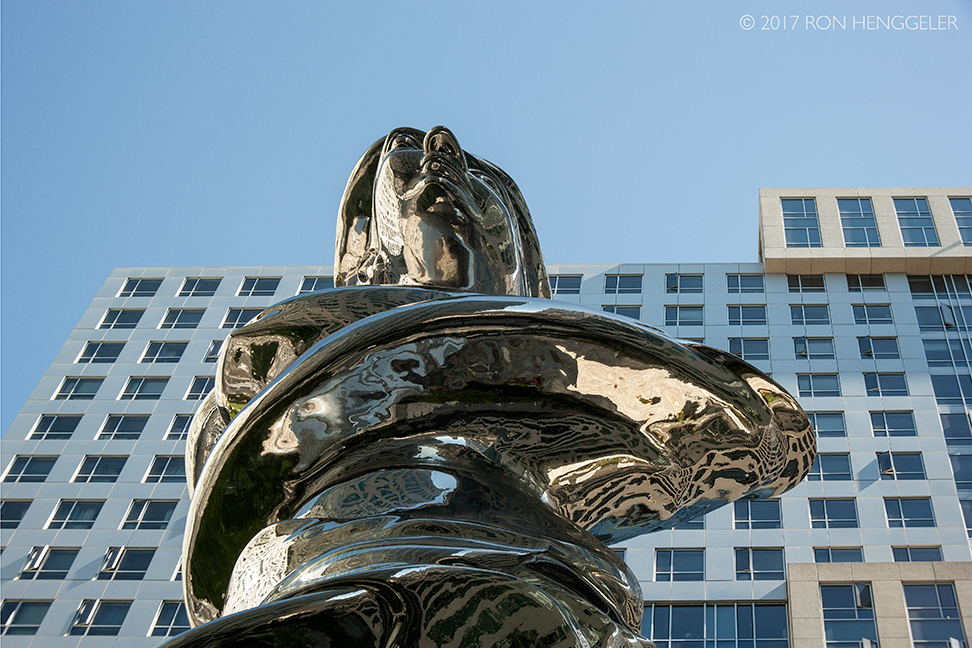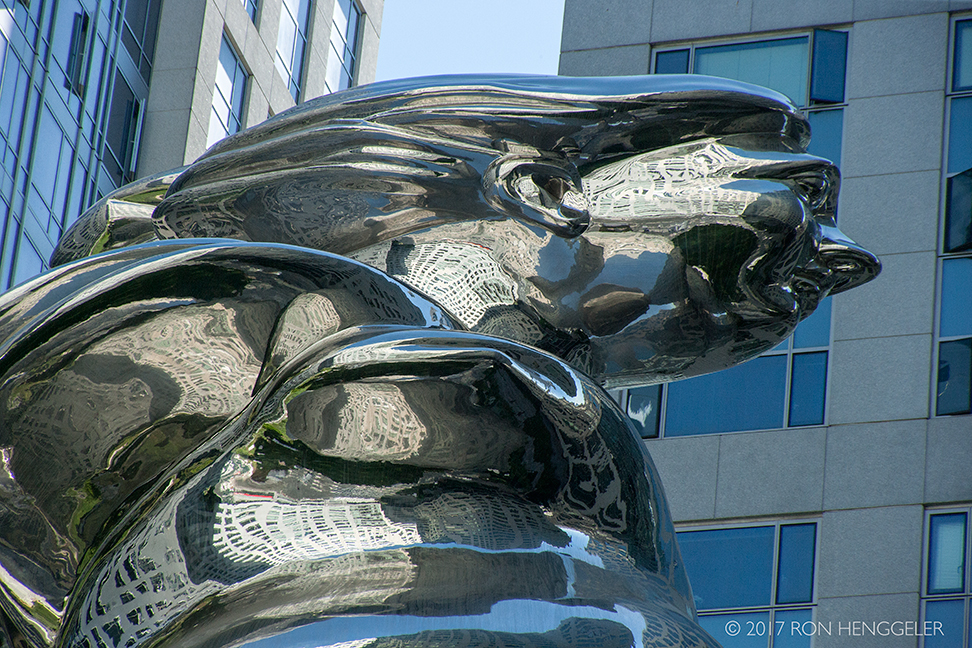 For photos of the 'Venus' being installed, go to:
92-foot 'Venus,' tallest sculpture in SF, raises its head by Sam Whiting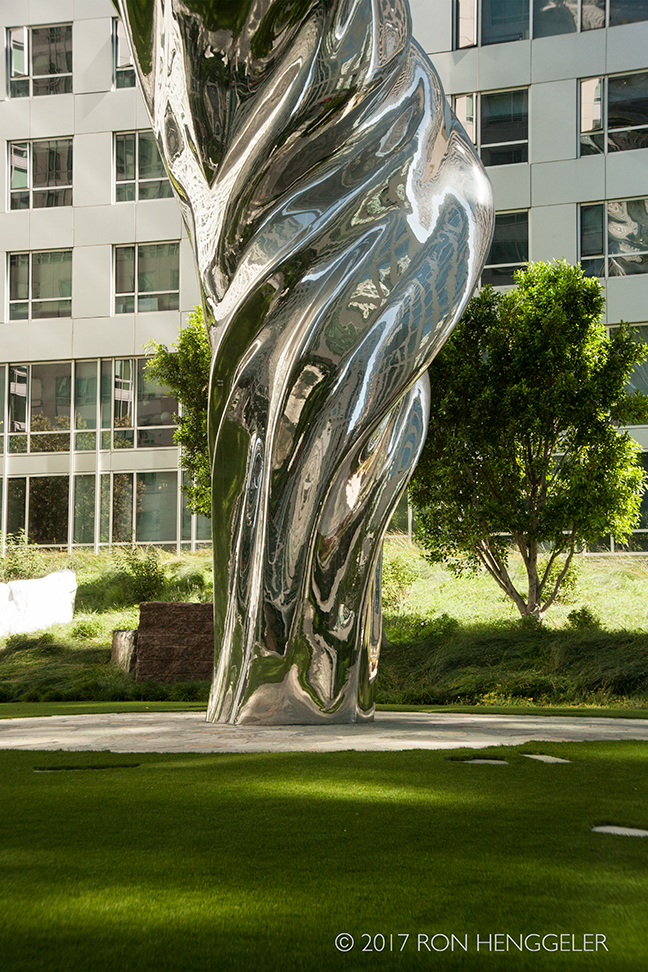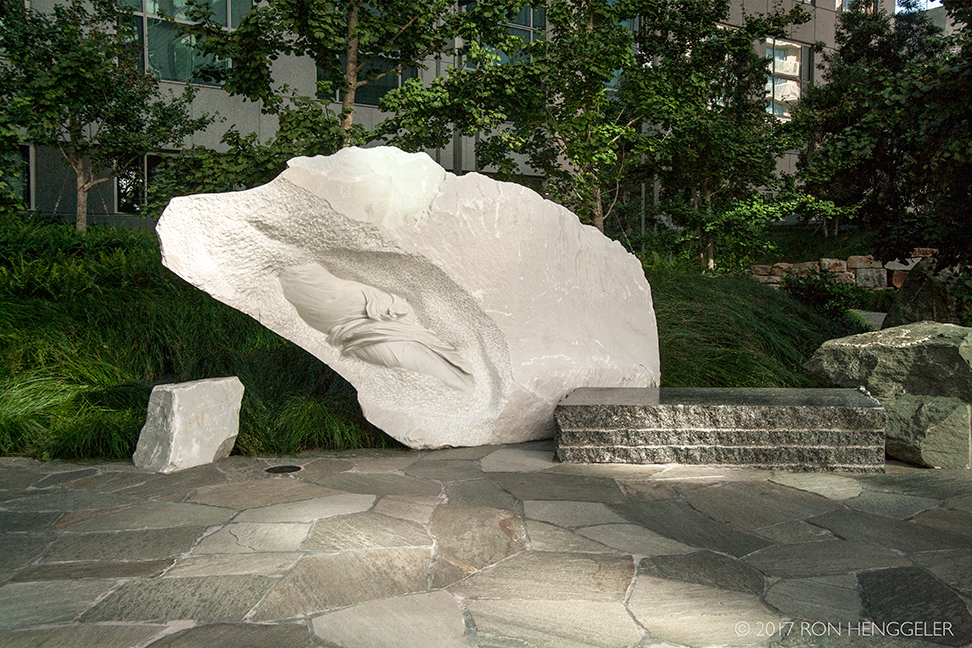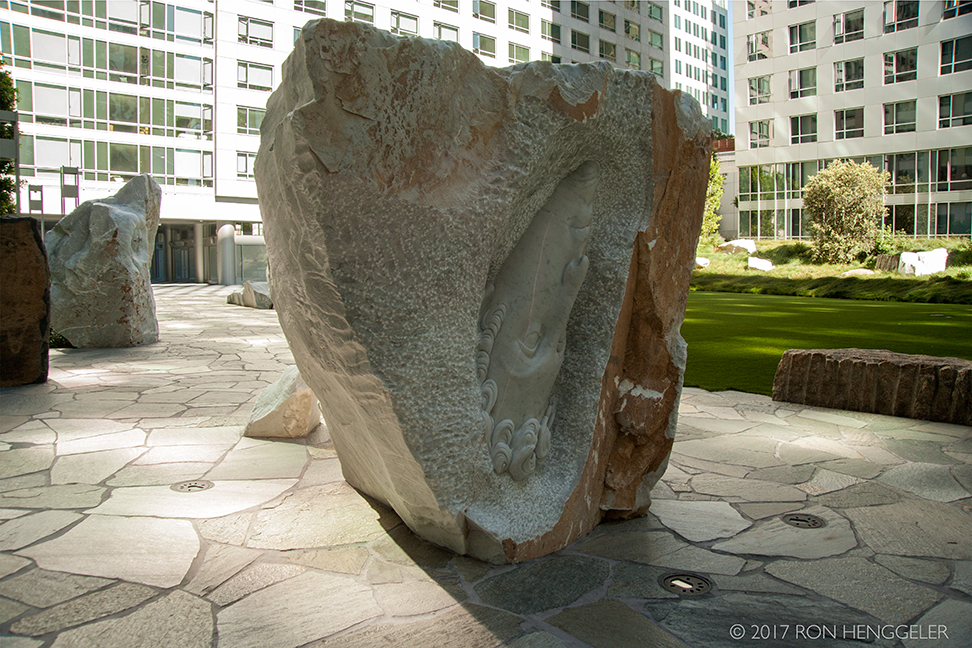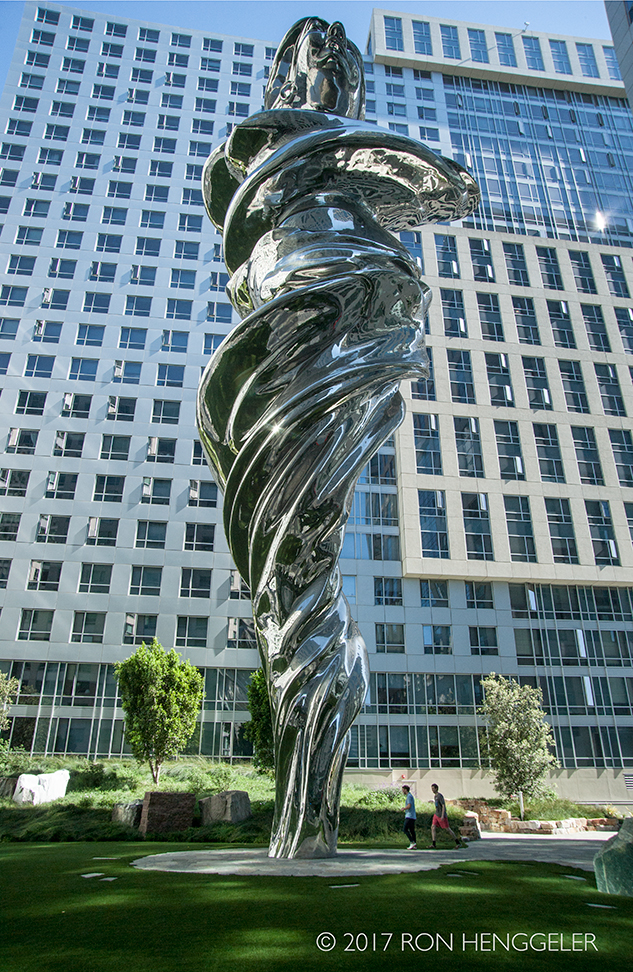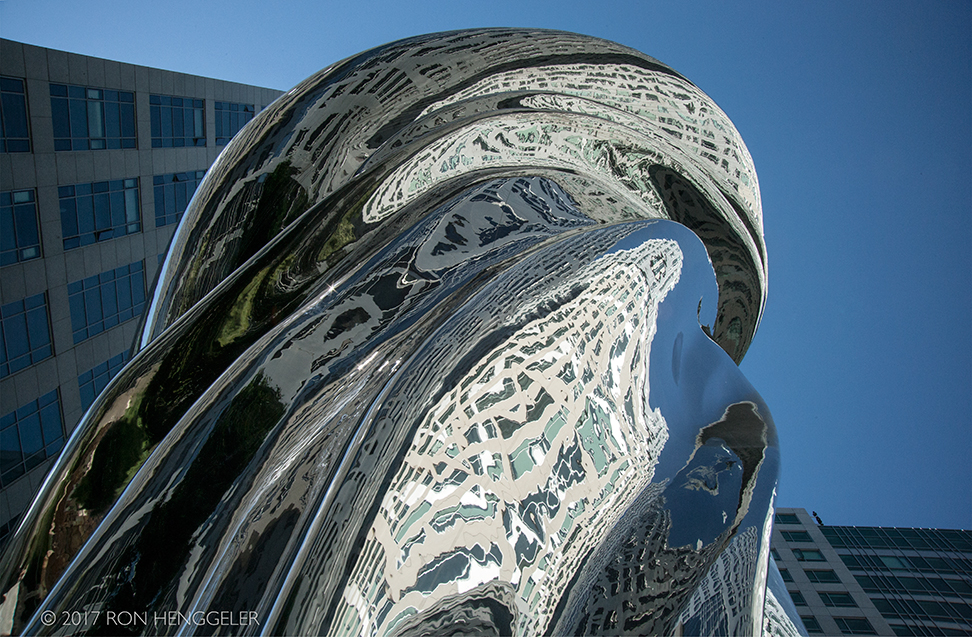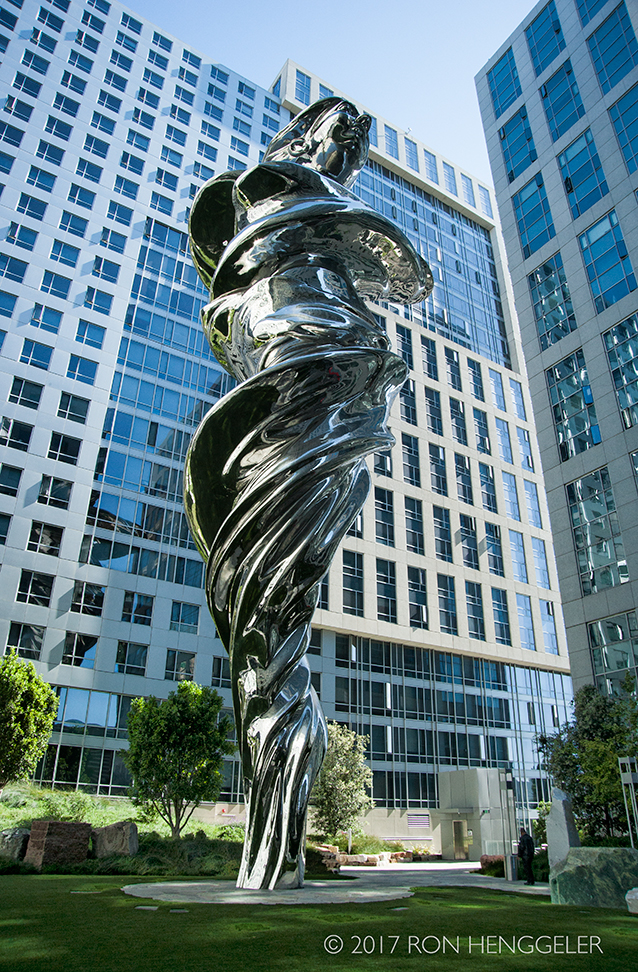 Confluence Denver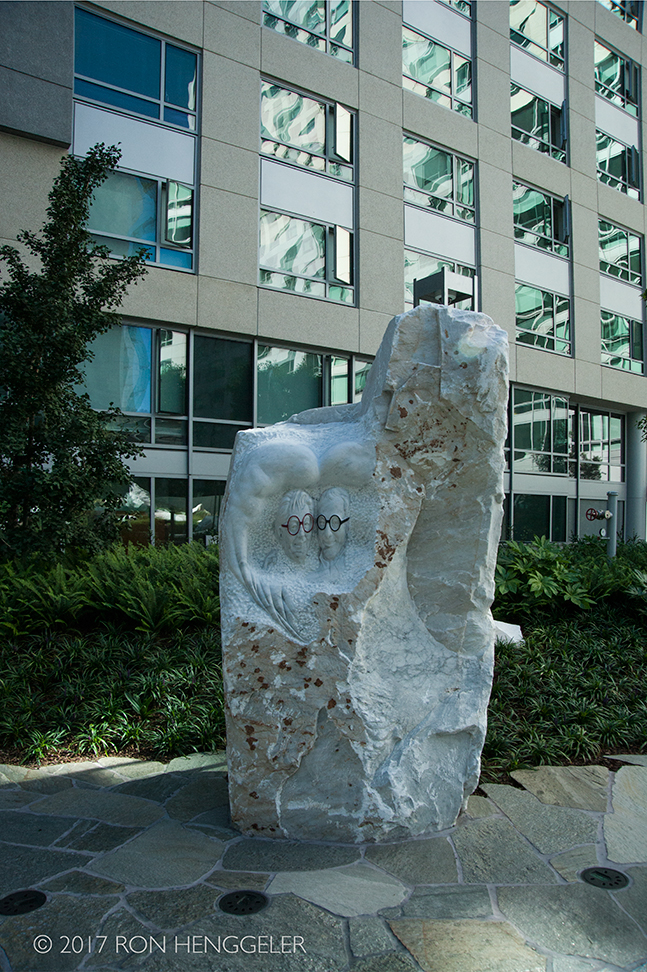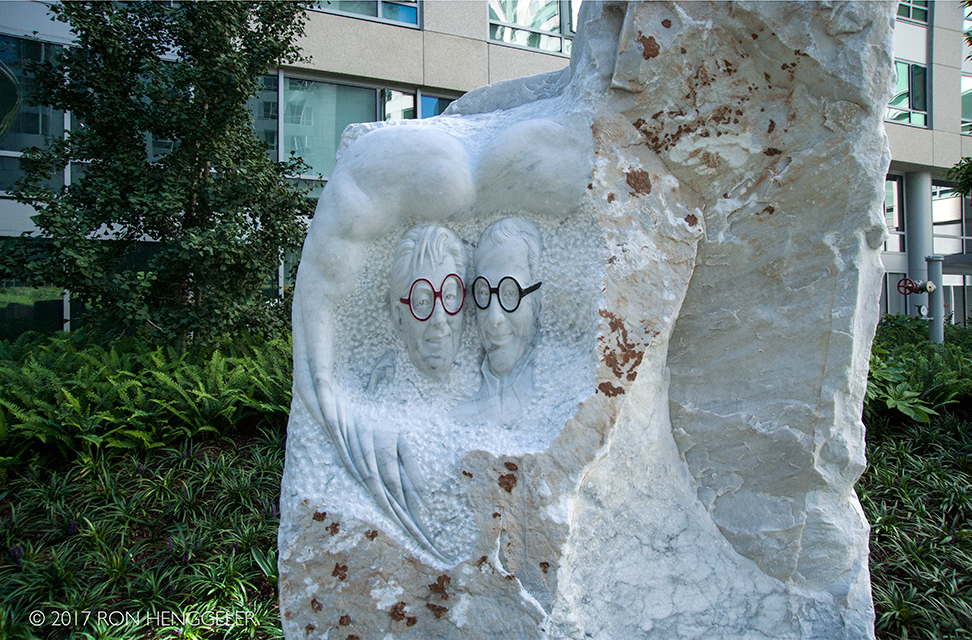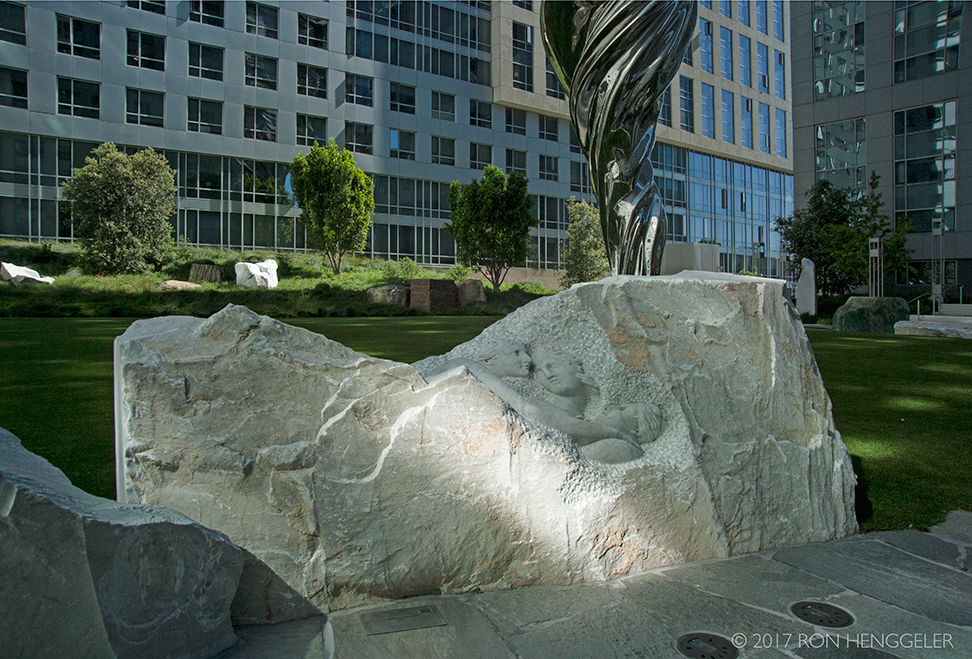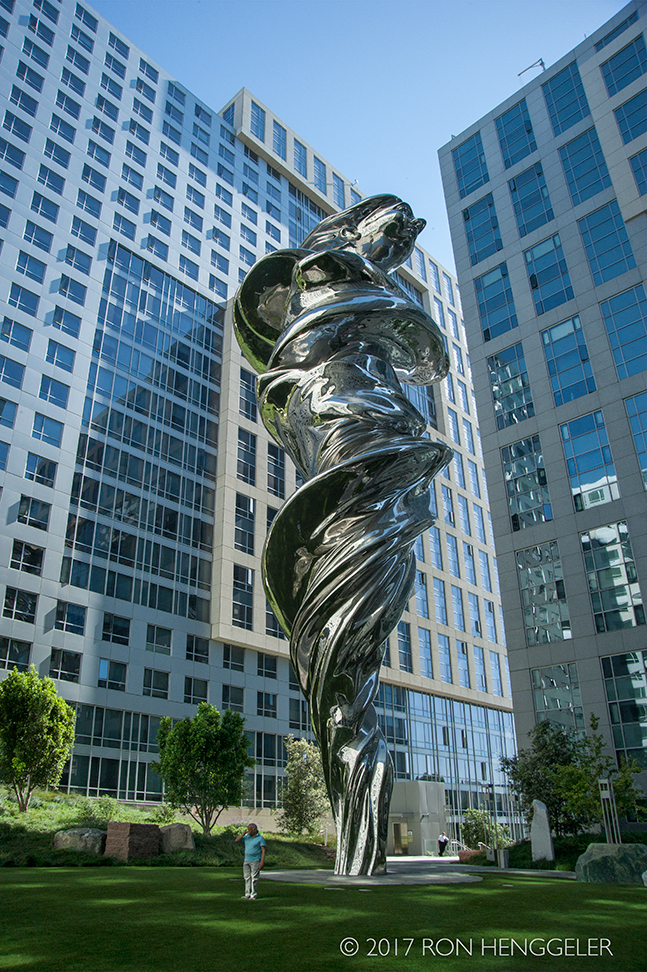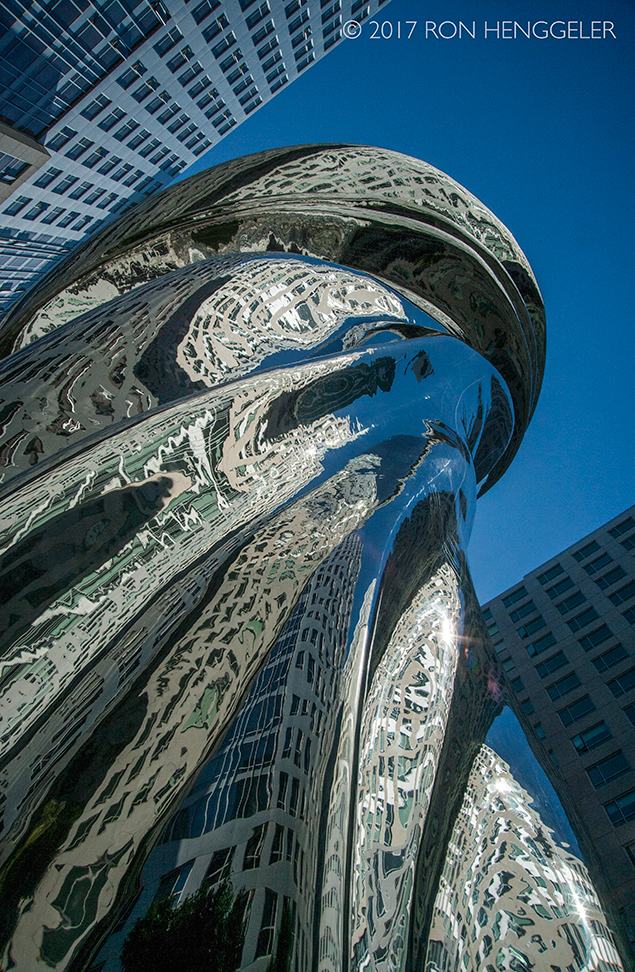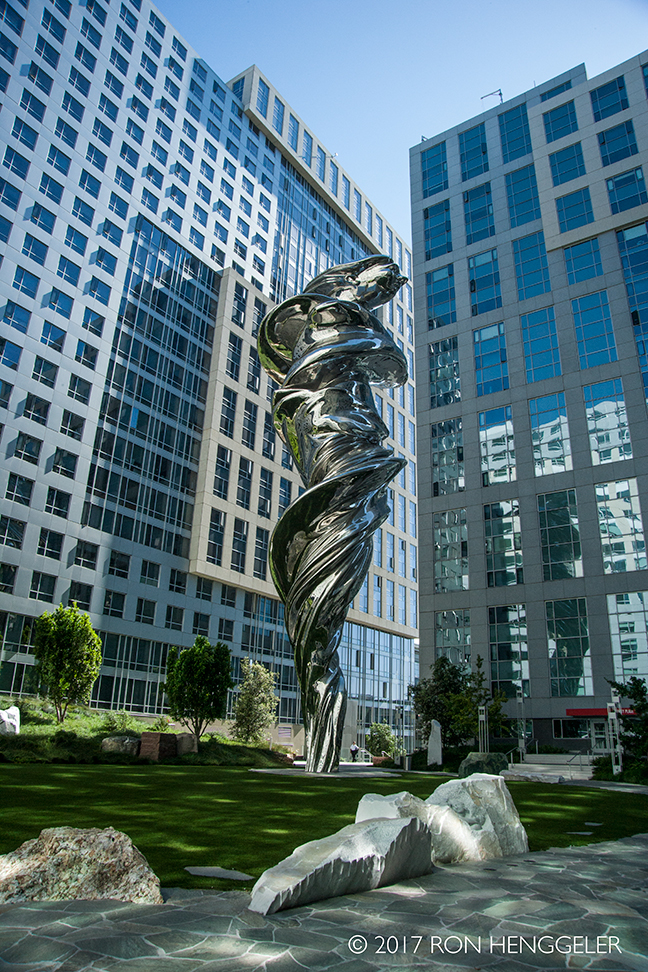 San Francisco Chronicle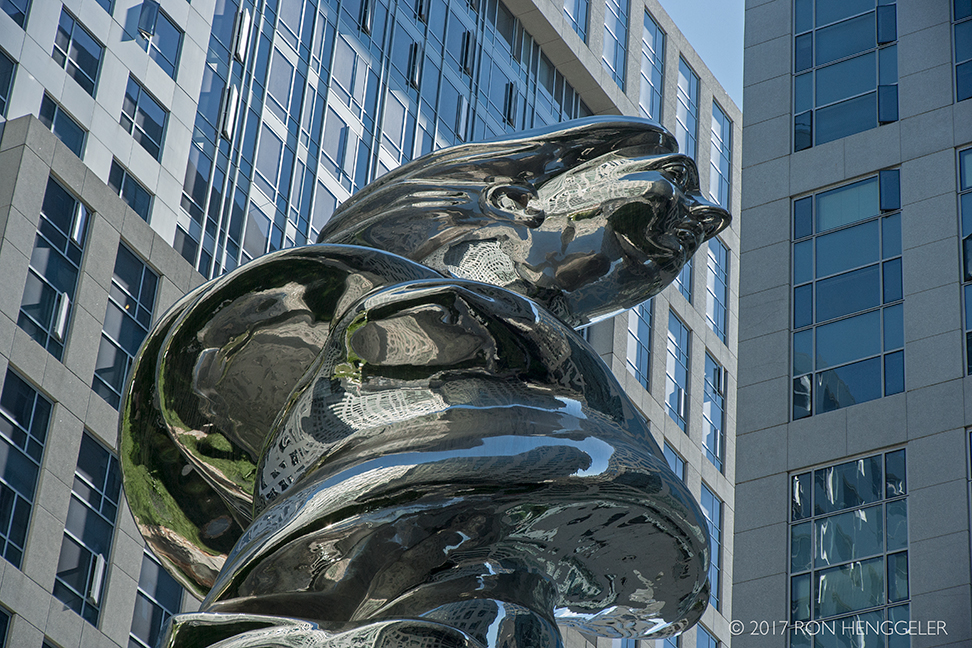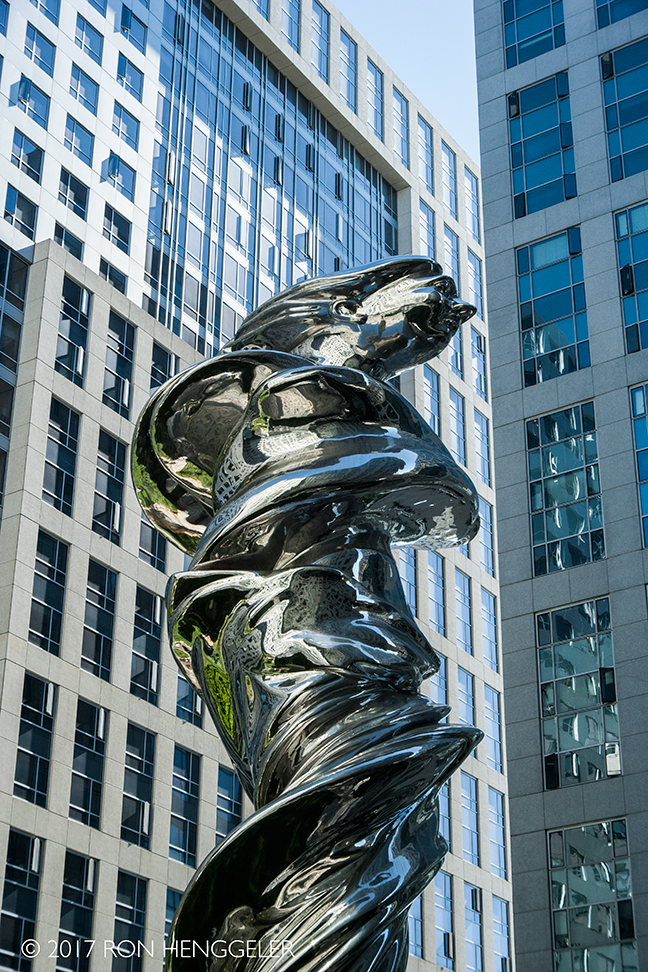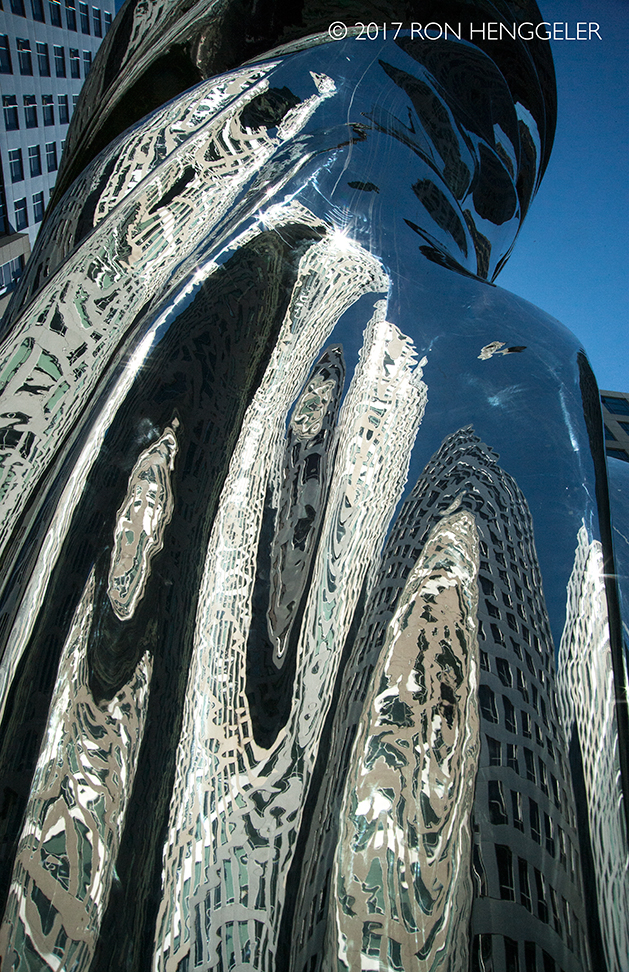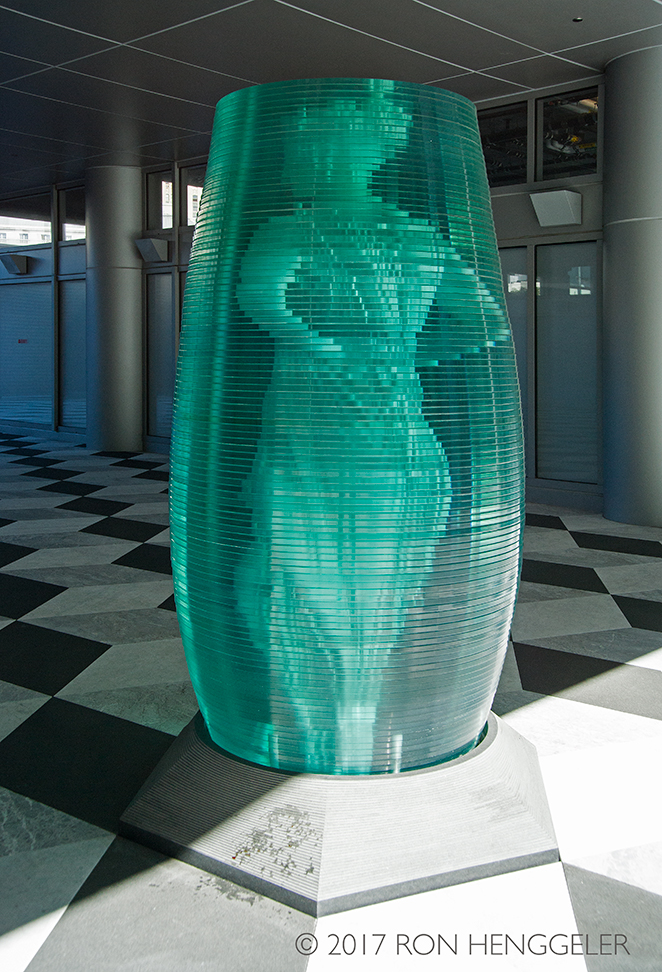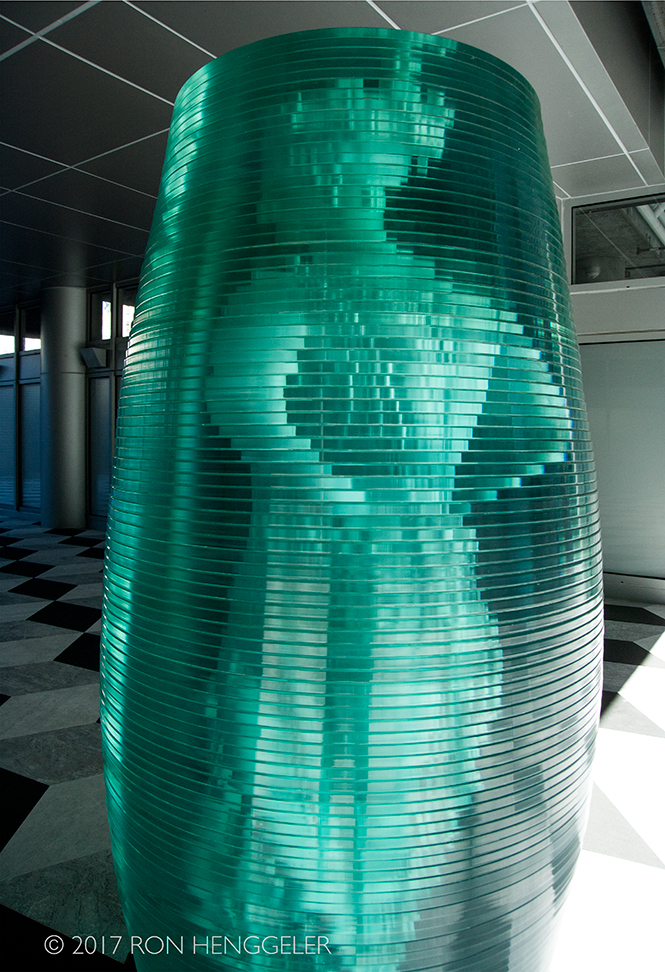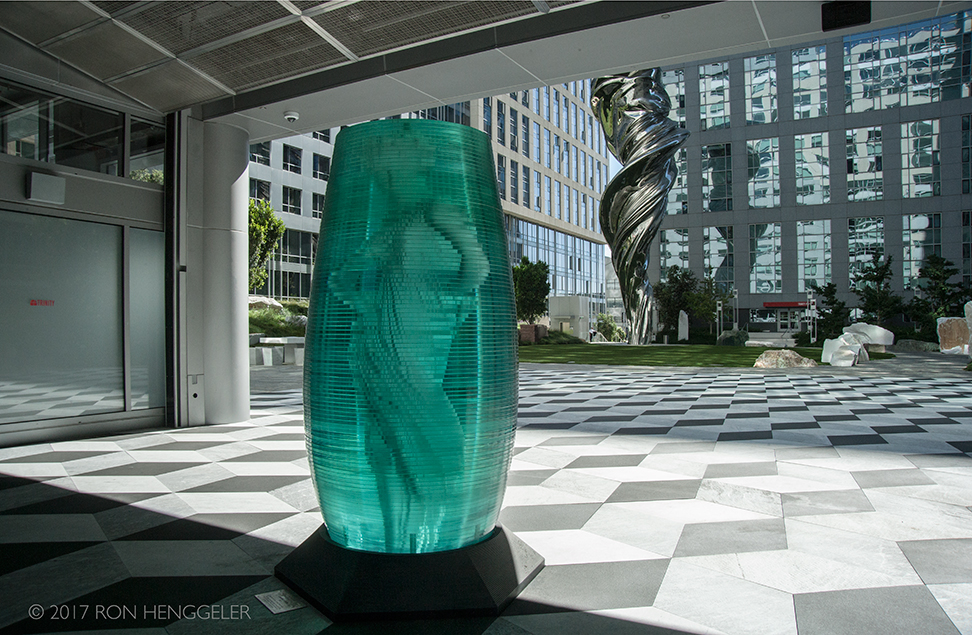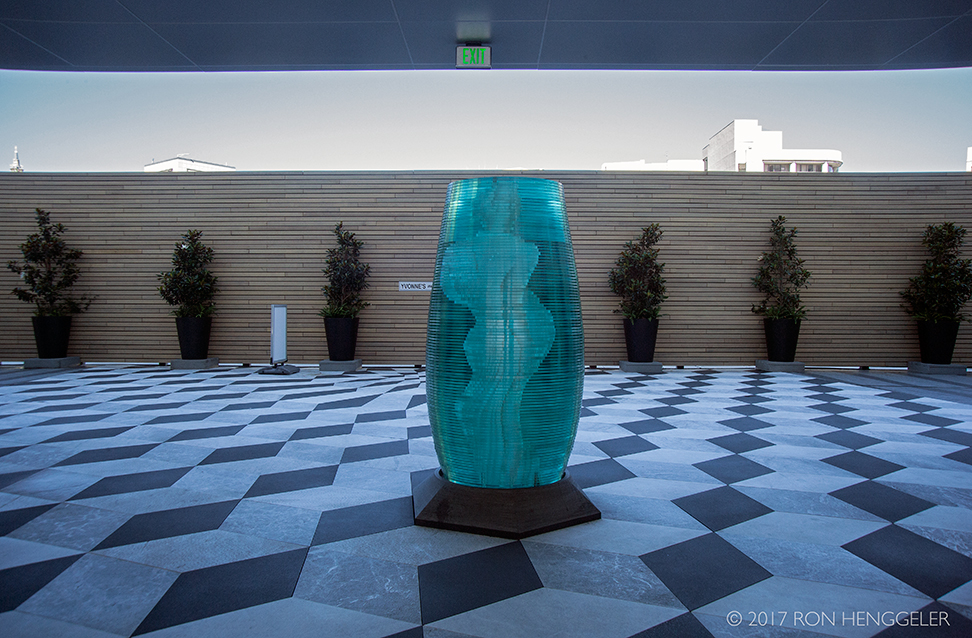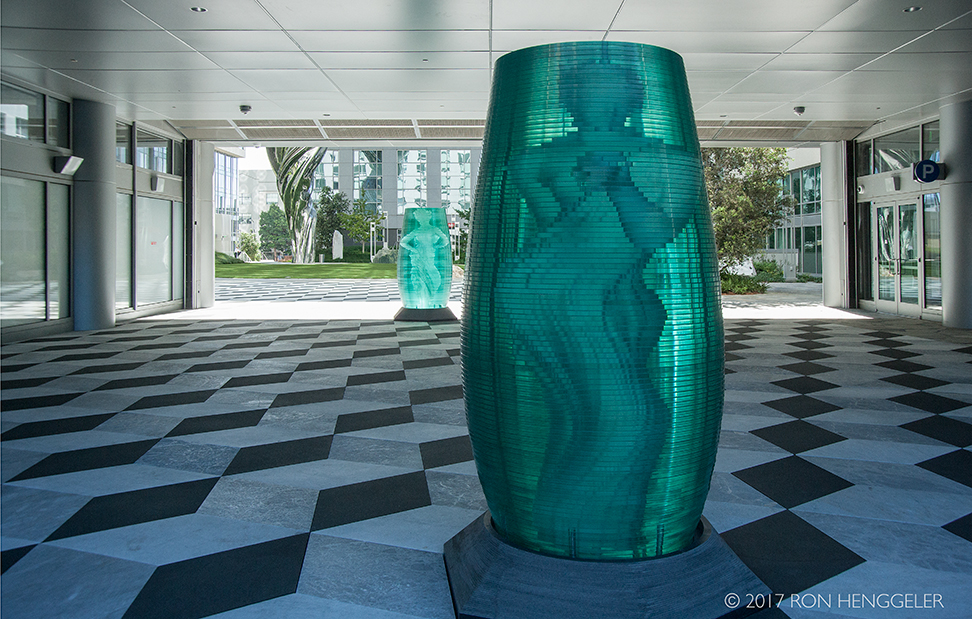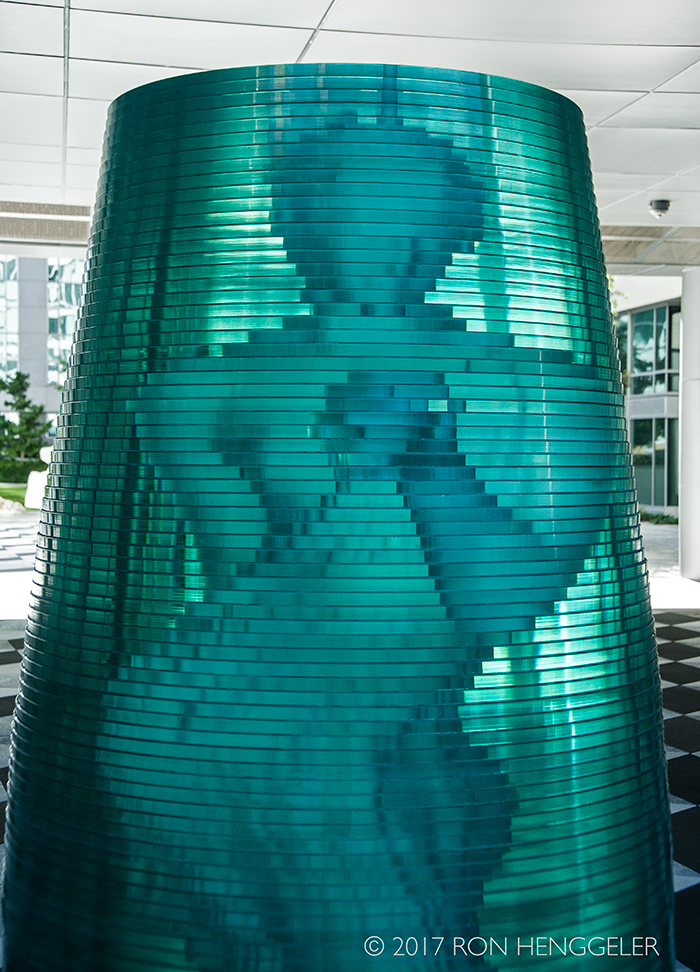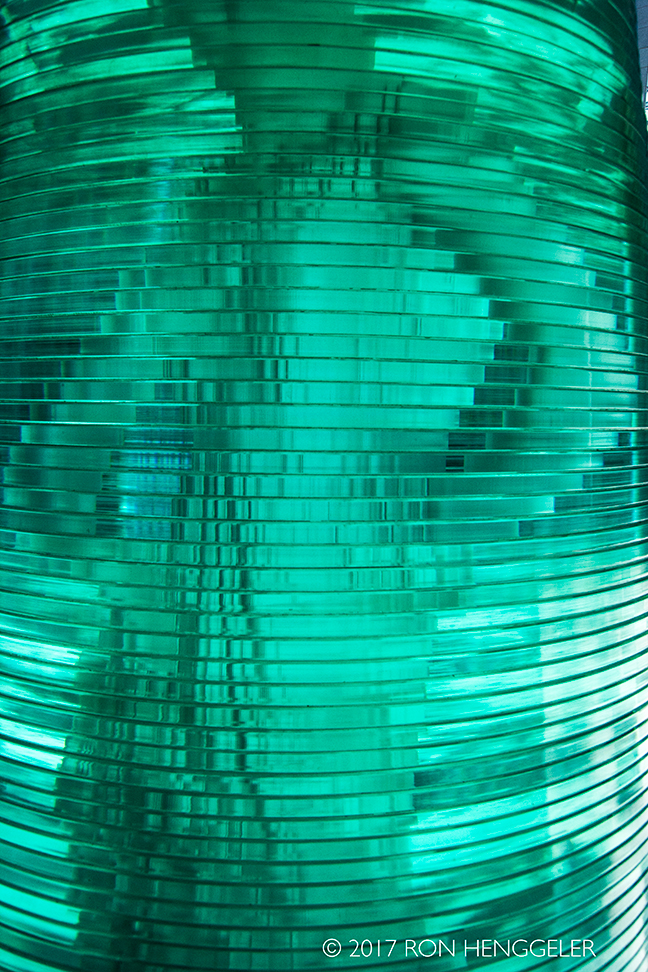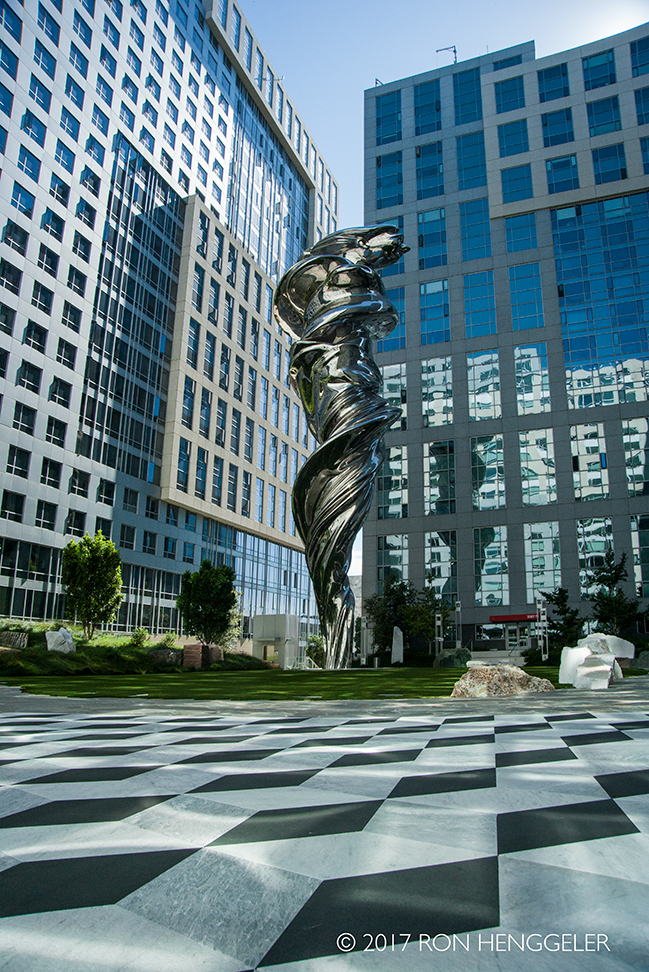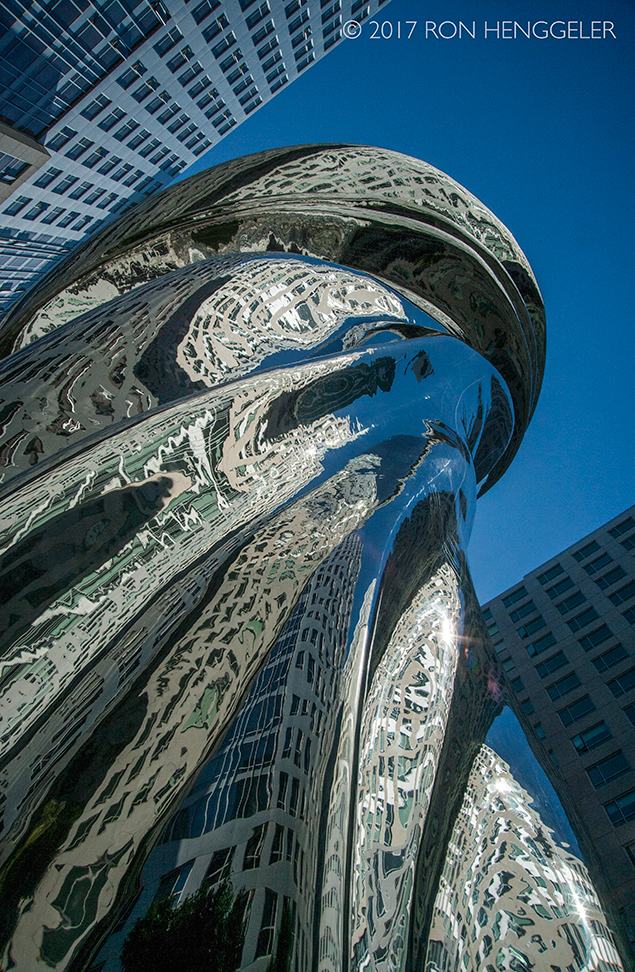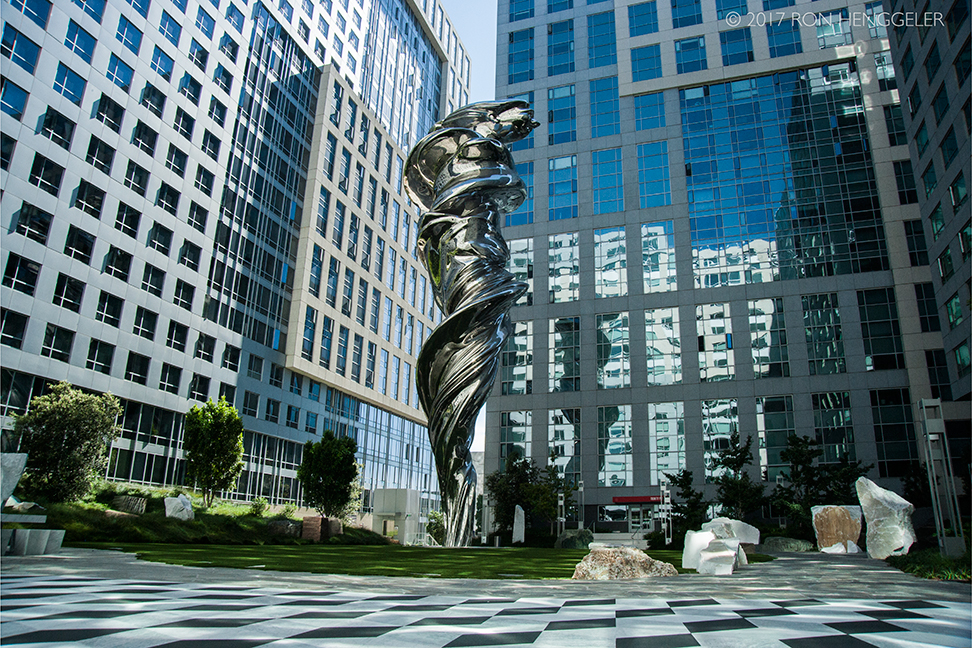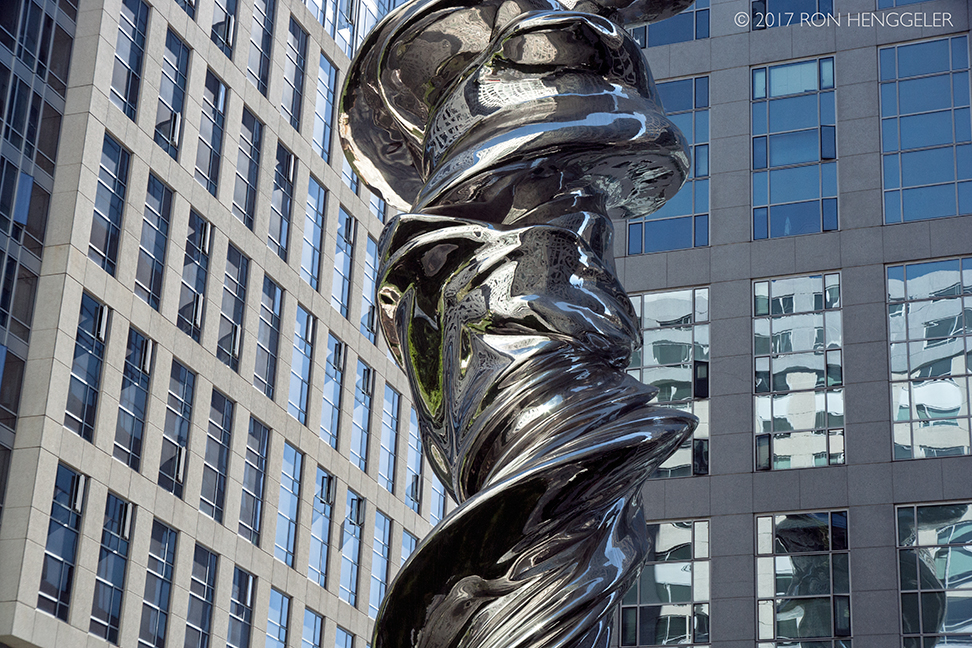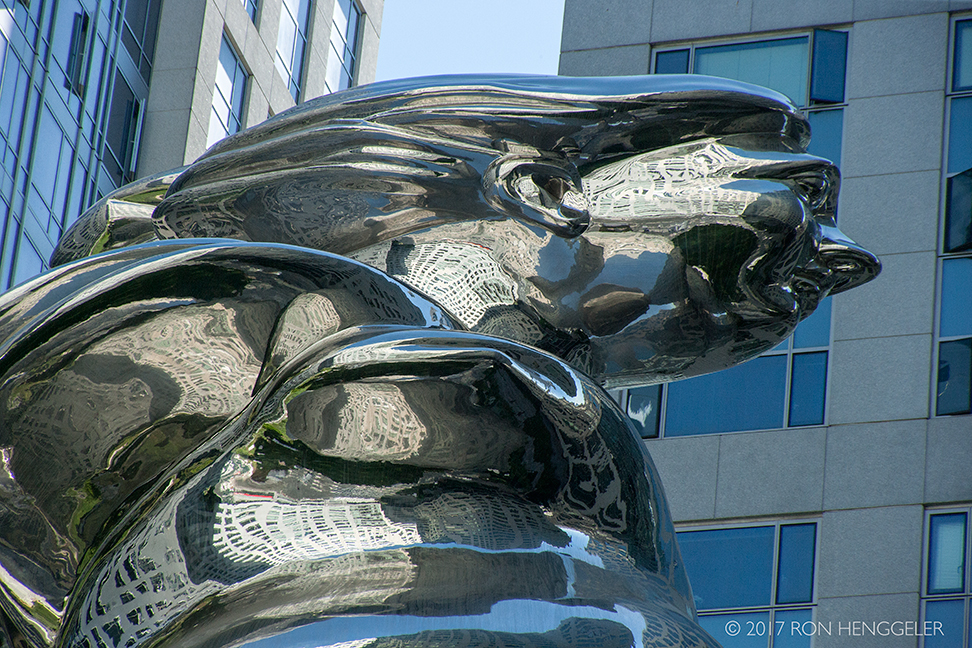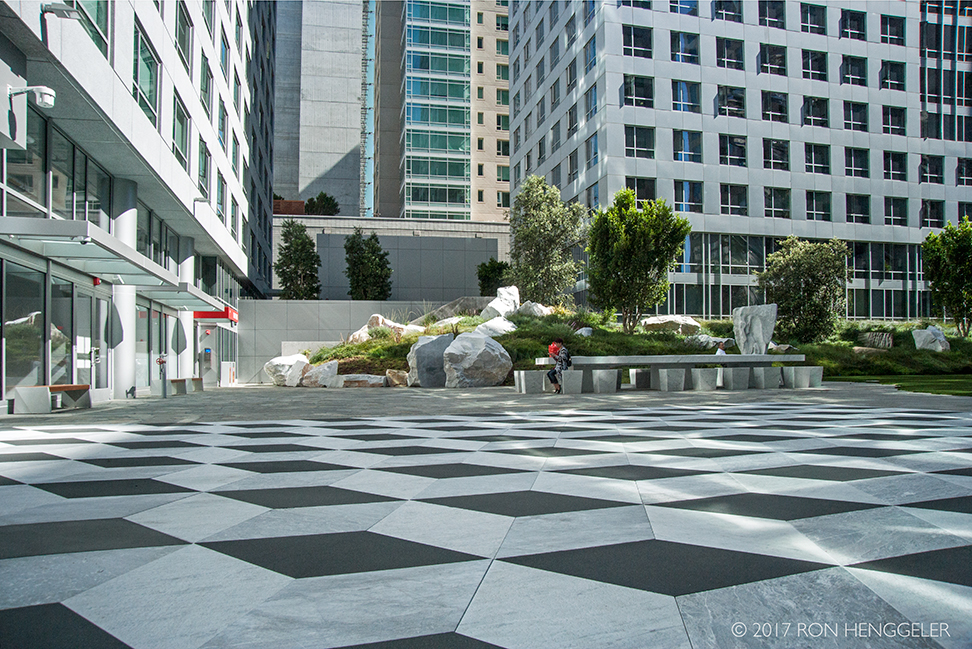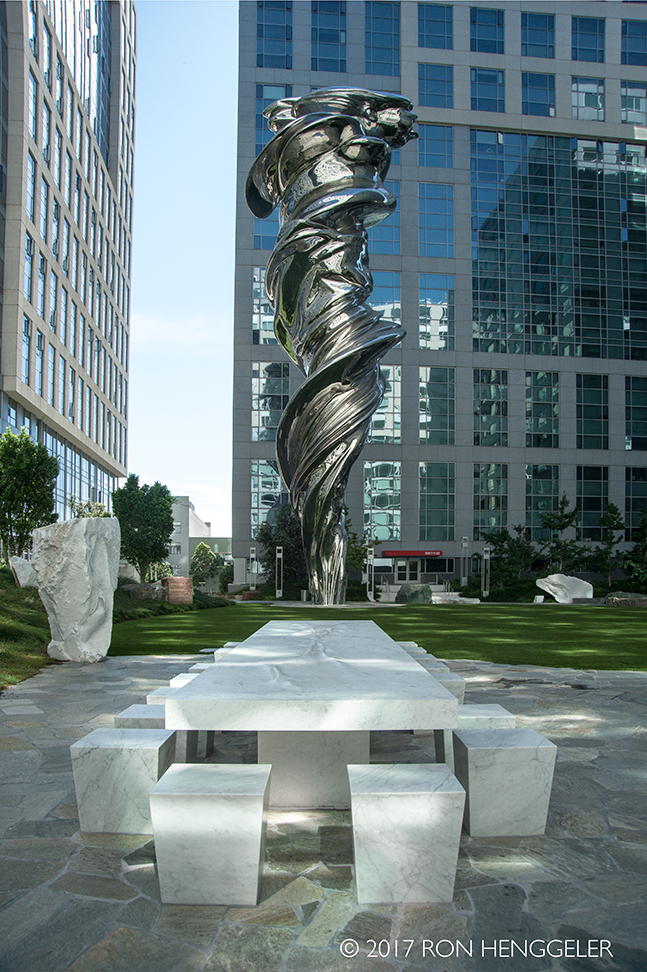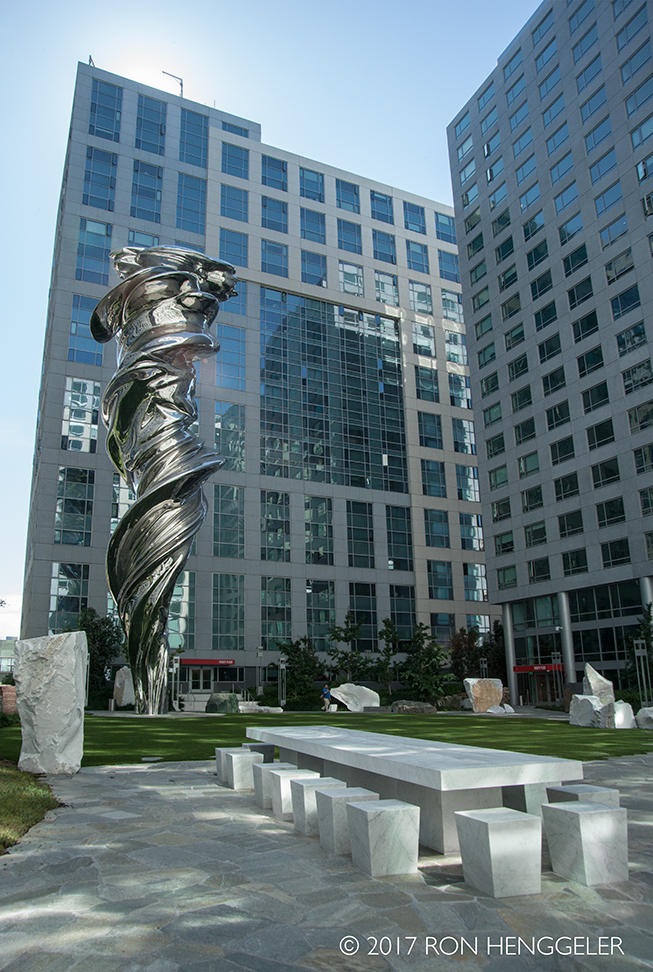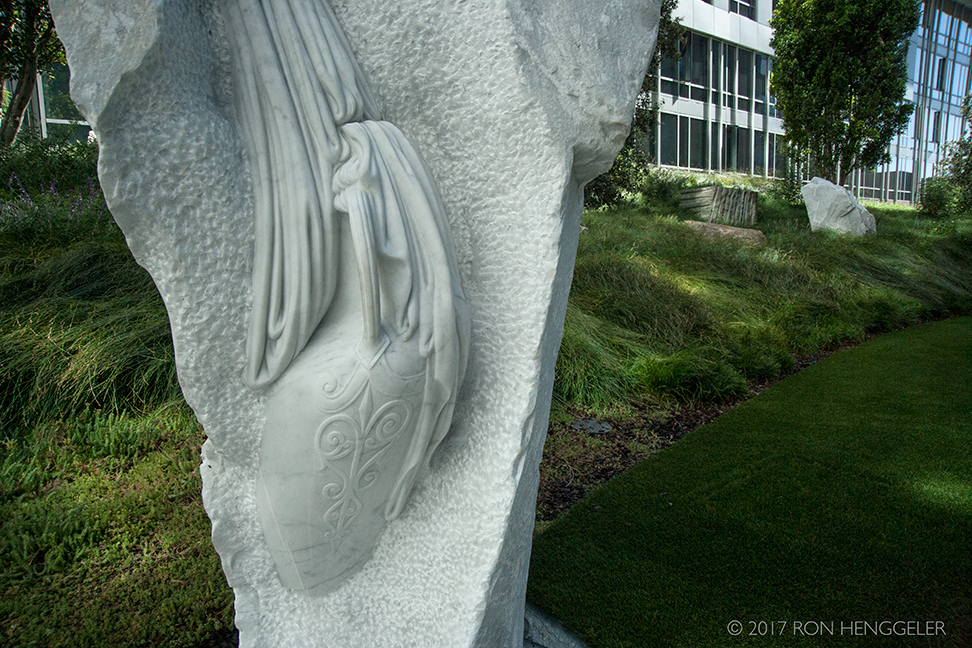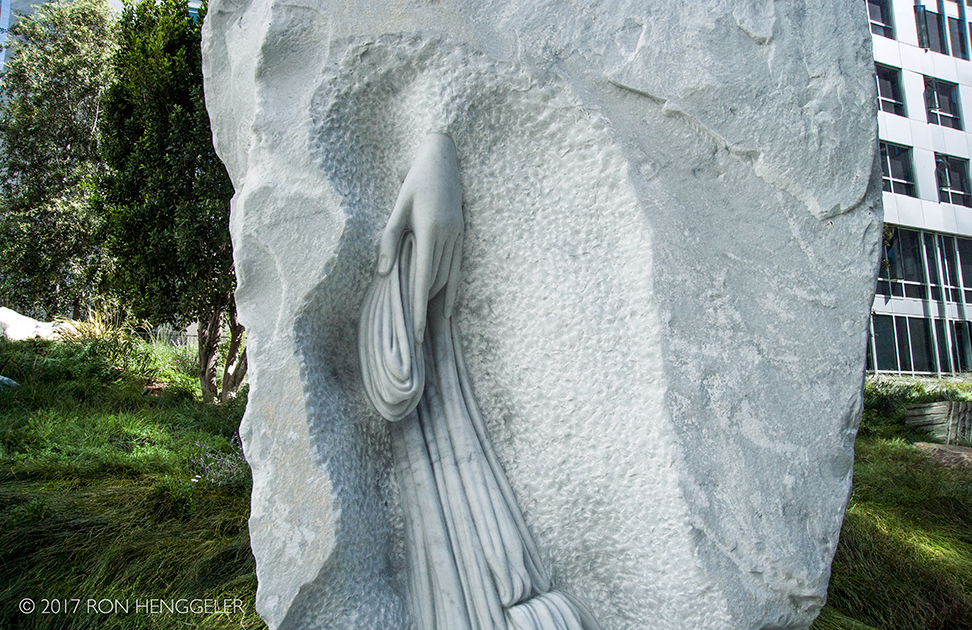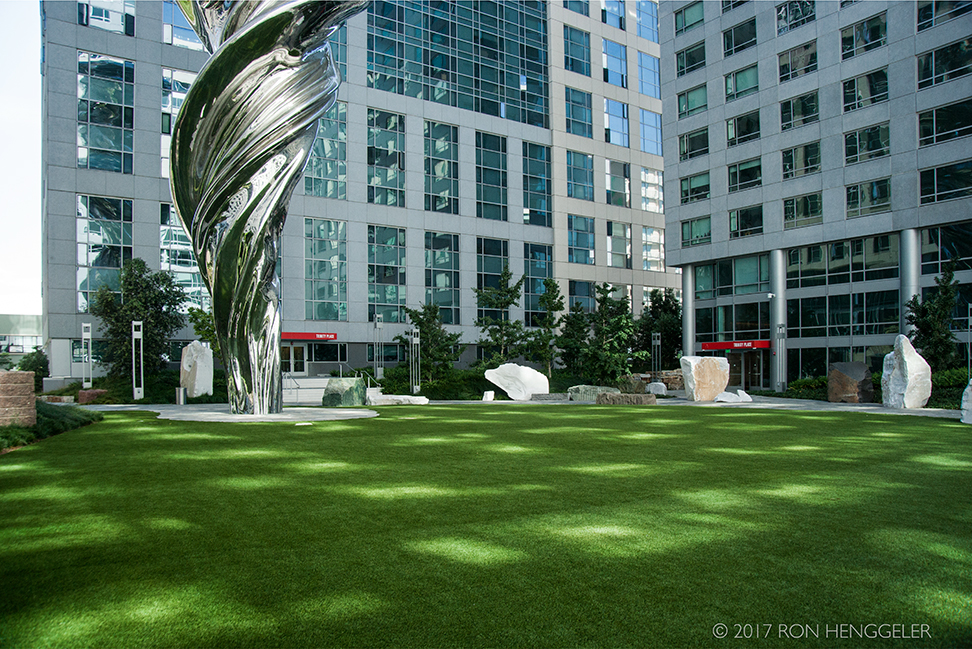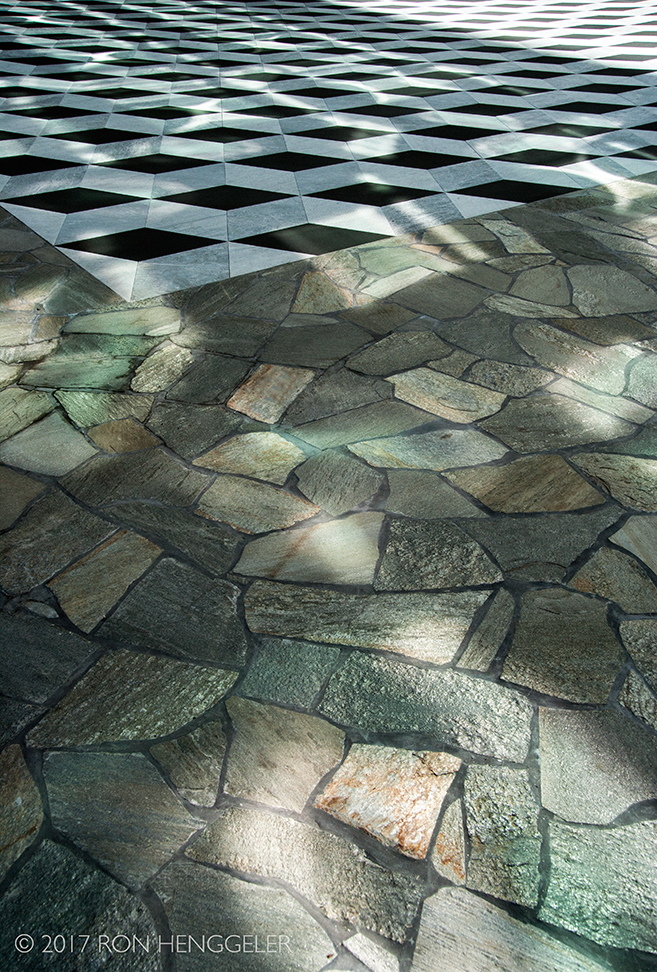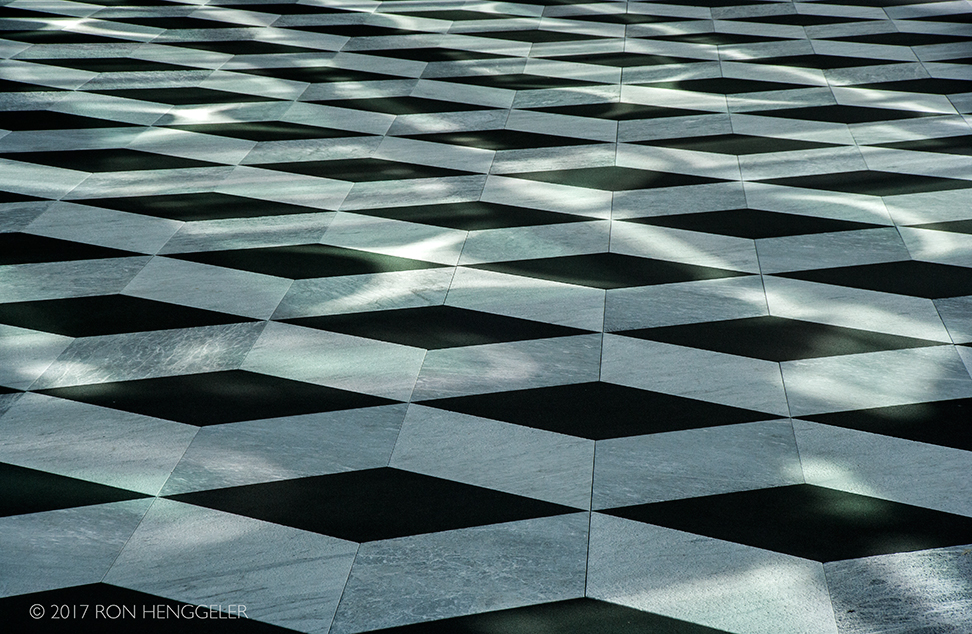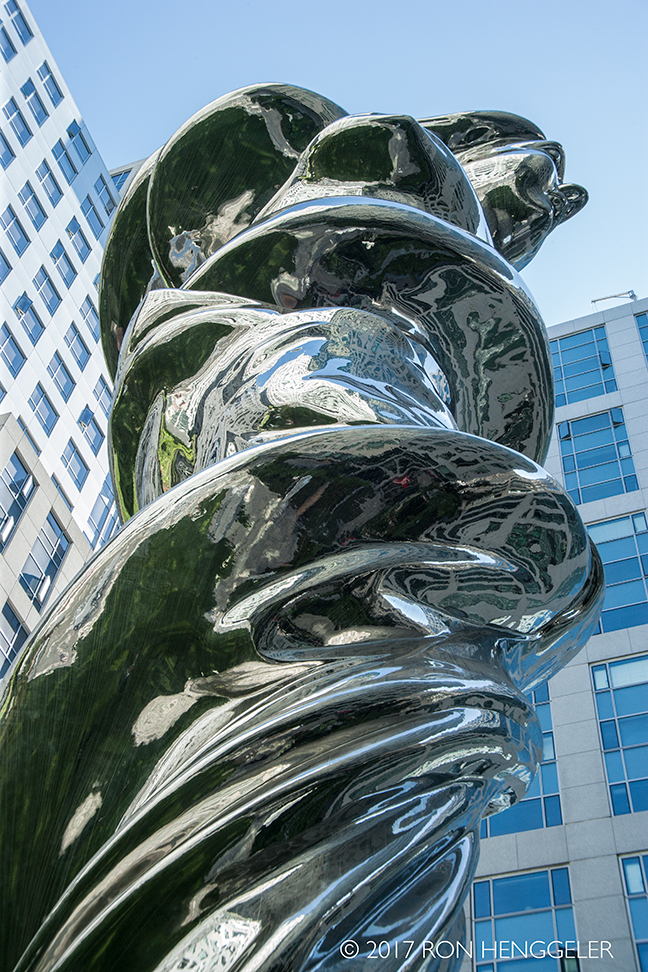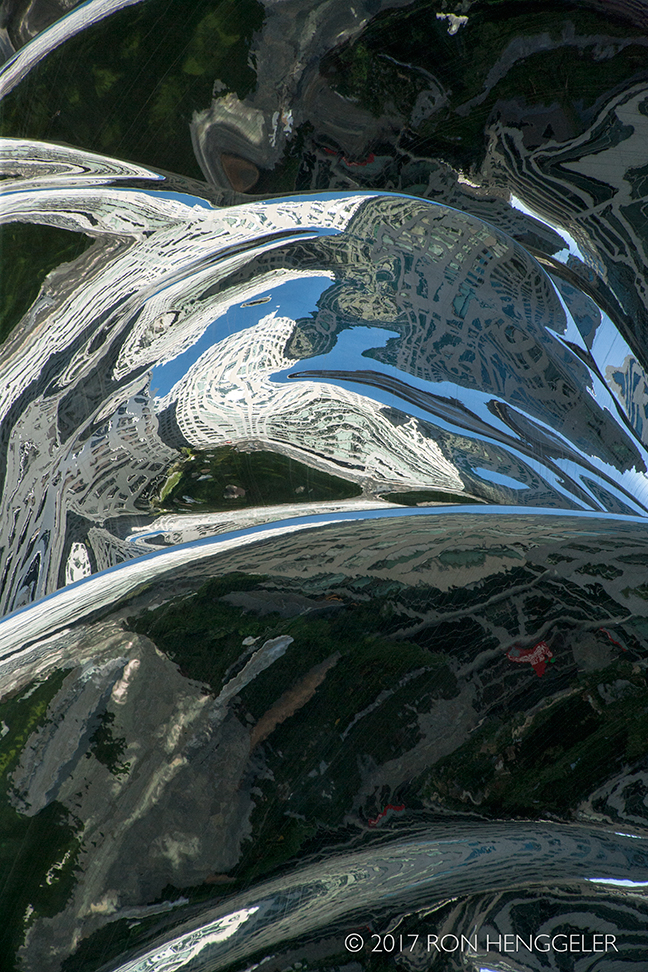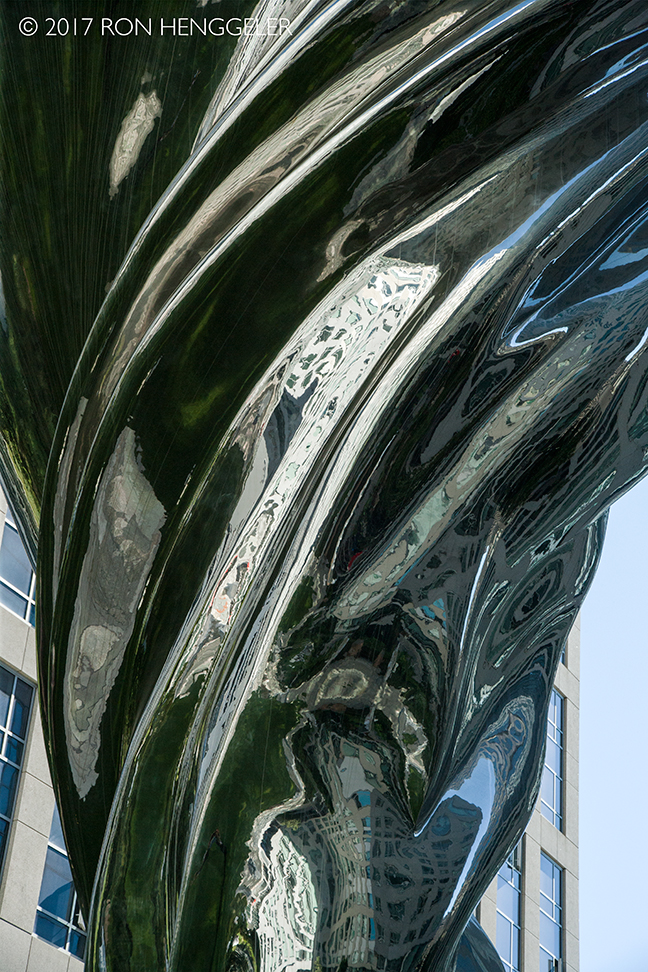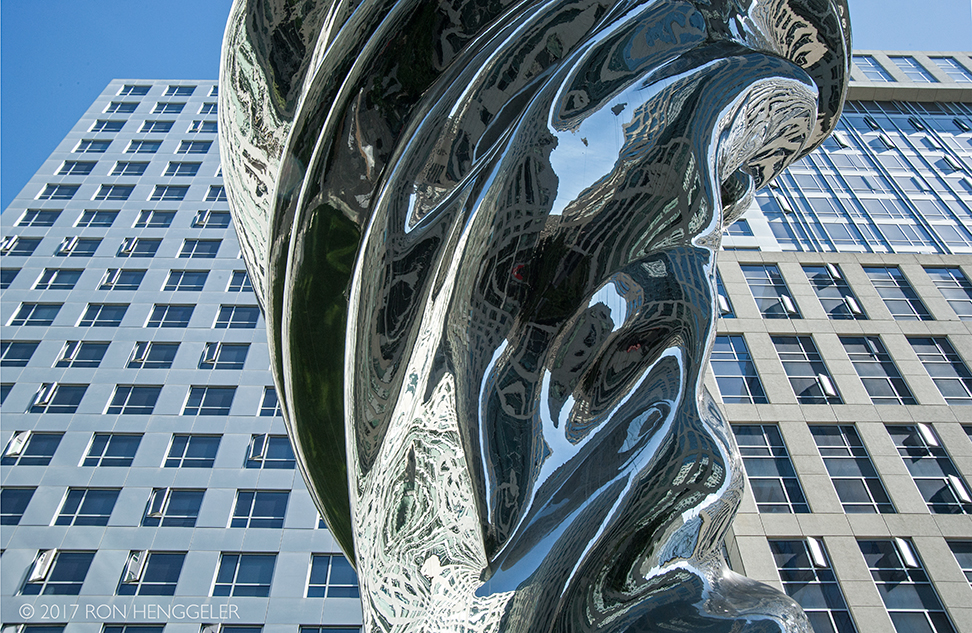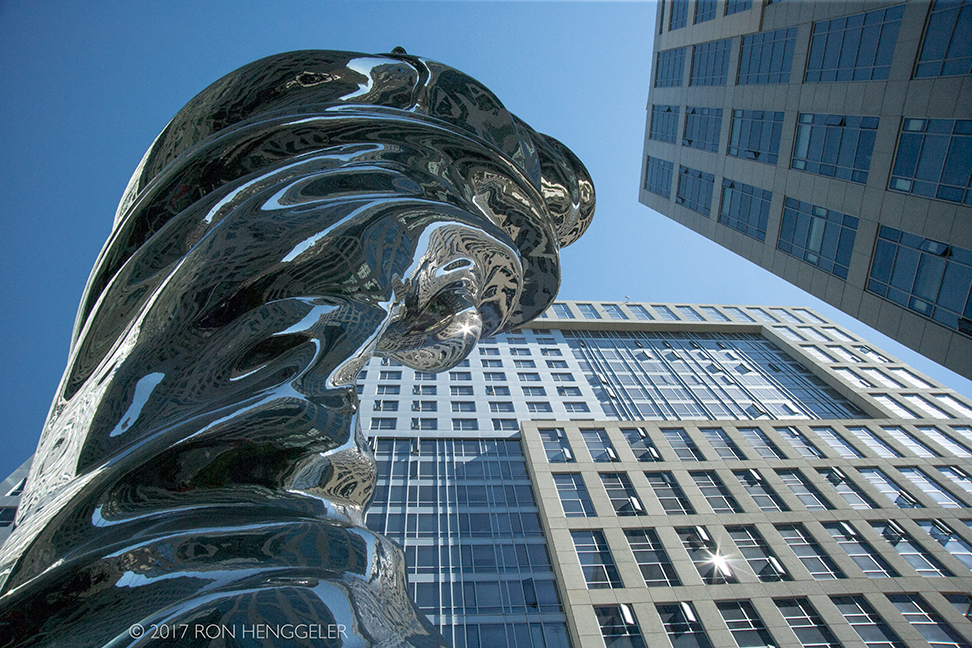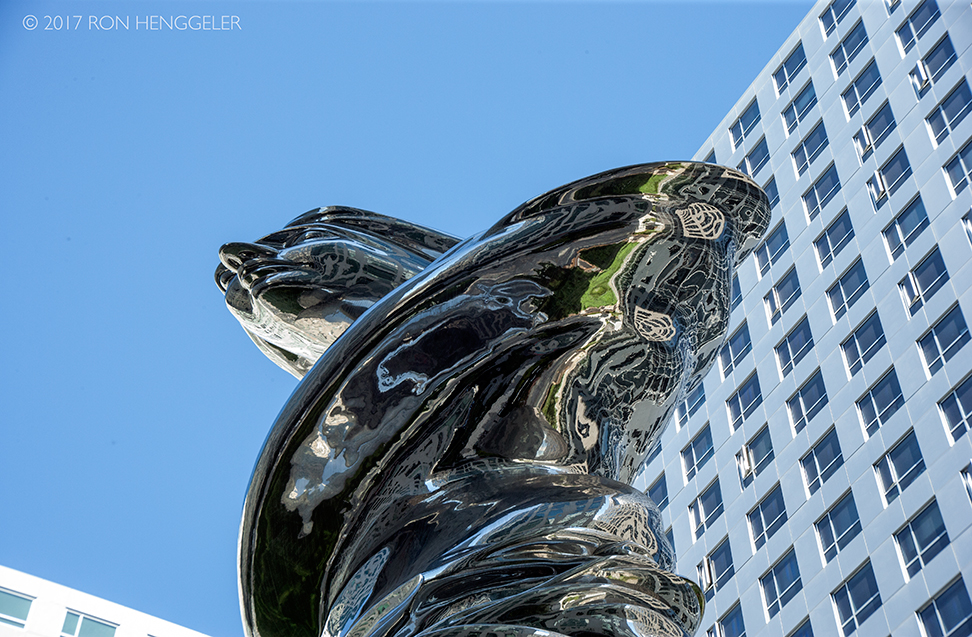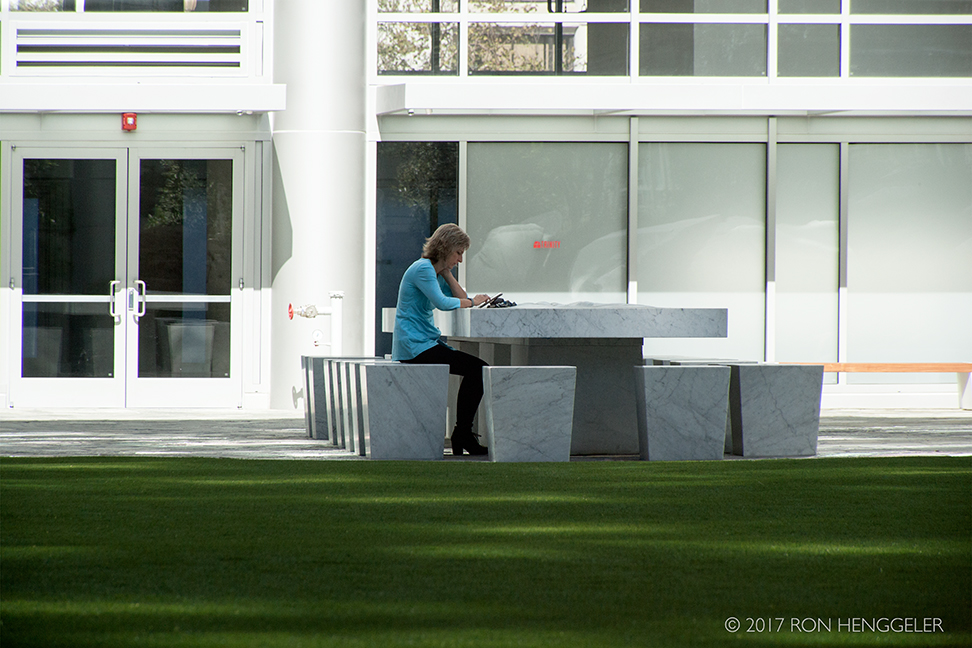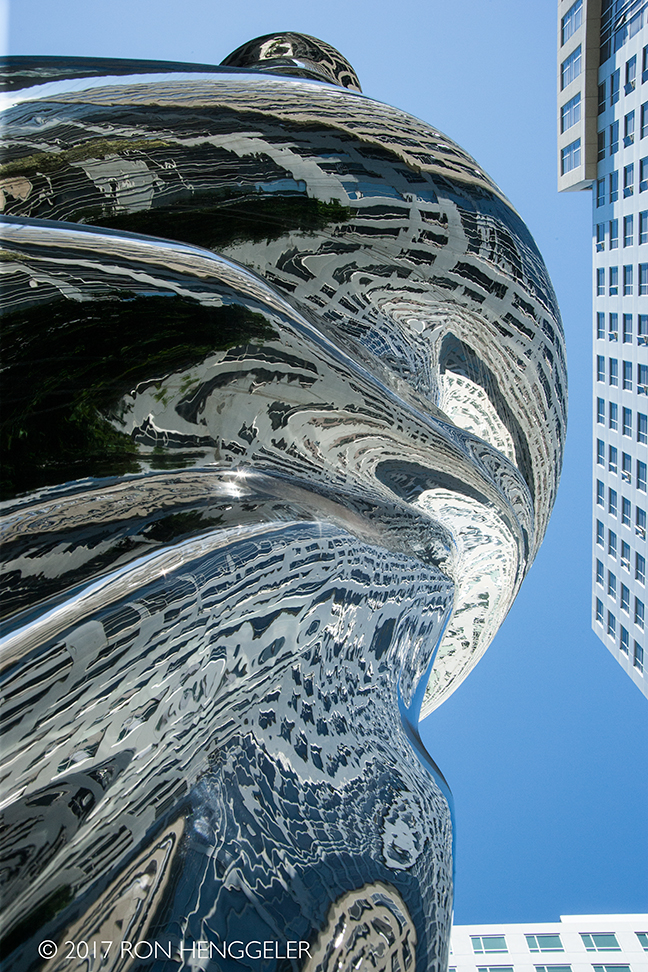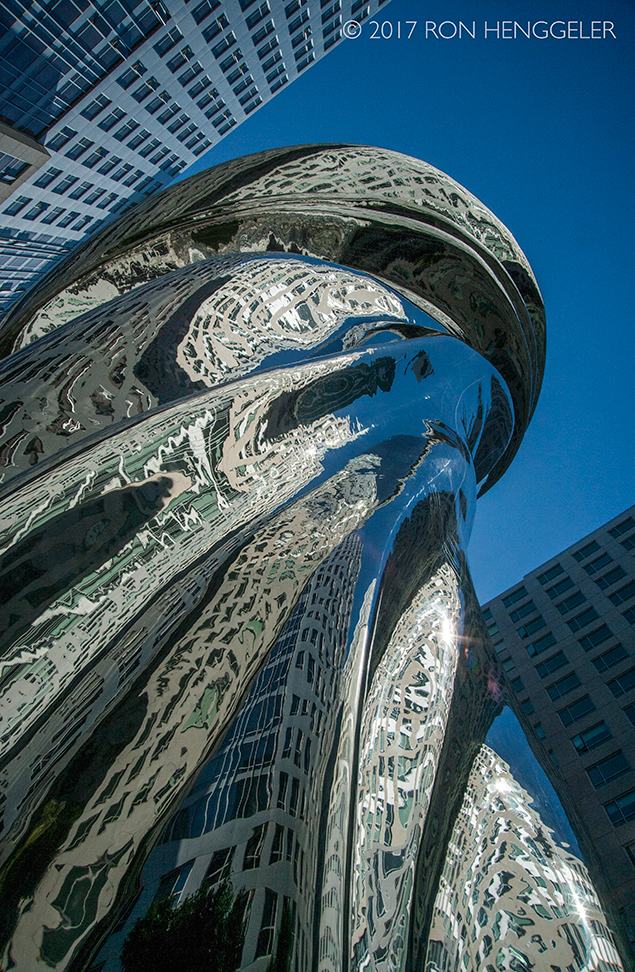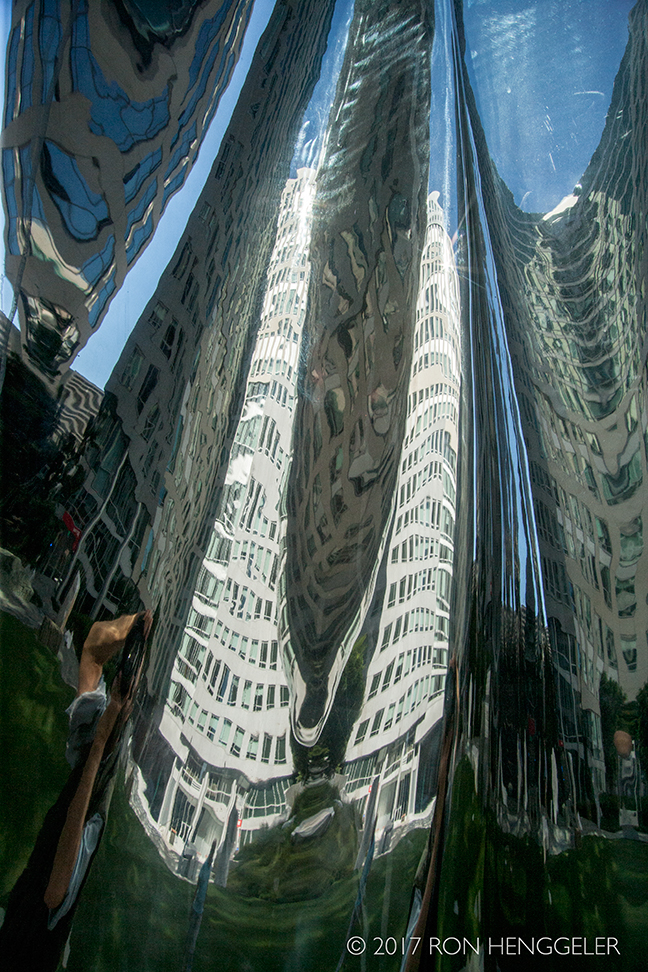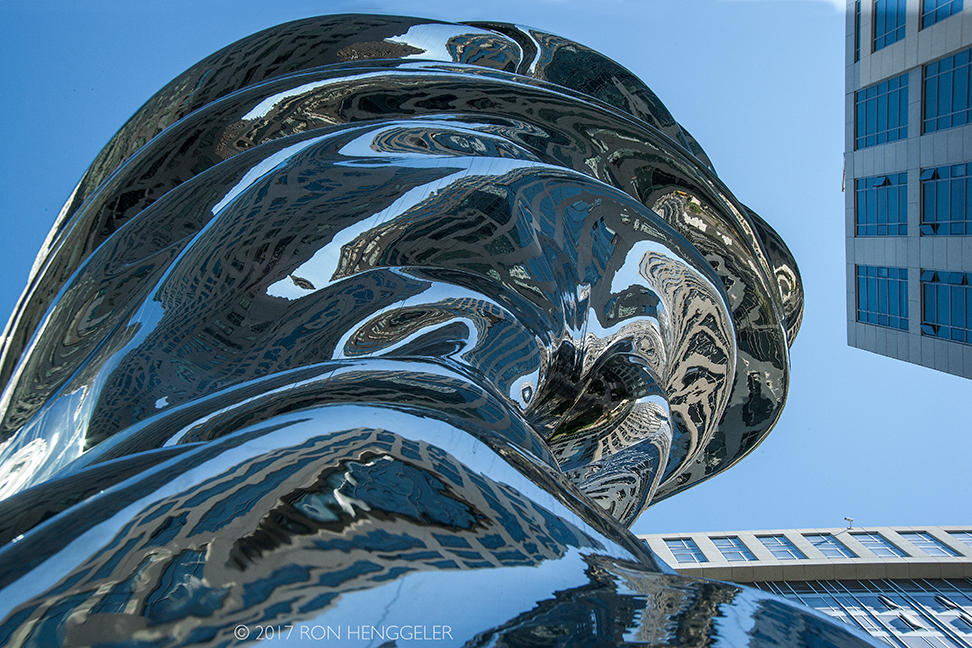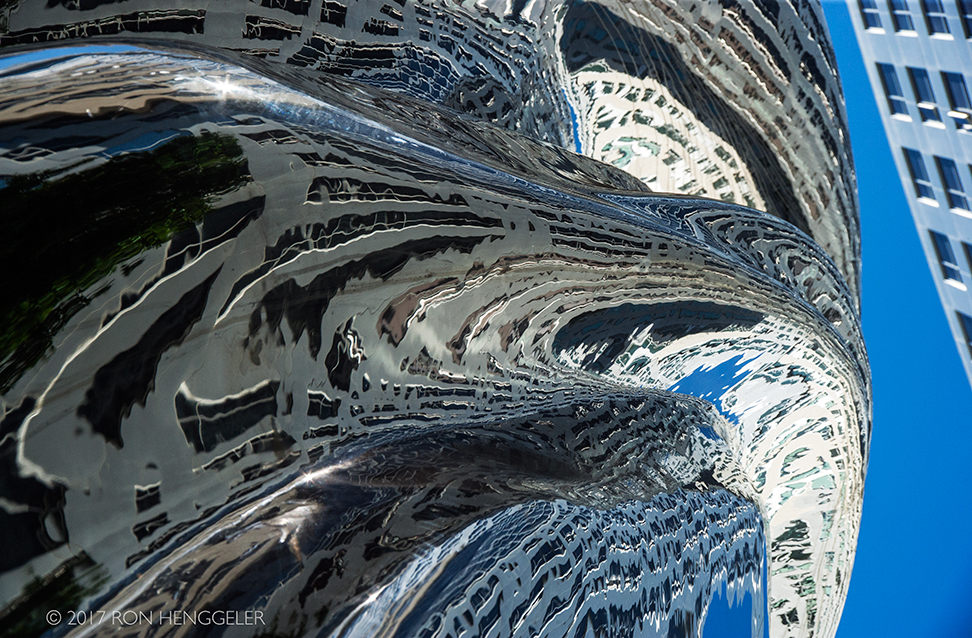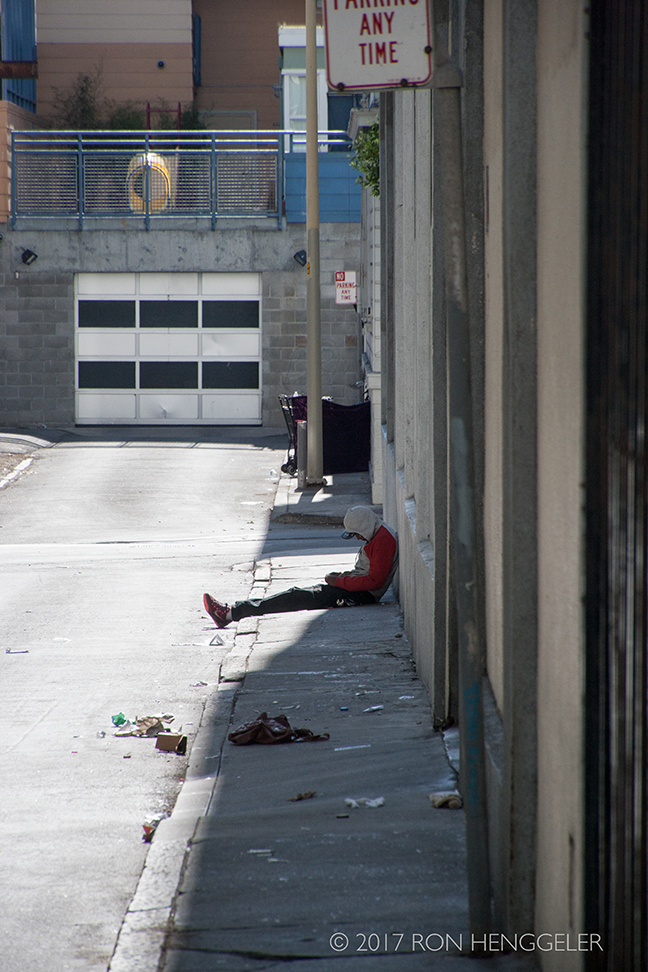 A homeless man on Julia Street, directly across the street from the "Venus" sculpture.
© 2017 All rights reserved
The images are not in the public domain. They are the sole property of the artist and may not be reproduced on the Internet, sold, altered, enhanced, modified by artificial, digital or computer imaging or in any other form without the express written permission of the artist. Non-watermarked copies of photographs on this site can be purchased by contacting Ron.