March 26, 2018
An interesting little story about a special birthday card.
Today is my mother's birthday.
My brother David sent an email to me last week along with a pdf file of a birthday card.
In the email was David's explanation of the card which I have italicized below.
Two of my brothers with their families, and two of mom's sisters and their husbands, had a 85th birthday party for Mom on Saturday, and they gave her the card.
Yesterday, Dave sent me a short video of Mom opening and reading the card. She of course, cried like a baby.
Dad passed away on December 19th last year. They'd been married 65 years.
David wrote:
. . . Also, mom will have a surprise card from her biggest admirer. A quick story:
In the last couple yrs of dads Alzheimers I would occassionaly pick him up and go down to the local Hy-Vee grocery store before a Mothers Day, Wedding Anniversary or Mom's Bday to have him pick out a card for mom. On one particular day in 2017 while he was shopping for a Mothers Day card, I left dad in the card isle and told him I was going to grab some grocery item real quick and would meet him back at the cards.
When I came back and we went up to the service desk to pay for a few small items we were waiting in line and dad grabbed a pen and started signing the card. I shortly realized dad had picked a "Birthday Card" instead of a Mothers Day Card. We picked up the M.D. card but I saved the Bday card as dad had already signed it.
a copy of this card is attached.
Like the ghost of Christmas Past said in "The Scrooge" to Bill Murry........."Niagra Falls Frankie baby"
(some of you have been pre-warned about my twisted sense of humor)
Blessings from Kansas City
David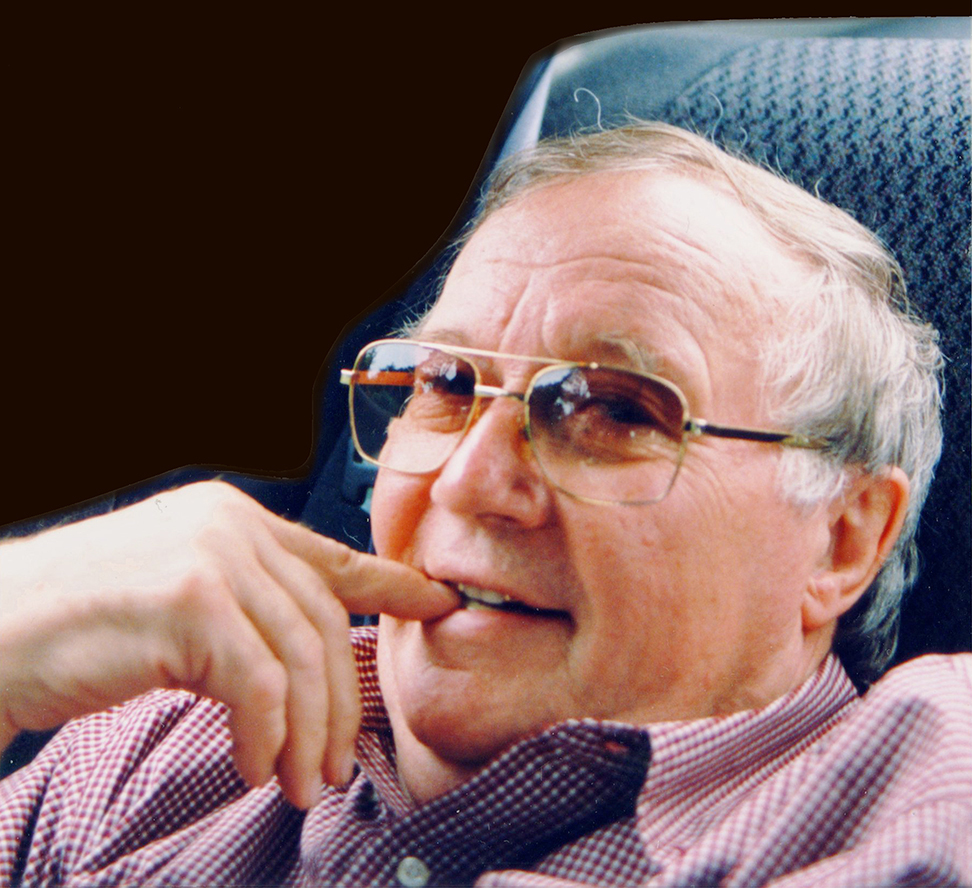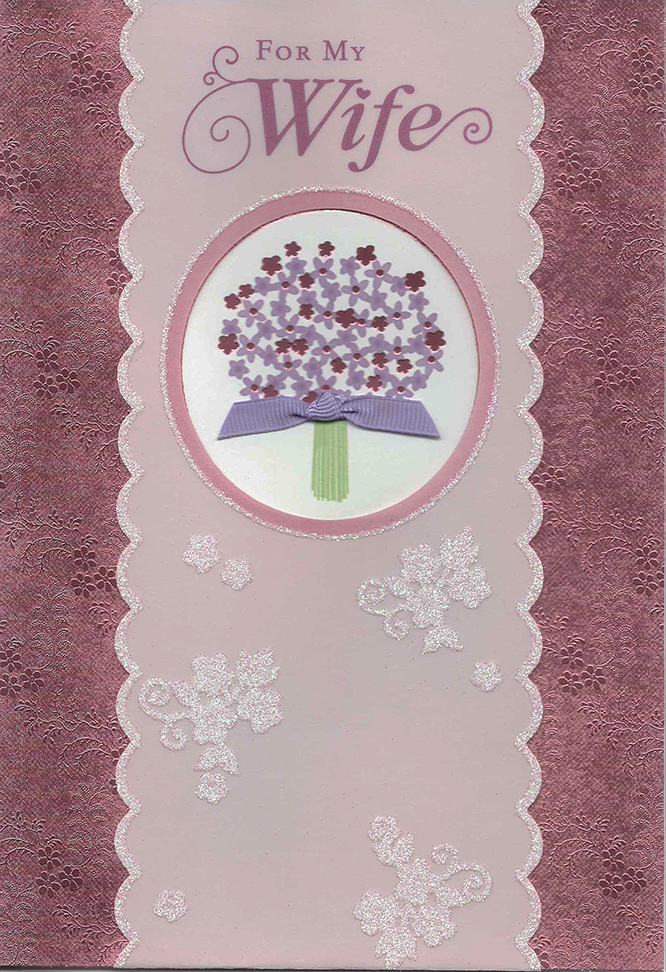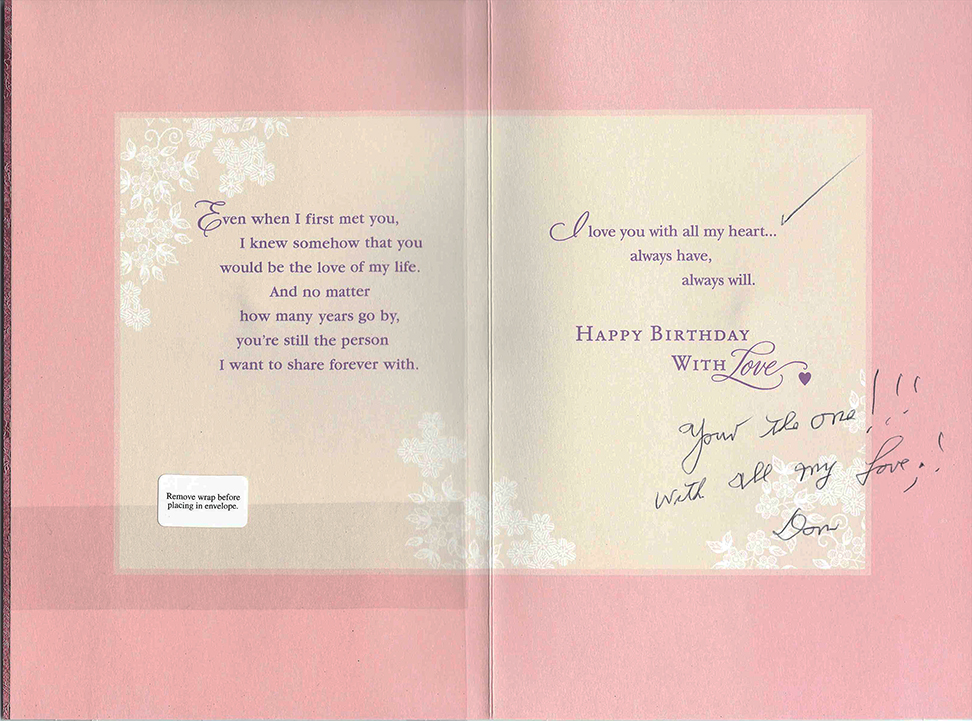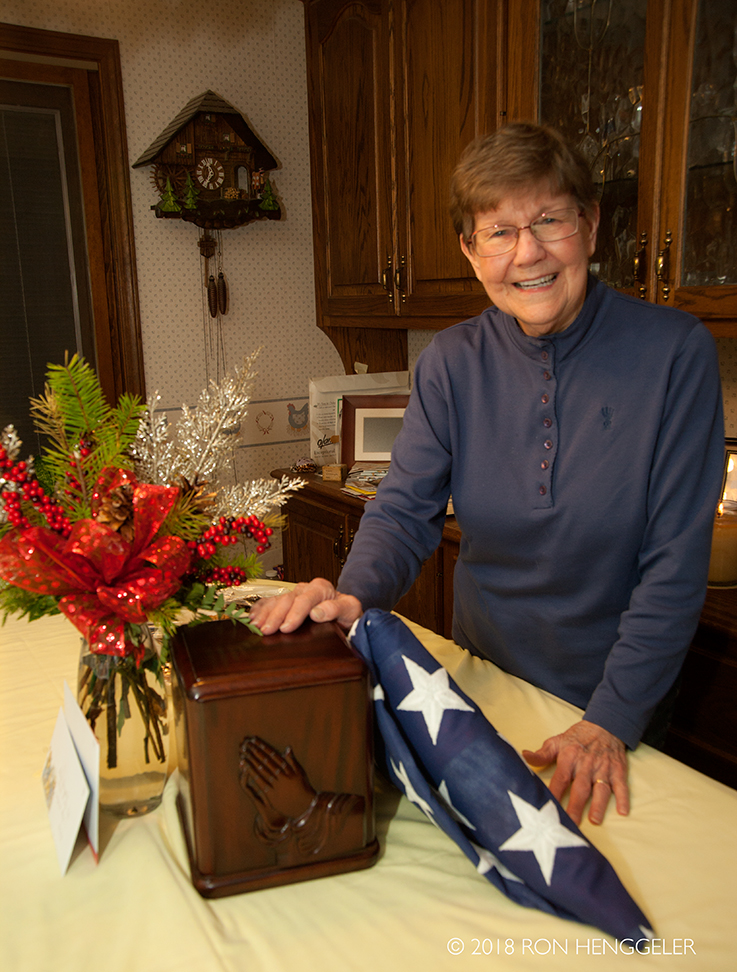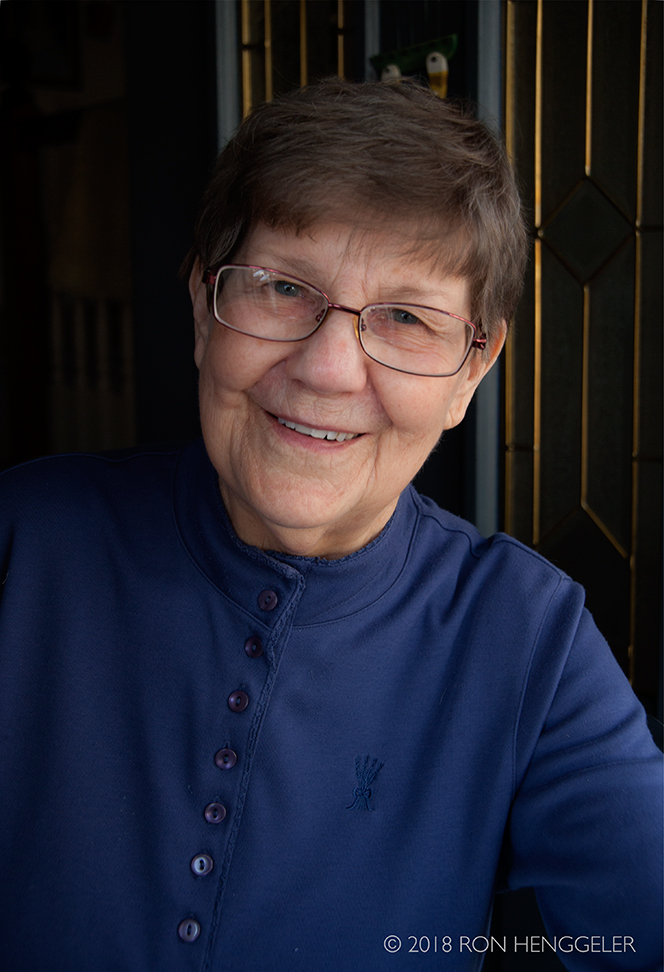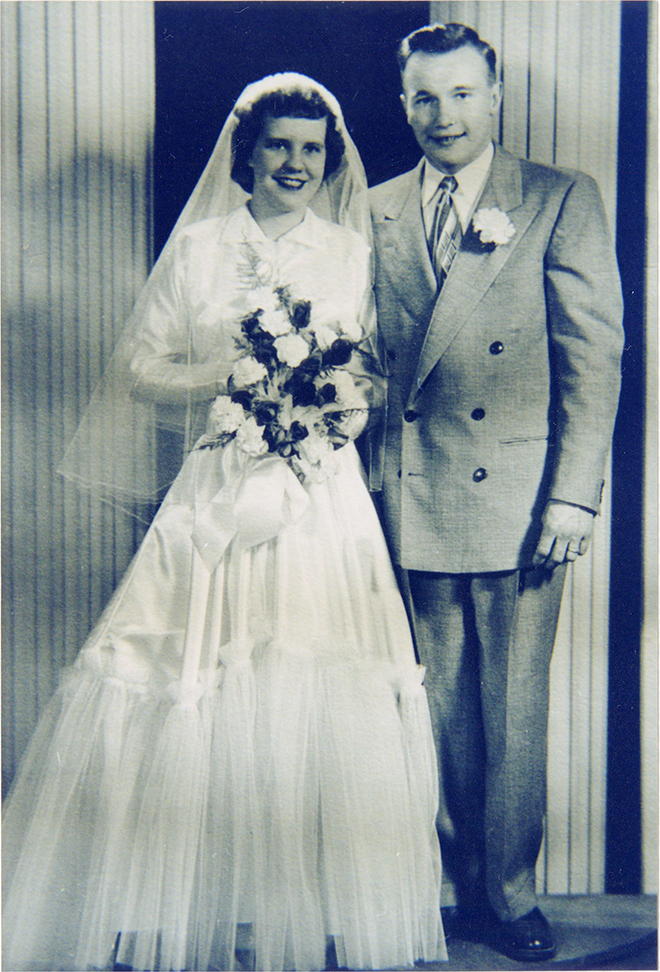 When you awaken in the morning's hush
I am the swift uplifting rush
Of quiet birds in circled flight.
I am the soft stars that shine at night.
Do not stand at my grave and cry;
I am not there, I did not die.
Mary Elizabeth Frye
© 2017 All rights reserved
The images are not in the public domain. They are the sole property of the artist and may not be reproduced on the Internet, sold, altered, enhanced, modified by artificial, digital or computer imaging or in any other form without the express written permission of the artist. Non-watermarked copies of photographs on this site can be purchased by contacting Ron.