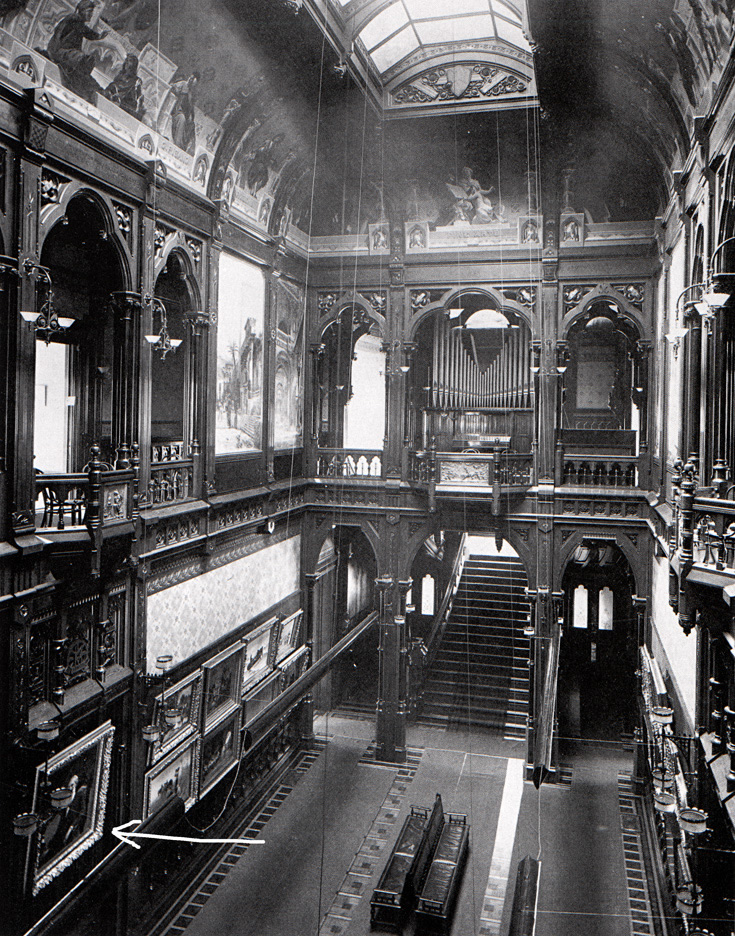 Interior view of the Mark Hopkins mansion.
The arrow in the bottom left corner points to a canvas painting. The painting is an oil portrait of Mark Hopkins that survived the Great Fire in 1906 and now hangs just inside the main entrance of the Big 4 Restaurant in the Huntington Hotel at 1075 California Street.
All that remained of the Hopkins mansion after the Great Fire in 1906.
http://www.ronhenggeler.com/History/Red%20cover/atop_hopkins.html

The Big Four Index: Page One, Two
Home | Gallery | About Me | Links |Contact me
Copyright 2008 All rights reserved
The images are not in the public domain. They are the sole property of the artist and may not be reproduced on the internet, sold, altered, enhanced, modified by artificial, digital or computer imaging or in any other form without the express written permission of the artist.
Non-watermarked copies of photographs on this site can be purchased by contacting Ron.