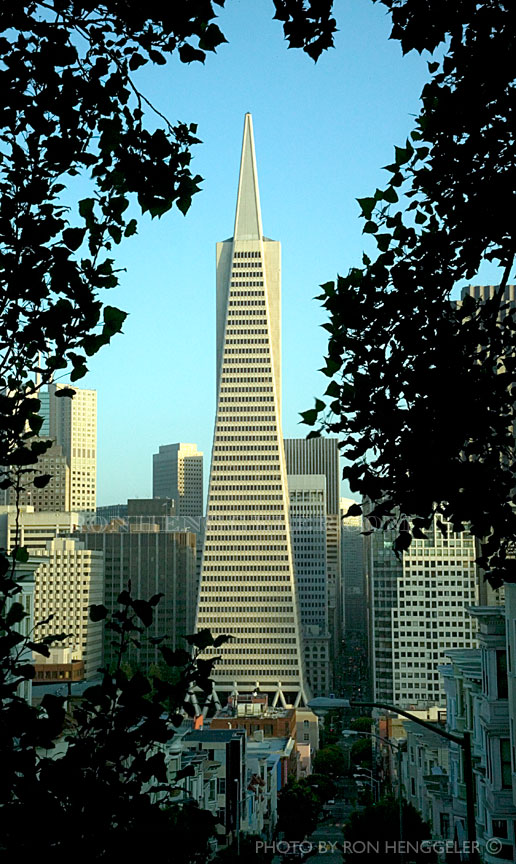 The photo of the Transamerica Pyramid was taken from Telegraph Hill on May 13, 2007. I shot the photo from the top of Union Street on Telegraph Hill, looking south, down Montgomery Street. A good part of Montgomery Street (especially on both sides of the pyramid), as it passes through San Francisco's Financial District, marks the original shoreline of San Francisco Bay. Nearly all of the skyscrapers in today's Financial District are built on landfill going back to the Gold Rush days. I've included three other images from San Francisco's past that were made in their day from very close to where I took my photo.
© 2006 Ron Henggeler. All rights reserved
The images on this website are not in the public domain. They are the sole property of the artist and may not be reproduced on the Internet, sold, altered, enhanced, modified by artificial, digital or computer imaging or in any other form without the express written permission of the artist.