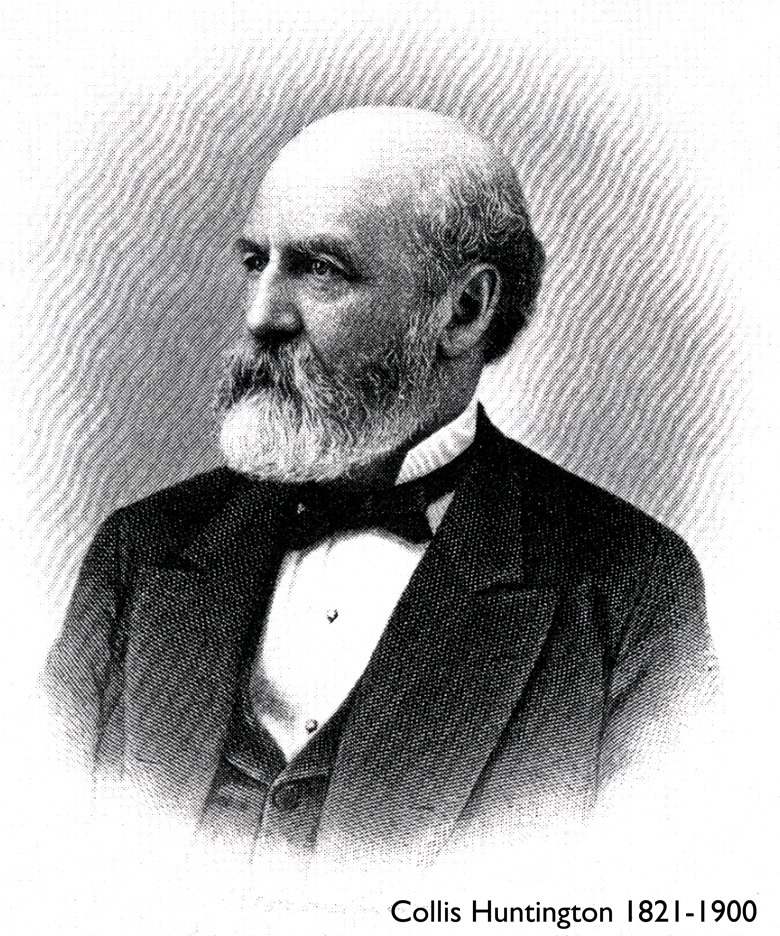 Collis P. Huntington 1821-1900
Of the four, he had a reputation for being ruthless shark in pursing the railroad's business. The press turned out reams of copy decrying the scoundrel and his business tactics. It was said that he felt neglected when an occasional issue of the papers forgot to include some scathing comment about the nefarious Huntington the crocodile. During the transcontinental railroad's construction, Huntington went back and forth to Washington DC filling the pockets of legislators pockets.

He was later involved in the establishment of the Southern Pacific Railroad, which was purchased by the Big Four principals of the Central Pacific Railroad in 1868. The SPR became a monopoly that controlled California for the next 35 years. The railroad's first locomotive, C. P. Huntington, was named in his honor.

The Big Four Index: Page One, Two
Home | Gallery | About Me | Links |Contact me
Copyright 2008 All rights reserved
The images are not in the public domain. They are the sole property of the artist and may not be reproduced on the internet, sold, altered, enhanced, modified by artificial, digital or computer imaging or in any other form without the express written permission of the artist.
Non-watermarked copies of photographs on this site can be purchased by contacting Ron.