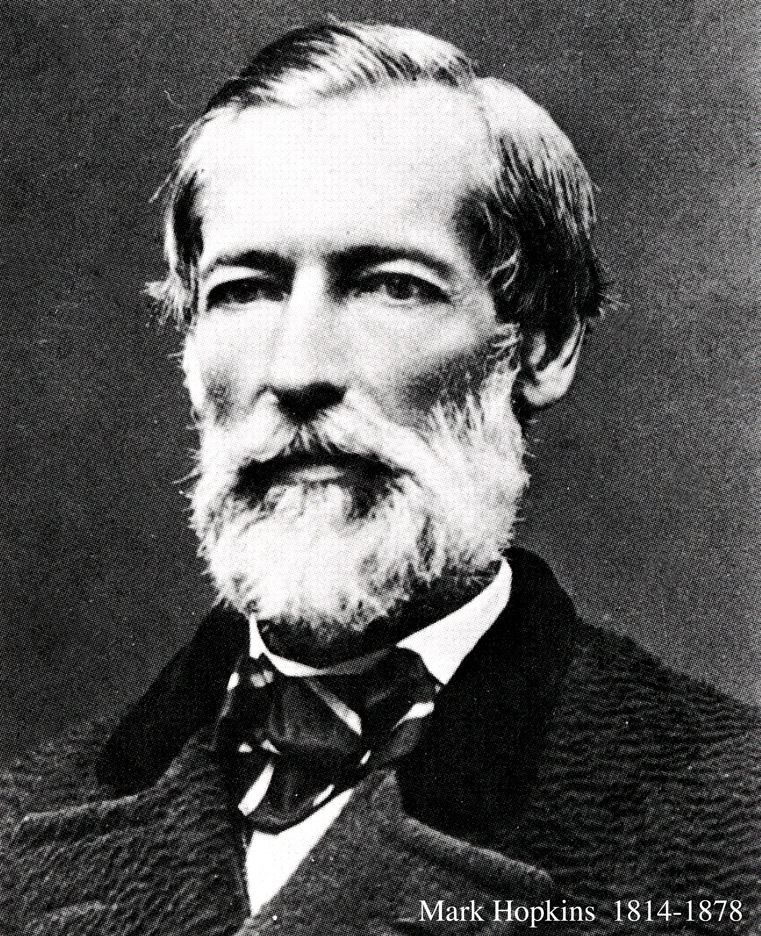 Mark Hopkins 1814-1878
Sometimes called "Uncle Mark", he was the eldest of the The Big Four and was well known for his thriftiness (it was said that he knew how to "squeeze 106 cents out of every dollar", a reputation that gained him the post of company treasurer. Prior to the railroad, he and Collis Huntington were partners in the operation of a Sacramento hardware store during the California Gold Rush.
The Big Four Index: Page One, Two
Home | Gallery | About Me | Links |Contact me
Copyright 2008 All rights reserved
The images are not in the public domain. They are the sole property of the artist and may not be reproduced on the internet, sold, altered, enhanced, modified by artificial, digital or computer imaging or in any other form without the express written permission of the artist.
Non-watermarked copies of photographs on this site can be purchased by contacting Ron.