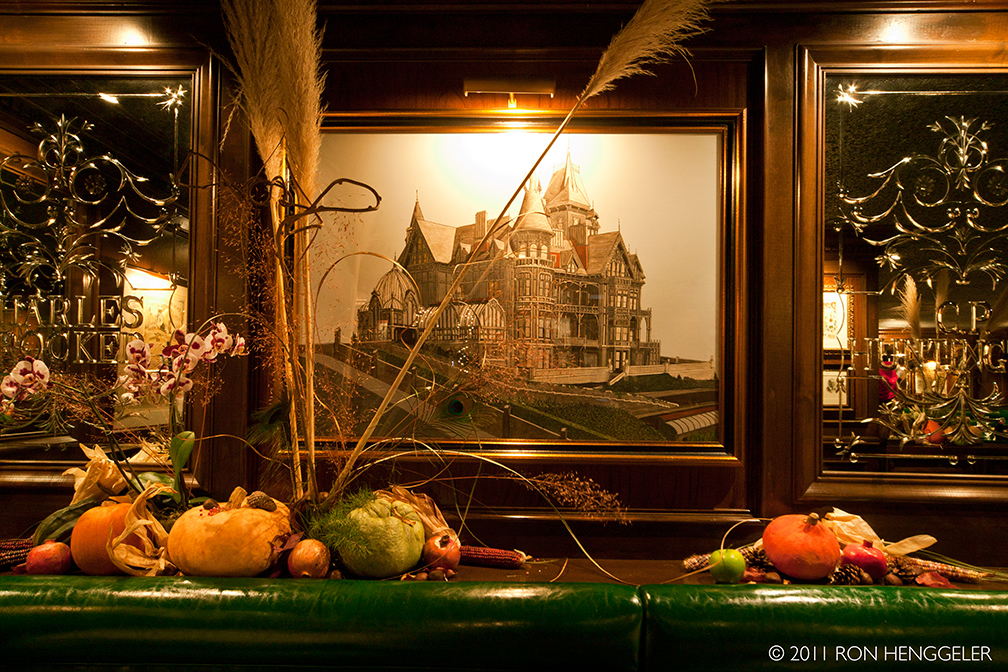 A picture of the Mark Hopkins mansion, that stood where the Mark Hopkins Hotel stands today.
The mansion had 70 rooms, was built in 1878 and cost 3 million dollars.
Mark Hopkins never lived in the mansion; he died before its completion.
His wife then scandalously remarried one of the mansion's interior decorators.
This framed images hangs in the dining room of the Big 4 Restaurant in the Huntington Hotel up on Nob Hill.
Click here: http://www.ronhenggeler.com/San%20Francisco/Nob%20Hill/3-93.htm
to see the bronze plaque that is displayed on the California Street side of the granite retaining wall in front of today's Mark Hopkins Hotel. It appears on the wall in the area near the mansion's front door in the above 19th century photo.

A young woman's snapshot of the burned-out Hopkins mansion.
http://www.ronhenggeler.com/Young%20Woman/hopkins_mansion.html
Another similar view from the pages of Glimpses of Disaster
http://www.ronhenggeler.com/Glimpses_of_Disaster/hopkins.html
The Big Four Index: Page One, Two
Home | Gallery | About Me | Links |Contact me
Copyright 2008 All rights reserved
The images are not in the public domain. They are the sole property of the artist and may not be reproduced on the internet, sold, altered, enhanced, modified by artificial, digital or computer imaging or in any other form without the express written permission of the artist.
Non-watermarked copies of photographs on this site can be purchased by contacting Ron.